After a delay caused by the government shutdown, President Donald Trump will finally deliver his State of the Union address Tuesday night to Congress in Washington, DC, and internet sportsbook BetDSI has several prop bets available for gamblers looking to profit on predictions about the speech. They have everything from an over/under on false statements made by Trump to words or phrases he might mention.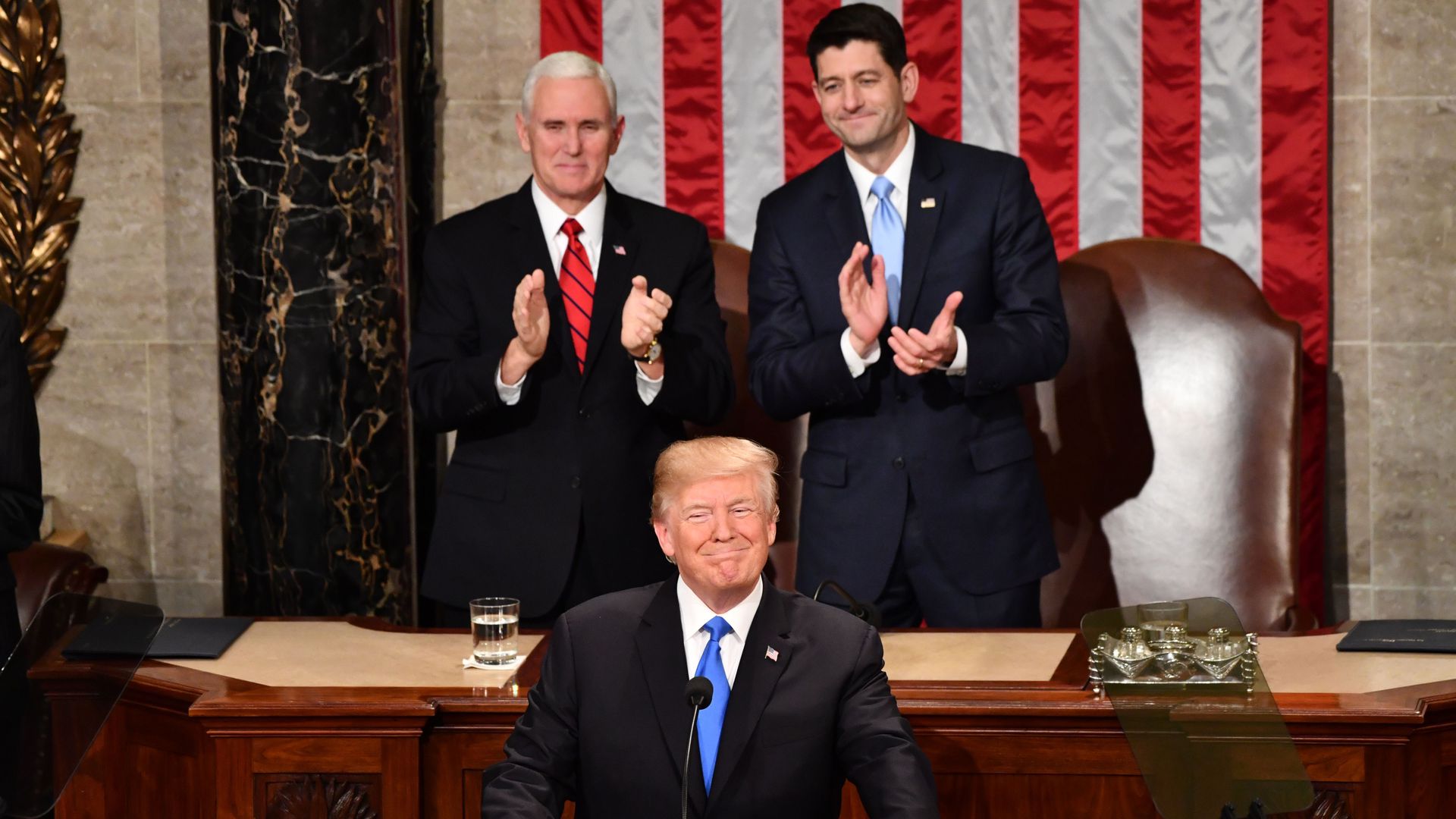 This could be the most divisive State of the Union giving in recent memory. The 35-day government shutdown was the longest in US history, and was centered around Trump's desire to have Congress fund a $5.8 billion border wall.
Speaker of the House Nancy Pelosi (D-Calif.) is vehemently opposed to spending money on the wall, calling it "immoral." She fought the President and he relented, ending the shutdown, at least temporarily.
Kinder, Gentler Trump?
After apparently losing to Pelosi Trump has toned down the rhetoric, and curbed his Tweet-happy fingers on the subject. He apparently is trying another tactic, attempting to practice bipartisanship with Pelosi and the Democrats.
"This is an opportunity for all parties to work together for the benefit for our whole beautiful, wonderful nation," Trump said. "If we make a fair deal, the American people will be proud of their government for proving that we can put country before party. We can show all Americans, and people all around the world, that both political parties are united when it comes to protecting our country and protecting our people."
How the Democrats will react if the President goes that direction remains to be seen, but with one round won, it is unlikely they will budge from their position on offering no funding for the wall.
Odds on Facts, Who Will Watch
How far Trump will go to plead his case to Congress and the American people is up for debate. He has been known for bending the truth, and BetDSI has set the over/under on false statements at 20.5.
It will be interesting how many people tune into to watch the speech, which has an over/under of 75 minutes. The over/under on how many television sets will be tuned in is at 47 million.
People might watch just for the possible drama, and to see any possible facial reactions from Pelosi, who is a -2000 pick to attend, and a +800 to skip the speech. She will be seated right behind Trump's left shoulder, and the oddsmakers believe he will mention her in his speech, with the yes at -500 and the no at +350.
That is about the only Democrat he is expected to mention. Presidential candidates, both declared and predicted to run, are not expected to get any recognition from Trump. Joe Biden, Bernie Sanders, Kamala Harris, Elizabeth Warren, and Cory Booker are all underdogs to hear their names on Tuesday.
He should mention others, and Vice President Mike Pence is the favorite to be named first at +150. Senate Majority Leader Mitch McConnell is next at +200.
Do These Colors Run?
If politics are to stomach-churning, BetDSI has other wagers that might be of more interest to bettors. The first is the color of Trump's tie. Red is the overwhelming favorite at -150, with blue next at +200.
What First Lady Melania will wear is also on the board. The color of her dress is predicted to be either blue or pink. Those colors are both at +400, with white next at +500.