Floyd Mayweather pulled back on an announced fight with Japanese kickboxing prodigy Tenshin Nasukawa on Wednesday, saying that he and his team were under the impression that the fight would be a short, private exhibition match rather than an official bout for a worldwide audience.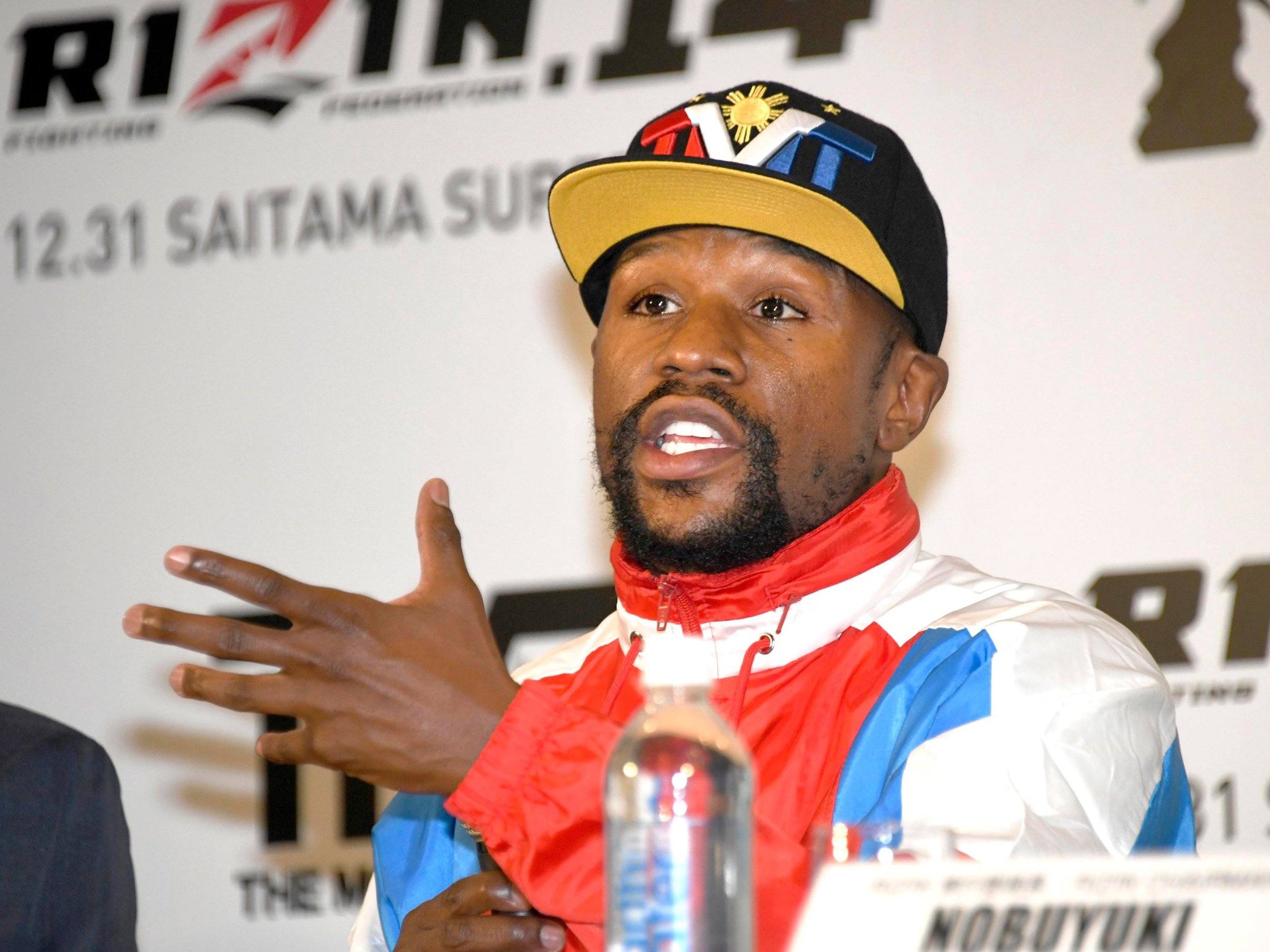 Mayweather and Nasukawa had announced their planned New Year's Eve fight on Monday, though no details had been released – not even what style of fighting the two undefeated athletes would compete in.
Mayweather 'Derailed' By Press Conference
On Wednesday, Mayweather took to Instagram to inform fans that many of the more spectacular details that had been revealed at a Monday press conference were as new to him and his team as they were to the global audience who heard about the coming fight.
"I want it to be clear that I, Floyd Mayweather, never agreed to an official bout with Tenshin Nasukawa," Mayweather wrote. "Ultimately, I was asked to participate in a nine minute exhibition of three rounds with an opponent selected by the 'Rizin Fighting Federation.'"
According to the retired boxer, the matchup had been promoted to him as a private exhibition for "a small group of wealthy spectators."
"This exhibition was previously arranged as a 'special bout' purely for entertainment purposes with no intentions of being represented as an official fight card nor televised worldwide," Mayweather wrote. "Once I arrived to the press conference, my team and I were completely derailed by the new direction this even was going and we should have put a stop to it immediately."
The 41-year-old Mayweather (50-0, 27 KOs) also apologized to fans for his hesitance to immediately challenge what was being said during the press conference.
"I want to sincerely apologize to my fans for the very misleading information that was announced during this press conference," he wrote. "I can assure you that I too was completely blindsided by the arrangements that were being made without my consent nor approval."
No Response from Rizin
As of early Thursday, neither Rizin nor Nasukawa had responded to Mayweather's latest comments. The Rizin website was still advertising the fight, however, despite the fact that Mayweather's message appeared to signal he was backing out of the contest.
That's a dramatic turnaround from the indications that Mayweather gave the public during Monday's press conference. At the time, he said that while details were forthcoming, he was looking forward to going to Japan "to display my talent and put on a show for the people."
"This particular bout is a special bout as far as we're giving the people something they've never seen before," he said at Monday's news conference.
In recent months, Mayweather has been actively floating ideas for several potential fights, though nothing has yet to materialize from all the talk. At one point, he and Manny Pacquiao were close to a December boxing match, until Mayweather said he would be looking to fight in Japan before that occurred – presumably speaking of the New Year's Eve bout that is now in question.
Either a boxing or MMA fight with UFC lightweight champion Khabib Nurmagomedov has also been suggested by both fighters, though UFC president Dana White says such a meeting is highly unlikely.