With the NFL Draft less than a week away rumors and leaks about what teams are planning to do are flying around the internet. While most of them appear to be disinformation spread by teams to try and throw off their competitors, one running theme is apparent. This is the year of the quarterback.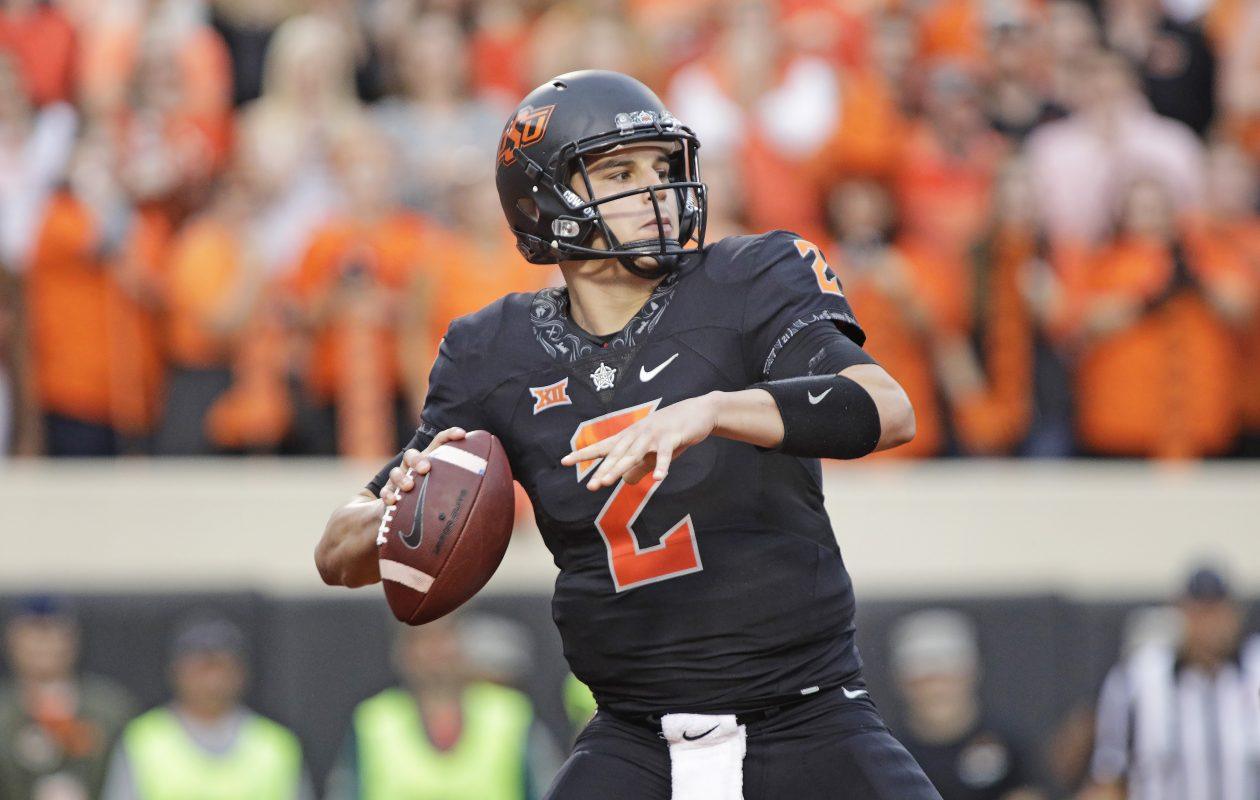 The draft will be held April 26-28 at AT&T Stadium, home of the Dallas Cowboys. The Cleveland Browns have the first pick, and who they select has been the subject of rampant speculation.
There are eight signal callers that have been mentioned as possible picks in this year's draft. It is one of the richest talent pools of that position in recent years.
Hot Commodity QBs
The consensus is the Browns will be taking a quarterback. That is in line with what oddsmakers are thinking. They have USC's Sam Darnold as the No. 1 pick at -150. Wyoming's Josh Allen is next at +150. Baker Mayfield of Oklahoma is +500. The fourth pick is running back Saquon Barkley from Penn State at +750.
The number of quarterbacks taken in the first round is also a prop bet. The Westgate has the over/under set at 5, while William Hill has it at 5.5. That half-point maybe crucial considering who is out there. Darnold, Allen, Mayfield, and UCLA's Josh Rosen are expected to be snatched up quickly. Lamar Jackson of Louisville is also projected to be in the first round. Mason Rudolph of Oklahoma State is the wild card. He has been slotted anywhere from a top 10 pick to a second round selection.
The line of will the first three picks be quarterbacks is intriguing. The yes is +100, while the no is at -150. Cleveland will almost definitely take one and the New York Jets at No. 3 traded up to get a quality signal caller.
The question mark is the New York Giants with the second pick. They have an aging Eli Manning who was ineffective last season and many believe they are looking for a successor. The team has so many needs, however, they may wait until later in the draft, and try and shore up their sagging offensive line.
What Is Cleveland Thinking?
Cleveland General Manager John Dorsey was mum on who the team was leaning towards, but did say what he was looking for in a Thursday press conference with reporters.
"What you have to understand first is the offensive package that the Cleveland Browns are trying to get. Then you have to see, can he fit into those packages? Then, does he have certain physical skill sets that you know will succeed in moving this franchise forward? That is kind of what I look for."
Remember the team also has the fourth pick and rumors earlier in the week were that the Browns were thinking about taking two quarterbacks. It doesn't seem likely given the hapless organization has so many needs to fill. They have to strengthen its defensive secondary and offensive line, as well as get a wide receiver. Taking a second quarterback might be a ploy to trade that draft pick for a combination of quality players and other picks.