When you're 8-27 and dead last in all of Major League Baseball, all potential moves are on are on the table. For the Baltimore Orioles, that includes the prospect of trading their best player, three-time All-Star Manny Machado.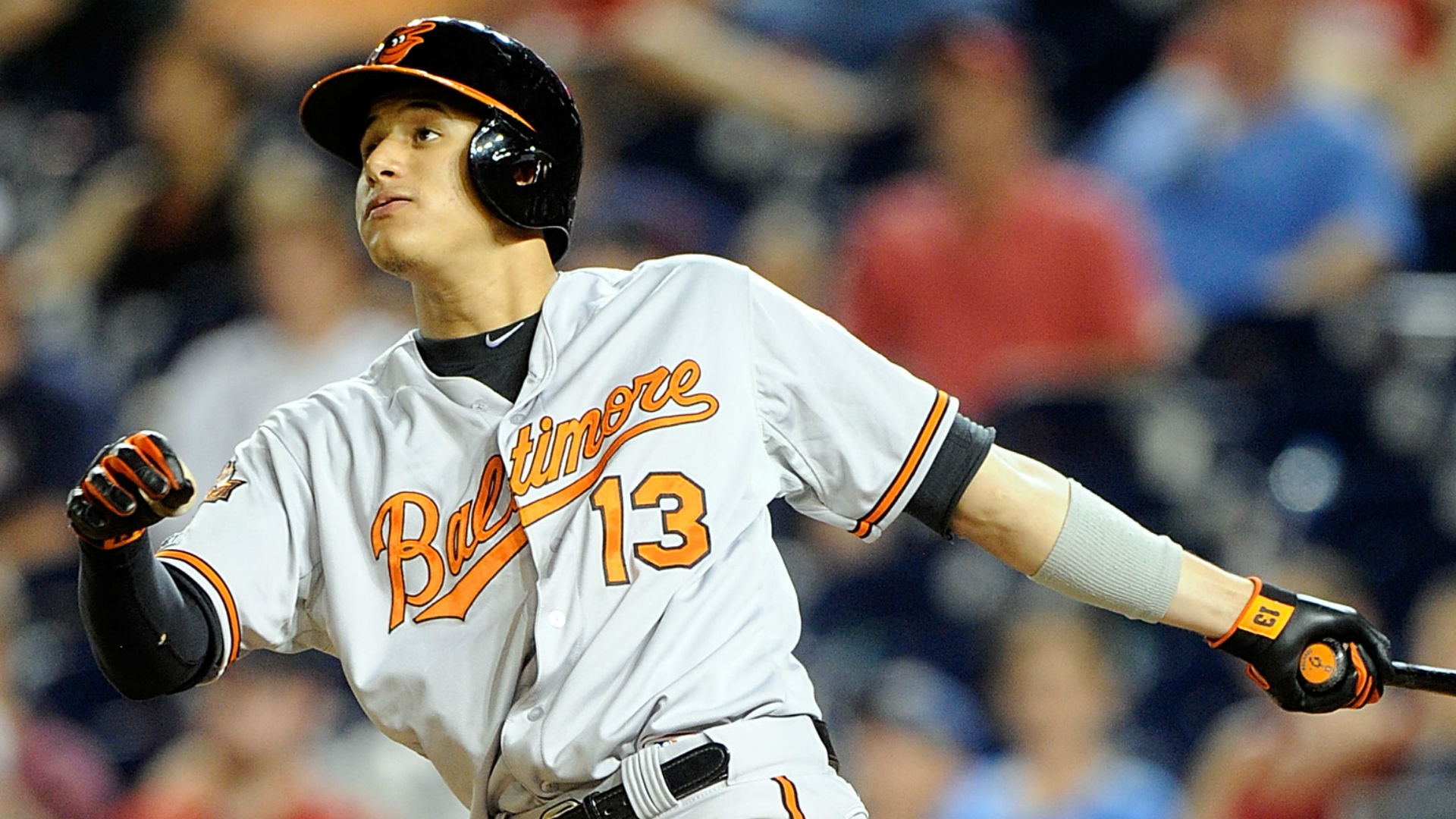 Sure, the Orioles insist they're not interested in shipping off their 25-year-old third baseman who has smacked at least 30 home runs in three straight seasons. But no one in baseball is buying it, and neither are bookmakers, who are now offering up odds on where Machado will wind up this season.
Start Spreading the News?
Machado's not leaving today, but New York is a significant favorite to land the infielder if the Orioles decide that trading him is the best way to go. They'll have plenty of competition, however. The Cubs, Diamondbacks, Phillies, Giants, and White Sox are just some of the teams that have reportedly been putting in calls to the Baltimore front office to see what it would take to spring Machado. So far, none of the offers have been good enough, but that could change as the season, and the Orioles slump, goes on.
So what team will he be playing for at the end of 2018? The Yankees are always one of the first teams mentioned any time that a big-name player becomes available, and this is no different, with Sportsline listing the Bronx Bombers as 3/1 favorites.
They're tied with the Orioles, who are 3/1 co-favorites to retain Machado.
The next best odds are their AL East Rivals, the Boston Red Sox, at 6/1, but the list of contenders is long.
Chicago White Sox, 6/1
Los Angeles Dodgers, 8/1
Philadelphia Phillies, 8/1
Los Angeles Angels, 8/1
St. Louis Cardinals, 8/1
Field, 5/1
Free Agency Conundrum
The Orioles certainly aren't considering moving their stud third basement because of his play on the field. One of the few bright spots in their dismal season, Machado is red hot, batting .346 with an OPS (on-base plus slugging) of .432, nine home runs, nine doubles, and 27 RBIs in 35 games so far.
Their dilemma is that he becomes a free agent at the end of the year and hasn't been able to come to terms on an extension. That puts the club in the difficult position of trading away their best player for dimes on the dollar, or potentially losing him for nothing at the end of the season.
GM Dan Duquette is still hoping to see his team turn things around, but has a timeline in mind for moving Machado in case things continue to go south, according to ESPN.
"I think it's important to find out where our ballclub is going this year," Duquette said. "I think the benchmark is Memorial Day. I think that's the first benchmark, about 60 days, to see how your ballclub is doing and see where you might want to go."
For his part, Machado is on the record as saying he wants to stay in Baltimore in 2018 to turn things around. However, he's making no promises about signing an extension saying, "you want to go out there and explore your options."