The New York Yankees are the hottest team in baseball right now with a 22-8 clip. They're also super excited about the auspicious debut of their rookie starting pitcher, Luis Gil, who hurled three scoreless outings over 15.2 innings in his first three big-league starts.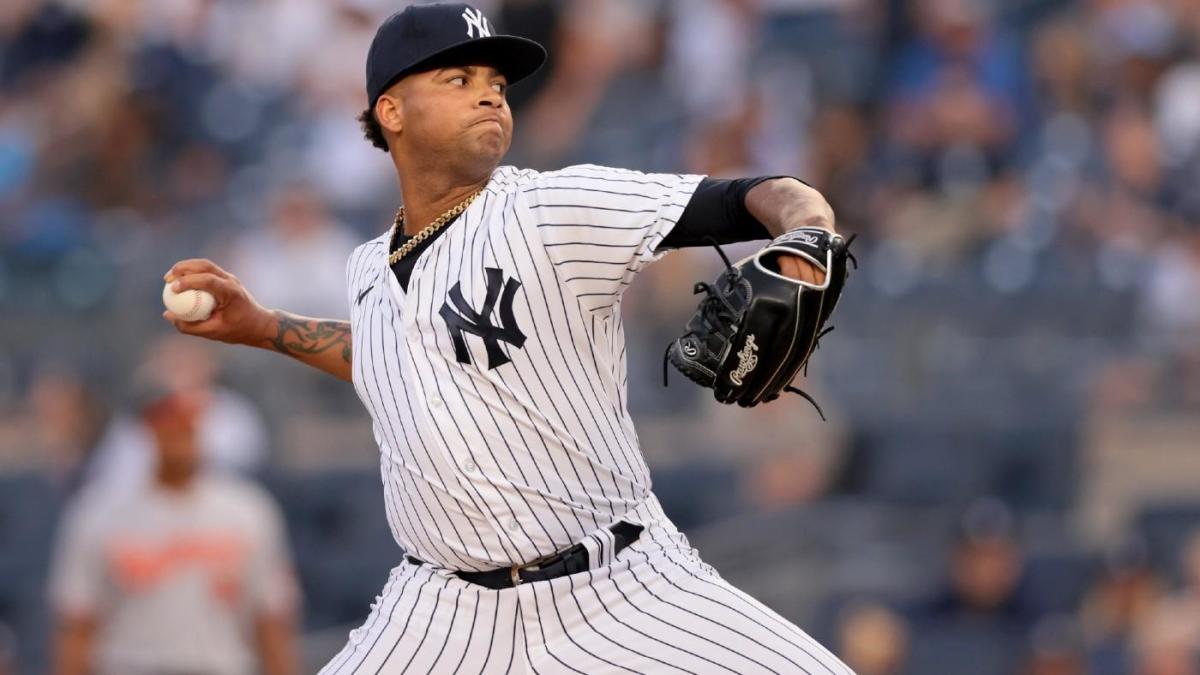 Gil is 1-0 with a 0.00 ERA and 1.02 WHIP, plus 18 strikeouts. The Yankees are 2-1 in his three starts in games against the Baltimore Orioles, Seattle Mariners, and Boston Red Sox.
Gil brings the heat with a fastball in the upper 90s. He has a nasty changeup in his repertoire, but it's inconsistent, and he's yet to master it. He also throws a slurve, which is a slider with curveball tendencies.
The 23-year old righty from the Dominican Republic rose through the Yankees farm system this season. He began the year with Double-A Somerset before earning a promotion to Triple-A Scranton-Wilkes Barre. Although Gil struggled with the Rail Riders, the Yankees called him up to the show after they placed closer Aroldis Chapman and ace Gerrit Cole on the IL.
Gil set an MLB and a Yankees franchise record with three scoreless appearances in his first three starts. Joba Chamberlain previously held the Yankees record with 15.1 scoreless innings as a first-time starter.
Gil: 3 starts, 0 runs
Some rookies wilt under the pressure of their first big-league start, while others thrive under the bright lights.
Against the Boston Red Sox, Gil got a taste of one of the most heated rivalries in pro sports. In the backend of a doubleheader, Gil earned another no-decision without giving up any runs in 4.2 innings. He gave up three hits and walked four, but also struck out four.
"That's a big game out there," said manager Aaron Boone. "Red Sox-Yankees in August, playing for a lot, and I thought he was unflappable."
"Tons of adrenaline," said Gil, even though he had a stone-cold poker face on the mound.
Gil didn't lose his cool one bit in his first start against the Baltimore Orioles in early August. He pitched six scoreless innings in a sterling debut while giving up four hits and one walk, and striking out six batters. In Gil's second start, the Seattle Mariners edged out the Yankees 2-0 when the Yanks' bats went silent. Gil logged a no-decision, but hurled five more scoreless innings while scattering two hits and two walks. He also whiffed eight batters.
With Cole and Chapman returning to the roster, the Yankees sent Gil back down to the minors after the game. But, with the way he's been pitching, you'll most likely see Gil back in the Bronx again soon.