New York Yankee fans have been basking in the success of starting pitcher Luis Severino this season, but those who bet on the right-hander's performance are enjoying it even more. Severino is close to achieving one prop bet success story and could help bring in another.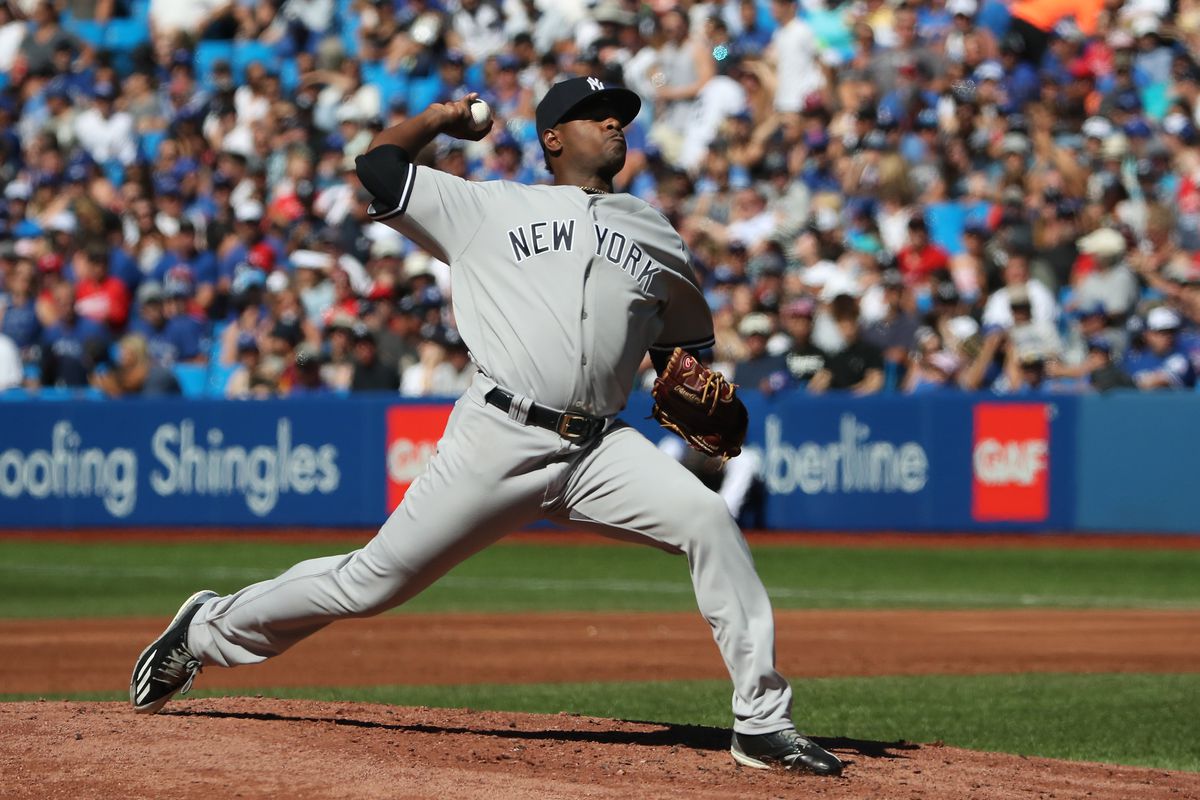 The Westgate Las Vegas SuperBook put the line on the 24-year-old's victory total at 14.5. Severino is currently 14-2, and has a chance to hit the over on Thursday when he is expected to start at Cleveland.
The over came in at +110, while the under was listed at -130. Oddsmakers looked at last year's 14-6 record in 31 starts, as well as his struggles in the playoffs in setting the line. He had three postseason appearances, he pitched 16 innings, with a 1-1 record, allowing 13 hits, and a 5.63 ERA.
Spring Training Dreams
What sportsbook operators didn't factor in was Severino's desire to be the best pitcher on the Yankee's staff. It was a goal he had coming into Spring Training.
Manager Aaron Boone saw his work, and rewarded Severino by naming him the opening day starter over Masahiro Tanaka, who had that honor the previous three years. Boone said near the end of Spring Training that it was well deserved.
"I just felt like it's his time for it,'' Boone said. "What he was able to do last year, we feel he is in a really good place. We just felt like now is the time for him to take on that role we believe he is ready for. Looking forward to seeing him continue to grow in his role as one of the aces of this staff.''
Severino told the New York Post that he was stunned by the announcement.
"This is such an honor, something I've been working for my entire life," Severino said. "We have a lot of great guys here like CC (Sabathia) and (Masahiro) Tanaka, and to be named the first starter is amazing."
'Over' Time
While the other Yankee starters have not lived up to prior seasons and struggled to get to double-digit wins, Severino has excelled. His 2.12 ERA is second in the majors. He is only the fourth Yankee pitcher to reach 14 victories before the All Star break. The only others are Hall of Famers Lefty Gomez (14-2 in 1934), Whitey Ford (16-2 in 1961), and Mel Stottlemyre (14-7 in 1969).
Severino, though, was quick to tell reporters on Saturday that he believes he is not the sole reason for his success.
"We have a great team," Severino said. "That's the reason why. We're scoring a bunch of runs. I'm very proud of the team that we have."
Severino has a chance to give bettors the over on total wins by a pitcher. The Westgate set the line at 20.5, and the over was the favorite at -120, with the under at even money.
The right hander will also be an important part on whether the Yankees go over the victory total set by the sportsbook. The line is 94.5, with both the over and under at -110. As of Monday the Yankees were more than halfway there at 59-30.