The New York Yankees roster is beginning to look like an Emergency Room waiting list, as Giancarlo Stanton became the latest injury casualty. The slugger suffered a left bicep strain and was put on the 10-day disabled list.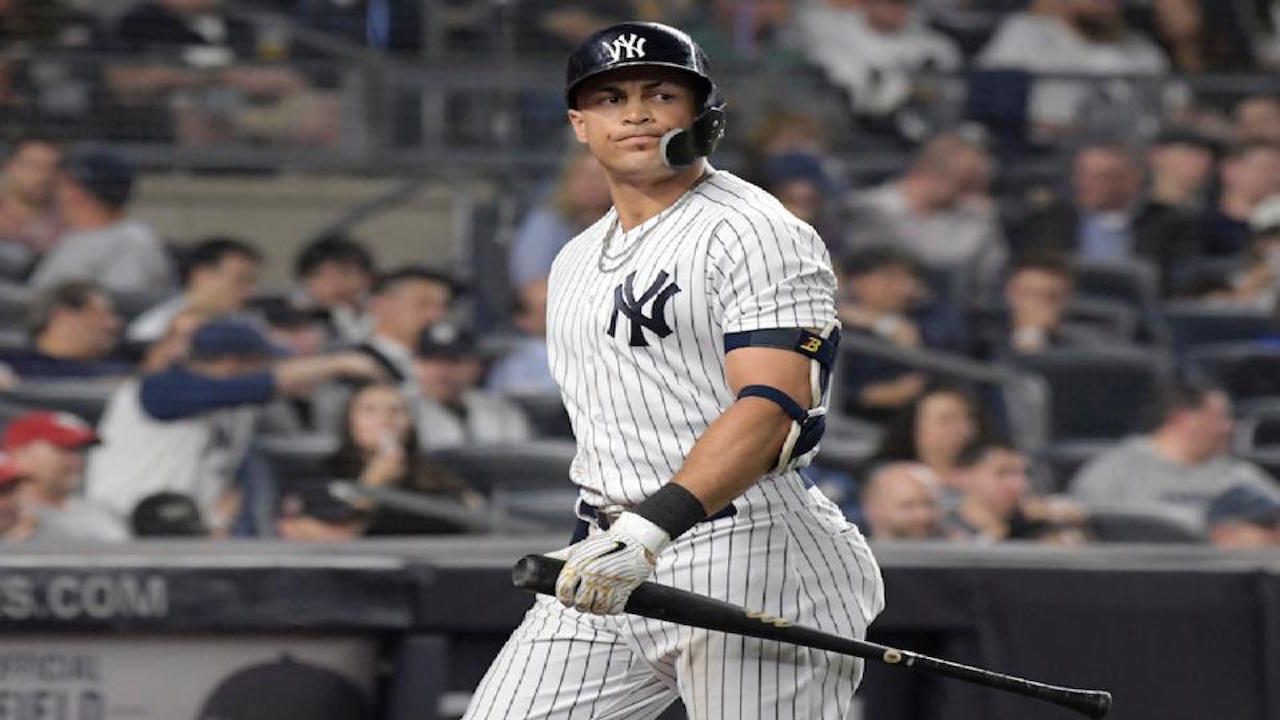 New York manager Aaron Boone said Stanton will be completely shut down for the 10 days and then begin rehab.
"Hopefully we get him back at some point this month," Boone said.
The injury happened at Stanton's third at bat in Sunday's 7-5 loss to Baltimore. He said that he felt some discomfort but continued to play. After the game and MRI revealed a Grade 1 sprain.
"I don't like it at all," Stanton said of being hurt. "Just worked for six weeks [in spring training] to get here, plus the offseason. So would have much rather this popped up in spring training. But this is where we're at."
A lineup full of Injuries
Stanton became the eighth player to be put on the DL this season. Just as news was breaking of his injury, third baseman Miguel Andujar was diagnosed with a labrum tear in his shoulder. His injury is far more ominous as the second-year player could be looking at season-ending surgery.
Andujar suffered the injury on Sunday as well. The runner up in the Rookie of the Year voting last year, jammed the shoulder diving back to third base. The team also put him on the 10-day list while he is being evaluated by physicians.
Before those two players, several others were sidelined. Set up relief pitcher Dellin Betances has shoulder inflammation, starting centerfielder Aaron Hicks has an issue with his back, and starting pitcher Luis Severino has shoulder issues. Three players Jordan Montgomery, Ben Heller, and starting shortstop did Gregorius began the surgery rehabbing from Tommy John surgery. The team is hopeful Gregorius can return before the All-Star break in July.
The other injured player is Jacoby Ellsbury, who is coming off of hip surgery. It is unknown when he will return to the active roster.
Suspended starting pitcher C.C. Sabathia is at the tail end of his five-game disciplinary action, but won't be ready to play when he returns. He is still rehabbing from offseason knee and heart surgery.
Opportunities Abound
With all the injuries it has given some players a chance to show they belong on an MLB roster. One of those players is Clint Frazier, who was called up from Triple A Scranton/Wilkes-Barre. Though he didn't perform well in the first part of Spring Training, the last couple of weeks Frazier has been playing well.
Frazier said taking a new approach has helped.
"Just kept a clear mind and tried to play as much baseball as I could and not play mind games with myself," Frazier said. "I made a few mechanical adjustments that I felt like simplified things for me at the plate, and I had a really good, strong showing toward the end of camp."
Another player called up is Tyler Wade, who will take Andujar's spot. Wade was one of the last players sent down to the minors, and he said he is now motivated to show that he belongs.