The most unusual MLB season in recent memory will conclude with one of the sport's oldest traditions when the Los Angeles Dodgers meet the Tampa Bay Rays in the World Series beginning on Tuesday.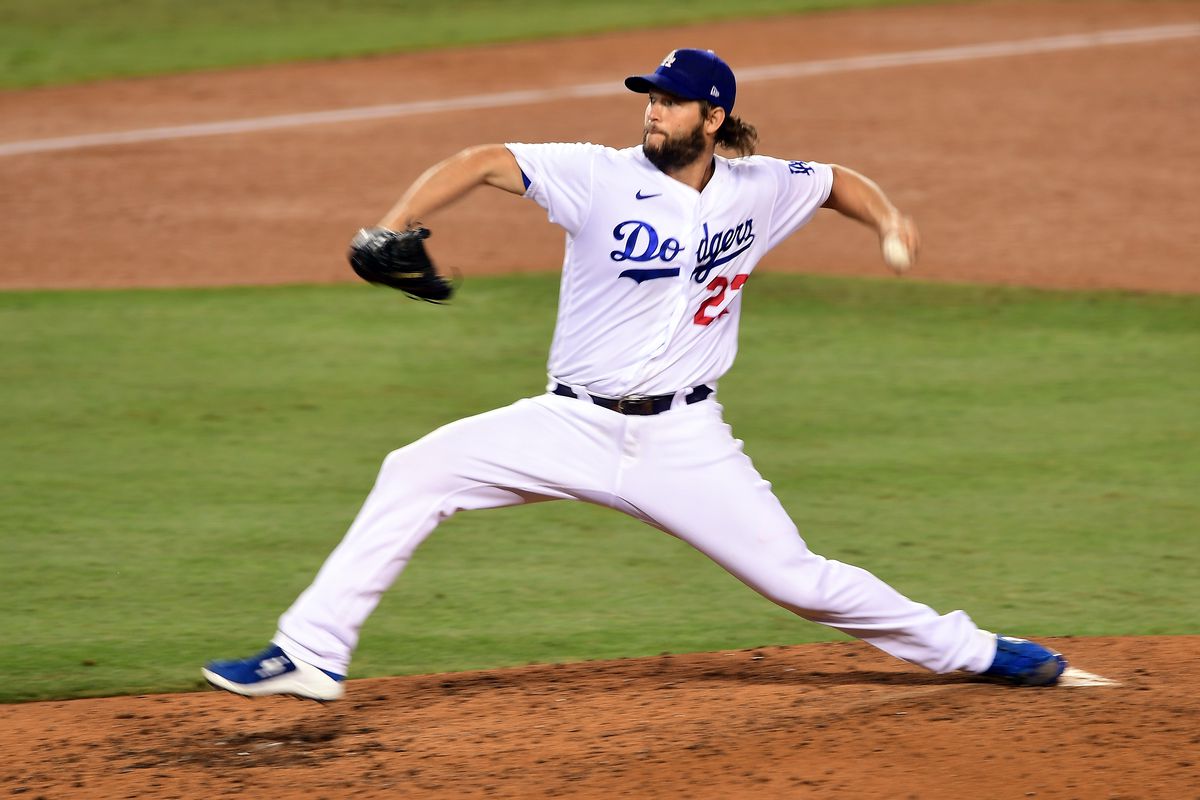 The Dodgers enter the World Series as the consensus favorite and are also the pick to win Game 1 behind Clayton Kershaw, who hopes to bury the narrative about his postseason struggles.
Kershaw Putting 2017, 2018 World Series Behind Him
Kershaw came out firing in the 2020 postseason, picking up wins against both the Milwaukee Brewers and the San Diego Padres before back spasms sidelined him for Game 2 of the NLCS. When he did get his chance to pitch against the Atlanta Braves, Kershaw gave up four runs in just five innings of work, picking up a loss.
Kershaw started twice and made a relief appearance against the Houston Astros in the 2017 World Series (1-0, 4.02 ERA), then had two disappointing starts against the Boston Red Sox in 2018 (0-2, 7.36 ERA). He says he won't let those performances dictate how 2020 will go.
"The Rays are a different team than the Astros and Red Sox," Kershaw told reporters. "I'm going to prepare like I always do, be as ready as I can be and excited about another opportunity to get it done."
---
World Series Odds – Game 1 (via BetMGM)
Moneyline
Rays (Glasnow): +150
Dodgers (Kershaw): -167
Run Line
Rays (+1.5): -134
Dodgers (-1.5): +110
Total
Over 7.5: +100
Under 7.5: -121
World Series Winner
Rays: +165
Dodgers: -200
---
The Dodgers narrowly avoided losing one of their other stars during their Game 7 win over the Braves. Cody Bellinger expects to play on Tuesday after dislocating his right shoulder while celebrating after his go-ahead home run in the NLCS decider. Dodgers manager Dave Roberts reported that Bellinger's shoulder was still a bit sore during Monday workouts, but the outfielder says he's ready to go for the World Series.
"It was an exciting time, it was pure adrenaline," Bellinger said. "Obviously I wish I didn't do it, but it was such a cool moment for me. It was just pure excitement."
Glasnow Earns Game 1 Start for Rays
The Rays have chosen Tyler Glasnow to take the ball in Game 1 of the World Series. Glasnow has gone 2-1 with a 4.66 ERA over four playoff starts, and had a similarly solid regular season (5-1, 4.08 ERA). Tampa Bay has lined up Blake Snell to start Game 2, with Charlie Morton on deck for Game 3.
"They told me I had Game 1 a few hours after [the ALCS ended], so I didn't celebrate too hard because I have to make sure I'm ready," Glasnow told reporters.
The Dodgers will enter most – if not every – World Series game as a favorite, and Game 1 is no exception. With Kershaw on the mound, BetMGM lists Los Angeles as a -167 favorite over the Rays (+150). The oddsmaker is also expecting a low-scoring affair, with the total set at just 7.5 runs.