The heavily favored Los Angeles Dodgers dropped the first game of the National League Championship Series against the Atlanta Braves. Now, they'll attempt to get back into the series without the help of their ace.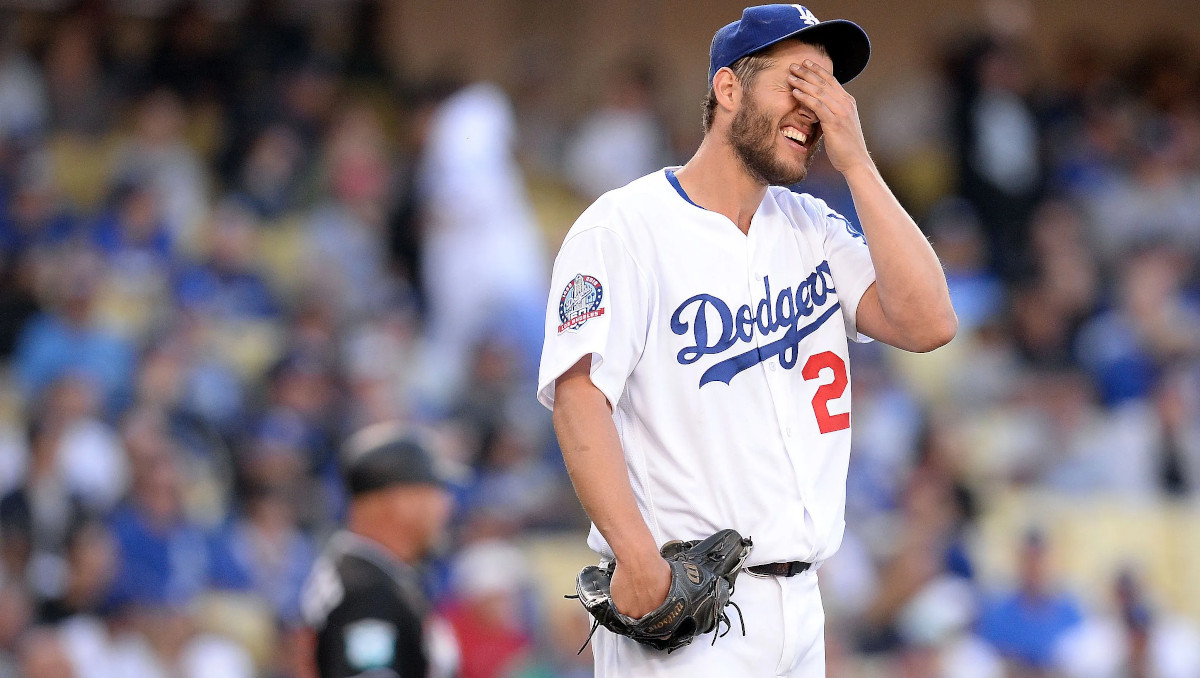 The Dodgers scratched Clayton Kershaw from Game 2 of the NLCS, and will instead give the ball to rookie Tony Gonsolin.
Gonsolin Steps in for Injured Kershaw
Kershaw is suffering from back spasms. While similar issues have impacted him in the past, they haven't surfaced since he spent a 10-day stint on the injured list before the start of the regular season.
Gonsolin steps in after a potential Rookie of the Year campaign. He put up a 2-2 record with a 2.31 ERA over 46.2 innings this year. That record should give Los Angeles some confidence in their starter, though his lack of postseason experience could keep Gonsolin on a short leash.
---
Braves vs. Dodgers Odds – NLCS Game 2 (via DraftKings Sportsbook)
Moneyline
Braves (Anderson): +118
Dodgers (Gonsolin): -137
Run Line
Braves (+1.5): -182
Dodgers (-1.5): +150
Total
Over 8: -117
Under 8: -105
Series Winner
Braves: -118
Dodgers: -106
---
Meanwhile, the Dodgers must also deal with pitching issues at the end of games. Kenley Jansen has struggled in his closer role, but other options aren't getting the job done either.
In Game 1, Blake Treinen and Jake McGee combined to allow four runs in the ninth inning, turning a tie game into a 5-1 loss. Dodgers manager Dave Roberts continues to leave his options open for the ninth inning going forward, especially after Monday's implosion.
"I just felt that in a tie ballgame right there, us the home team, I just felt that that run right there was really good for Blake," Roberts told reporters afterwards. "He's going to have to do it again. It just didn't work out."
Austin Riley and Ozzie Albies both homered to break open the game for the Braves in the ninth.
"We're like an NBA game," Braves manager Brian Snitker told reporters. "You don't want to leave. Because a lot of things happen in the last third."
Braves Riding Anderson's Postseason Hot Streak
Ian Anderson will start Game 2 for the Braves. Anderson has dominated opponents so far in the playoffs, going 2-0 without giving up a run in 11.2 postseason innings. Now, he'll get the chance to continue that streak against the mighty Dodgers, and with fans in attendance.
"I think as each game goes on and each series kind of goes on, you get a little more excited to just get back out there," Anderson told reporters. "My family is going to be able to be in attendance this round, so definitely I'm excited to get back out there."
The battle between two rookie starters makes Game 2 difficult to handicap. Oddsmakers still see the Dodgers as a slight favorite, however, with DraftKings Sportsbook making Los Angeles a -137 favorite over the Braves (+118). Atlanta has taken over as a slight -118 favorite to win the best-of-seven series, with the Dodgers listed at -106.