Dodgers manager Dave Roberts admitted on Monday that it seems unlikely that ace pitcher Clayton Kershaw will be able to make the Opening Day start for Los Angeles.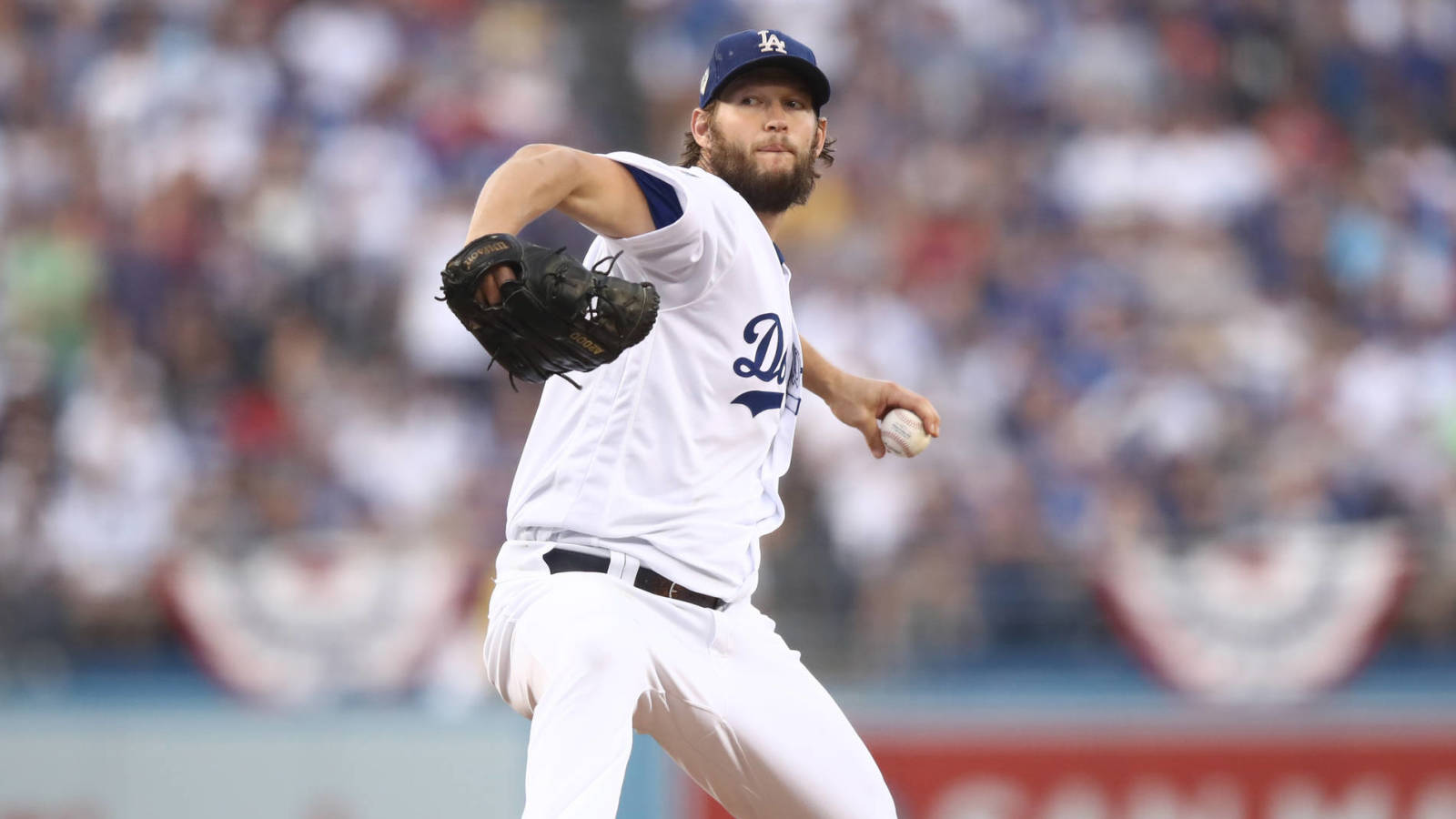 While Roberts told reporters that Kershaw continues to make progress while recovering from shoulder inflammation, he also acknowledged that the timeline is getting very tight for the southpaw to be ready to pitch in the team's first game, which is scheduled for March 28.
Kershaw Progressing, But Timeline is Tight
The news on Kershaw has been more encouraging recently. He has played catch in four of the last five days, a marked improvement from earlier in spring training, when the pitcher had trouble getting through individual throwing sessions. According to a report by ESPN's Alden Gonzalez, Kershaw even stretched himself out to 60 feet on Monday, emulating the distance he'll be pitching from once he's ready to do so.
But Kershaw would still have to throw full bullpen sessions and batting practice before he would be allowed to take the mound. He would then need at least a handful of spring training starts before the team would be likely to allow him to pitch in a regular season game. With only 24 days between now and Opening Day, it seems like a tall order for Kershaw to be ready for Los Angeles' opener against the Arizona Diamondbacks.
"The main thing is he's trending in the right direction, and when he's game ready is when he's game ready," Roberts told reporters.
Roberts also said that while he hadn't personally watched Kershaw throw, his star pitcher seemed excited by his progress on Monday.
"He was a little bit more than encouraged," Roberts said. "He was excited, so that was a good thing for us."
Pitching Depth Should Sustain Dodgers
The Dodgers are hardly lacking for pitching depth, and won't struggle to find quality starters if Kershaw's debut is slightly delayed this season. Rich Hill, Hyun-Jin Ryu, Walker Buehler, and Kenta Maeda all seem like locks to make the starting rotation, with Ross Stripling likely rounding out the group if Kershaw can't go.
But Los Angeles will certainly be hurt if Kershaw is out for an extended period of time. While the 30-year-old had a down year by his standards in 2018 – both in terms of performance and the velocity of his fastball – he still put together a 9-5 record and a 2.73 ERA over 26 starts.
Kershaw, a three-time Cy Young Award winner who also has a National League MVP to his credit, has said that he wants 2019 to be a bounce back year for him personally, especially after signing a three-year, $93 million contract in the offseason.
"This year especially, maybe rightfully so, there's been a lot of people saying I'm in decline," Kershaw said after the new deal was announced. "I'm looking forward to proving a lot of people wrong with that."
The Dodgers are among the favorites to win the 2019 World Series, with William Hill giving Los Angeles 7/1 odds of winning the title. That ranks just behind the Red Sox, Astros, and Yankees, each of which are listed at 6/1 to win the World Series.