England's women's team was crowned champion of Europe after beating Germany at Wembley in front of a packed crowd.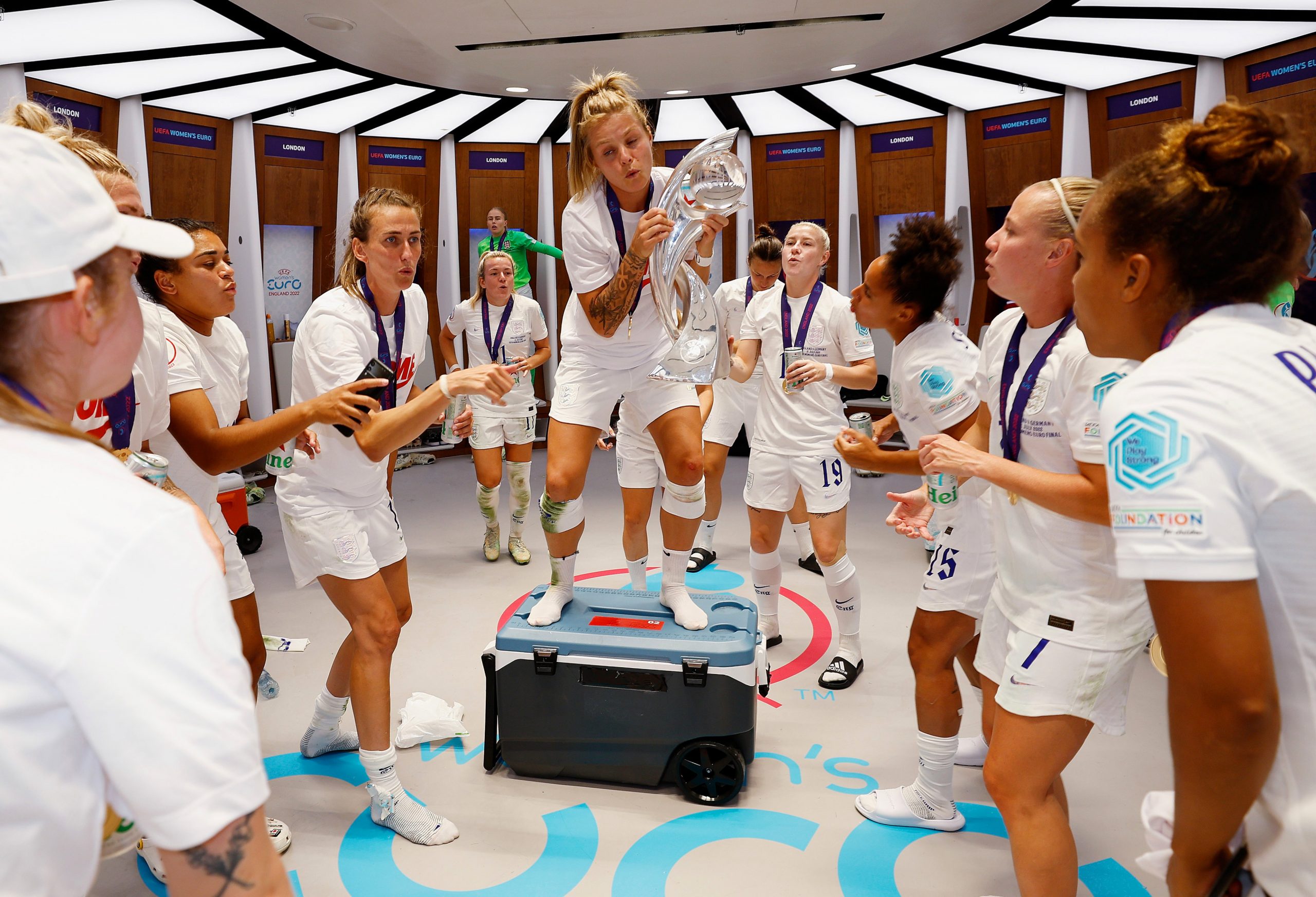 With 87,192 in attendance for the final, the match set a European Championship record for both men's and women's football. In a massive blow to the German team, the tournament's joint top-scorer, Alexandra Popp, was replaced in the starting 11 after being injured during warm-ups. She wasn't involved at all in the match.
A record attendance across any UEFA European Championship match, men or women.

HISTORY HAS BEEN MADE 👏 pic.twitter.com/pJ2zaYUNKR

— ESPN FC (@ESPNFC) July 31, 2022
Ella Toone put England ahead in the 62nd minute before Lena Magull evened the score with 11 minutes left in the match. The affair couldn't be settled over 90 minutes, so it went to extra time. Chloe Kelly, with her 110th-minute goal, offered England the victory, as tens of thousands cheered on from the stands.
Wiegman: 'I need a couple of days to realize what we've done'
The Lionesses won their first European trophy in their third final, having also featured in the last act in 1984 and 2009. For the Germans, Sunday's loss was their first after winning all the eight finals they played before.
🎵 It's coming home 🎵

A familiar song breaks out from the #Lionesses in Sarina Wiegman's press conference following England's Euros win.

🎥 @GirlsontheBall | #WEURO2022pic.twitter.com/V4pTxuuwn0

— The Athletic (@TheAthletic) July 31, 2022
"I think I need a couple of days to realize what we've done," said England boss Sarina Wiegman, who's never lost a match at the Euros. Before taking charge of the English women's team, Wiegman guided the Netherlands to victory in 2017, also with a flawless record.
🗣️ "I think I need a couple of days to realize what we've done"

England manager Sarina Wiegman reacts to her side's historic win. pic.twitter.com/7b6sJLq94L

— Sky Sports News (@SkySportsNews) July 31, 2022
"I've lost my voice a little bit," she continued. "I think what we've done is really incredible. I'm so proud of the team," Wiegman stressed.
England's locker room celebrations are immaculate 🤩

🎥: @leahcwilliamson, IG/1maryearps pic.twitter.com/Ueo3WXR5rl

— Attacking Third (@AttackingThird) July 31, 2022
The England manager was appointed less than a year ago. The Lionesses remain unbeaten under her, with the Germany game marking her 18th victory in 20 games.
"It was so tight but who cares?" Wiegman said. "We won 2-1 and we are European champions. If you really want to win and become better every single day … That's what I have noticed the whole year. It's been incredible. We agreed a couple of things on behaviors, they weren't just words, we lived it. And this is the result," Wiegman concluded.
🗣️ "It's unbelievable"

Chloe Kelly reacts to her goal that clinched the trophy for England. pic.twitter.com/nTKsMjzxfT

— Sky Sports News (@SkySportsNews) July 31, 2022