The No. 2 seed Las Vegas Aces will make their first appearance in the WNBA Playoffs on Tuesday night as they host the Phoenix Mercury in Game 1 of their semifinal series.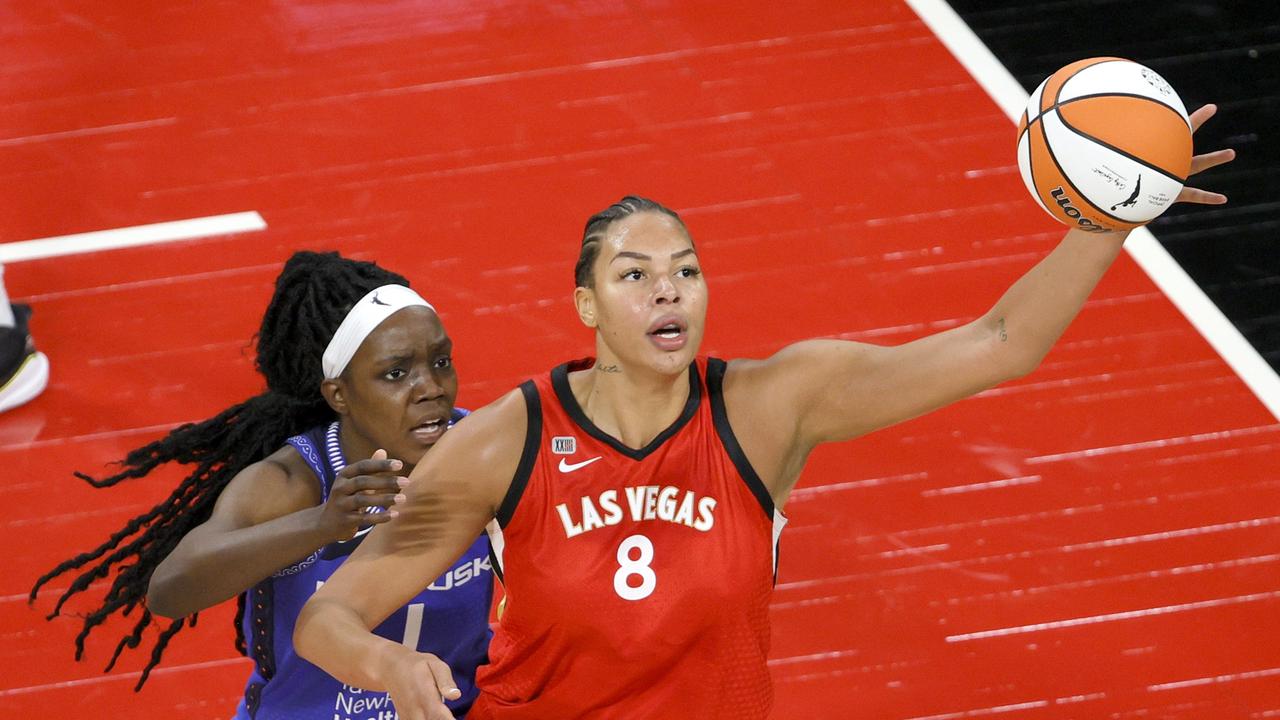 The fifth-seeded Mercury earned their way into the semifinals with a pair of dramatic victories in must-win games.
Taurasi returns for overtime victory
First, Phoenix held off the New York Liberty 83-82, avoiding what would have been a stunning upset in the opening round of the WNBA Playoffs. The Mercury then visited the defending champion Seattle Storm in another do-or-die matchup.
The Storm were without Breanna Stewart, and veteran superstar Diana Taurasi returned from injury to give the Mercury a spark in an 85-80 overtime win. Taurasi scored 14 points, including six during the critical overtime period on her return from a five-game absence late in the season.
"To have her leadership out there, her passing ability, calmness, it's a big thing for us," Mercury coach Sandy Brondello said of having Taurasi back in the lineup. "I thought she played well for someone that hasn't been on the run for three weeks. She was so tired, but I couldn't take her out the last 15 minutes. To come into overtime and make two big plays, that's why she's the GOAT, because she finds a way."
While Taurasi may provide heart for Phoenix, Brittney Griner powers the offense. The 30-year-old center averaged 20.5 points and 9.5 rebounds on the season to earn her seventh All-Star Game appearance and finish second overall in the WNBA MVP voting.
COVID concerns linger for Aces star Cambage
Griner will have to do battle with Las Vegas center Liz Cambage throughout the semifinal series. The two all-stars will be the focus over the next five games. Cambage missed five of the Aces' final six games after coming down with COVID-19. The virus took a toll, and it remains unclear how much she can play in the series.
"The COVID thing took a lot out of her," Las Vegas coach Bill Laimbeer told the Las Vegas Review-Journal, saying that he plans to use Cambage in short spurts. "I've got to manage it pretty intensely, but we're both on the same page."
Even without Cambage, the Aces enjoy plenty of post strength. Forward A'ja Wilson put up big numbers yet again in 2021, scoring 18.3 points per game while averaging 9.3 rebounds. Backup center Kiah Stokes could play significant minutes if Cambage remains limited. And Las Vegas can count on scoring throughout their lineup: Wilson, Cambage, and Kelsey Plum led seven Aces who scored in double figures this year.
The Aces come in as a -325 pick to win the series over the Mercury (+250), according to FanDuel Sportsbook. Las Vegas opens as a 6.5-point favorite at home on Tuesday.
This reads like satire https://t.co/EqywGpjjMj

— Meredith Cash (@mercash22) September 27, 2021
Phoenix may not even be able to count on much of a home-court advantage when they return home. Disney on Ice booked a show at the Footprint Center on Sunday, the same night that the Mercury host Game 3. That means that Phoenix will play its first – and potentially only – home game in the series at Arizona State University's Desert Financial Arena instead.