A tough year for Bradley Beal got a lot worse after the All-Star guard from the Washington Wizards announced he will undergo season-ending surgery to repair a wrist injury.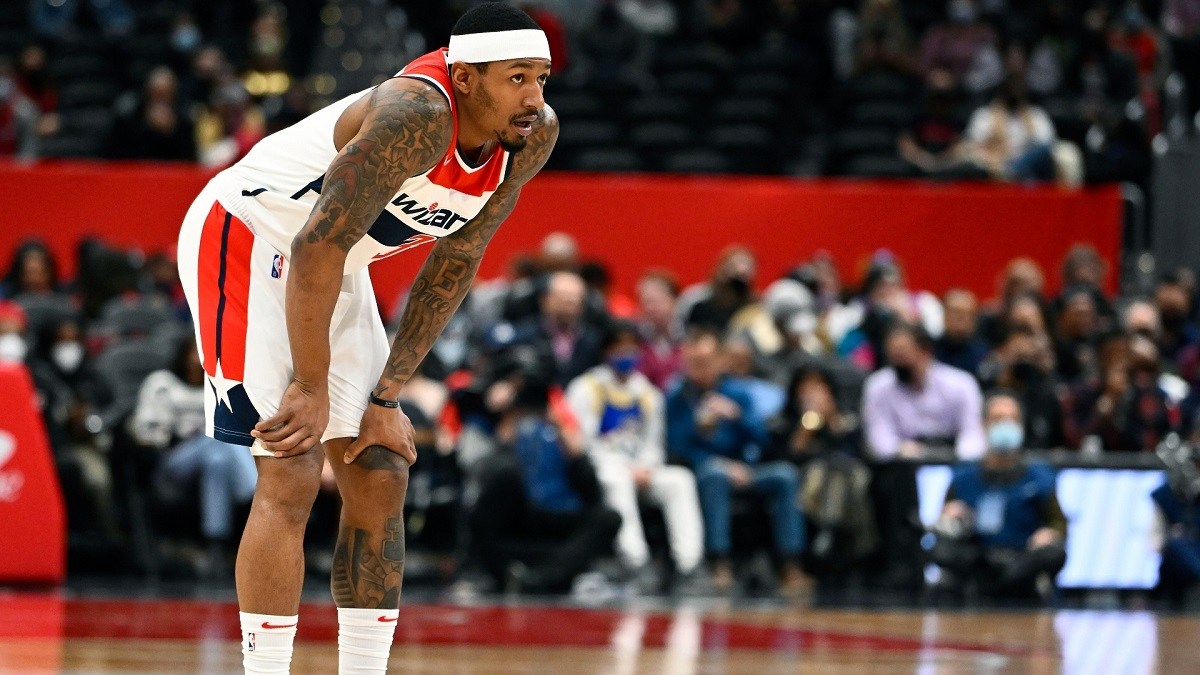 Beal, a three-time NBA All-Star, led the Wizards with 23.2 points, 6.6 assists, and 4.7 rebounds per game this season. The Wizards selected him with the third pick in the 2012 NBA Draft out of Florida. He played his entire career with the Wizards and scoffed at trade rumors the last few seasons indicating he wanted to spent his entire career with the same team after he fell in love with Washington, DC and the Wizards fervent fan base.
The Wizards (24-29) currently occupy the #11 seed in the Eastern Conference playoff race, but would bubble the play-in tournament if the season ended today. Betting wise, the Wizards were the third-worst team in the NBA covering the spread at a 20-31-1 clip.
The Wizards were listed as a long shot to win the 2022 NBA championship at +10000 odds, according to the futures board at DraftKings.
Bad Beat for BB
Beal initially suffered a wrist injury during a freak fall against the Memphis Grizzlies almost two weeks ago. Beal tried to play through the injury, but it was too painful. An MRI revealed a torn scapholunate ligament in his left wrist.
Beal thought he could improve with rest and treatments. He sat out four games, but the pain did not improve. After consulting with another doctor about the injury, Beal and the Wizards opted for season-ending surgery.
"Despite the last 10 days of getting intensive treatment and rehab on my wrist, it became clear that I would not be able to compete to my standards or to the level that our team and our fans deserve," said Beal. "I'm disappointed to have my season end this way, but we all agreed that this was the best decision. I look forward to coming back at 100 percent and continuing to work together to build toward the future."
Beal saw his numbers dip this season compared to the previous two seasons in which he averaged 30.5 ppg in 2019-20 and 21.3 ppg in 2020-21. Some of the scoring burden was alleviated when the Wizards traded Russell Westbrook to the Los Angeles Lakers in exchange for several role players — Kyle Kuzma, Montrezl Harrell, and Kentavious Caldwell-Pope — who helped out in the scoring department.
The Lakers are on the verge of missing the playoffs when the Westbrook trade went sideways as a g bust. LeBron James would love to have Kuzma, Trez, and KCP back with the team, but now the Wizards will rely on those trio of players to hold the line for the rest of the season.