The first weekend of racing at Del Mar put to rest the fallacy that West Coast racing is synonymous with small fields and weak handles. Instead, Del Mar clocked record handles and field sizes that are the envy of any North American track.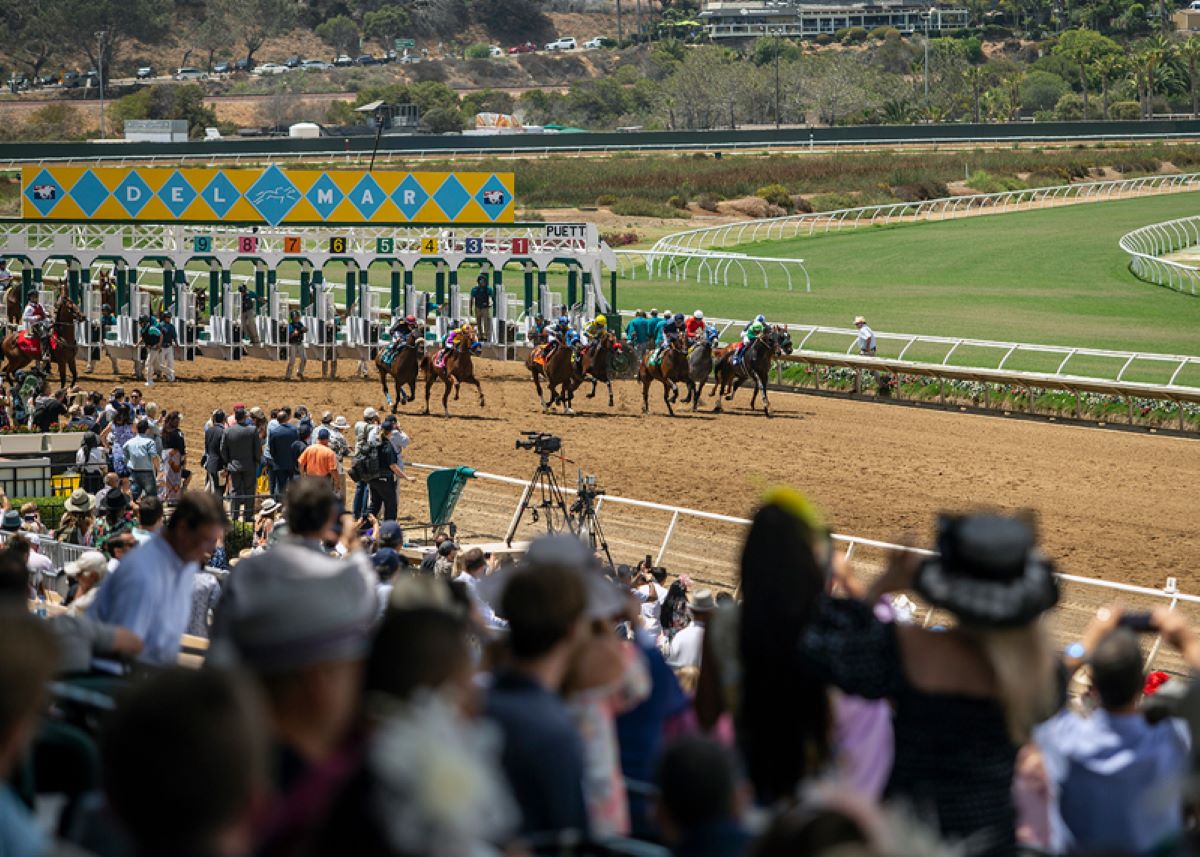 The seaside track north of San Diego set an opening-day record last Friday with $23.56 million in handle. The daily average handle for the three-day weekend came in at $22.35 million, another record.
That sold-out Friday crowd was limited to 21,680, due to the pandemic and because Del Mar officials "want to provide a comfortable guest experience," according to their statement. That crowd witnessed trainer Phil D'Amato get off to a strong start in search of his fourth Del Mar training title.
His gelding Balnikhov won the featured Oceanside Stakes by 1 1/2 lengths over Anmer Hall. On Saturday, D'Amato went 1-2-3 in the Grade 2 San Clemente, with Bellabel beating her stablemates Sixteen Arches and Island of Love by two lengths.
Monster pools in the Pick 4 and Pick 5
At the windows, Del Mar's Pick 4 and Pick 5 regularly surpassed $1 million in their pools. That explained the record handles, as horseplayers dived in with two fists of cash while chasing paydays.
The main factor boosting those handles was Del Mar's field size. The track's average field size opening weekend was 10.6 horses. The average field size for the 13 turf races was 11.5. According to Horse Racing Nation, that was the highest average field size of any surface at any track in North America.
By comparison, Saratoga's average field size for its inner turf races was 10.4. That track has two turf courses: the outer Mellon and the inner.
Del Mar looking ahead to bigger races this weekend
"We hoped for this kind of beginning, but it turned out even better than we thought," Del Mar Thoroughbred Club President Josh Rubinstein said. "We've gotten terrific support from our horsemen and horsewomen, from racing fans across the country and, of course, from the horses themselves. Our team feels really good about our racing surfaces and our racing office put together three spectacular programs on consecutive days to get us off to a great start."
As Del Mar goes to a four-day week of racing this weekend, the track offers its first Grade 1: the Bing Crosby Stakes. It also offers a loaded Grade 2 San Diego Handicap featuring Dubai World Cup winner Country Grammer, Mandaloun, and defending champion Express Train.