This was supposed to be the week of the big game in the Big Ten. But Wisconsin apparently got caught looking ahead to Ohio State. The Badgers were ambushed by Illinois and virtually run out of the Big Ten title chase. Penn State, on the other hand, took down Michigan to set up a meeting of undefeated teams Nov. 23 at Ohio State.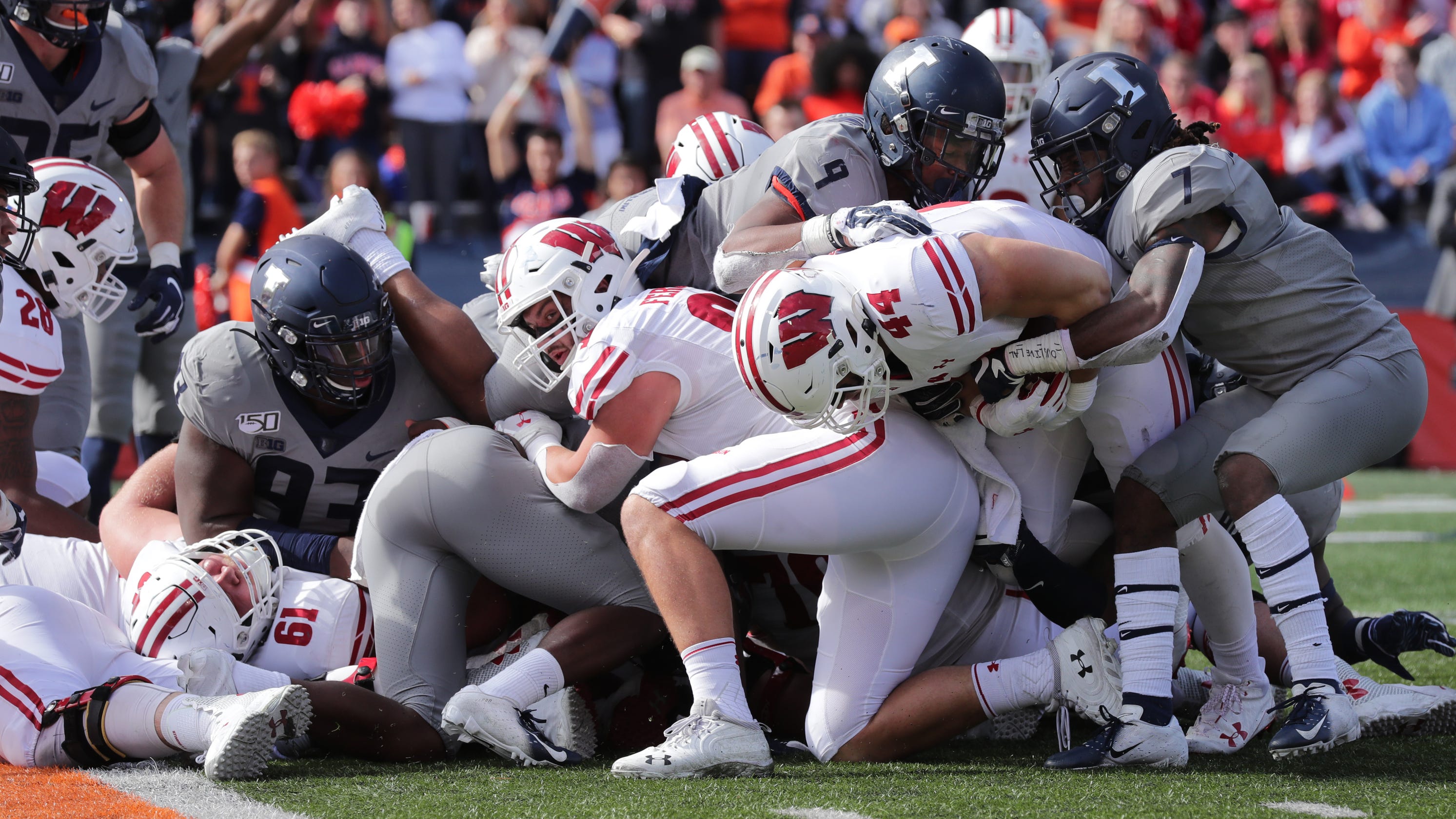 In a loaded conference like the Big Ten, the season-long strategy is survival. Last year, Ohio State was headed for the College Football Playoff when they got crushed 49-20 by 6-7 Purdue. This week it was Wisconsin's turn to see their postseason dreams get crushed. It took a field goal on the final play of the game, but the result was the same — another Big Ten title contender knocked out of the race by a huge underdog.
The Badgers were favored by 29 points, but the final score was 24-23 and Wisconsin plummeted out of the AP Top Ten.
Penn State May Be Ohio State's Last Hurdle
Penn State did what they needed to do taking down Michigan 28-21. After building a 21 point lead early, the Nittany Lions had to holdoff a resurgent Wolverine squad in the final minutes to hold onto their undefeated record and move up to #6 in the national polls.
Only Penn State and Ohio State remain as undefeateds in the Big Ten. They will meet on November 23 in Columbus. Until then both teams have to avoid looking too far ahead. Neither the Nittany Lions nor the Buckeyes have particularly hard schedules until their heads-up clash. There is one exception on the Penn State schedule that would be undefeated Minnesota.
No one quite knows what to make of the Golden Gophers, they have played an incredibly soft schedule up until now. Still 7-0 overall and 4-0 in the Big Ten cannot be overlooked. Penn State will travel to Minnesota on Nov. 9.
Big Ten Week This Week

Saturday, October 26

Maryland @ #17 Minnesota -17
Illinois @ Purdue -8 
Liberty -7.5 @ Rutgers 
Indiana @ Nebraska -1 
#6 Penn State -6.5 @ Michigan State 
#8 Notre Dame @ #19 Michigan -1
#13 Wisconsin @ #3 Ohio State -14
#20 Iowa -10.5 @ Northwestern
Last Week Against the Spread
Four teams covered last week: Ohio State and Minnesota easily covered big spreads. Indiana and Penn State covered in closer games. Iowa, a 17-point favorite over Purdue, won by only six. But the big upset ATS was 29-point underdog Illinois beating Wisconsin outright 24-23.
The hot take spread to watch this week is Notre Dame at Michigan. The #8 ranked Fighting Irish opened a 4-point underdog on the road to #19 Michigan. With lots of early money on Notre Dame, the game has been bet down to between -1 Michigan and pick'em at mid-week.