Wimbledon is losing two of its biggest attractions for this year's tournament, as both Naomi Osaka and Rafael Nadal have dropped out of the tournament for different reasons.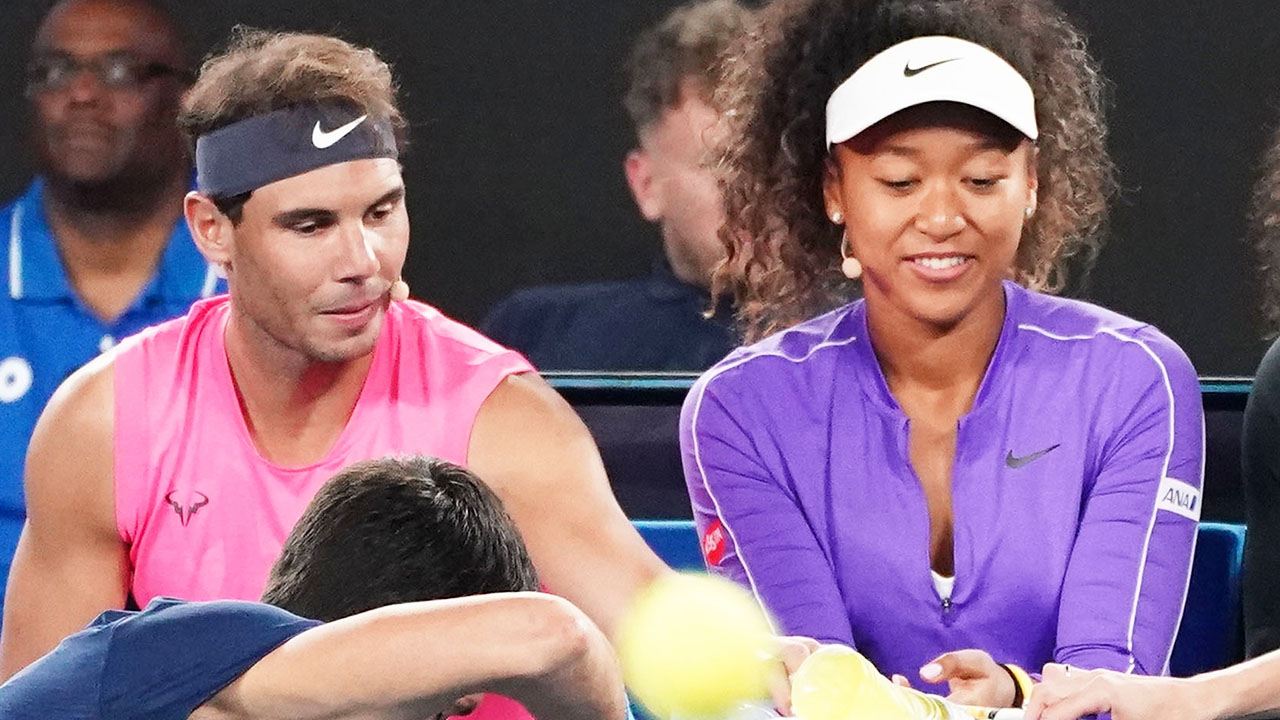 Osaka's agent released a statement on Thursday, explaining the player's decision to skip Wimbledon.
Barty becomes Wimbledon favorite after Osaka withdrawal
Osaka withdrew from the French Open before her second-round match. She made the choice to focus on her mental health after her decision to skip her media obligations following her first-round victory.
"Naomi won't be playing Wimbledon this year," the statement read. "She is taking some personal time with friends and family. She will be ready for the Olympics and is excited to play in front of her home fans."
Osaka has publicly discussed her struggles with anxiety and depression, and has said that she struggles with the spotlight, particularly when speaking to the media. The 23-year-old has won four Grand Slam titles since 2018.
Osaka had previously dropped out of a grass-court tournament in Berlin next week, which will serve as a tune-up for Wimbledon for many players.
---
Wimbledon Odds (via FanDuel Sportsbook)
Men
Women
Novak Djokovic: -110
Ashleigh Barty: +700
Daniil Medvedev: +600
Serena Williams: +900
Stefanos Tsitsipas: +600
Garbine Muguruza: +1000
Alexander Zverev: +1200
Iga Swiatek: +1000
Roger Federer: +1200
Bianca Andreescu: +1200
Matteo Berrettini: +2700
Petra Kvitova: +1200
Dominic Thiem: +3000
Simona Halep: +1200
---
FanDuel had rated Osaka as a +600 co-favorite with Ashleigh Barty for the women's Wimbledon title after the Japanese star dropped out of the French Open. Barty suffered an early exit from the French Open as well, but now ranks as the singular favorite for Wimbledon at +700. That puts her ahead of Serena Williams (+900), Garbine Muguruza (+1000), and Iga Swiatek (+1000).
Nadal listening to his body
Also on Thursday, Nadal announced that he won't be playing at Wimbledon this year, either. The Spanish superstar went further, also saying he won't be taking part in the Summer Olympics.
Nadal shared the news on Twitter, saying that he made the decision with an eye on the remainder of his career.
Hi all, I have decided not to participate at this year's Championships at Wimbledon and the Olympic Games in Tokyo. It's never an easy decision to take but after listening to my body and discuss it with my team I understand that it is the right decision

— Rafa Nadal (@RafaelNadal) June 17, 2021
"It's never an easy decision to take but after listening to my body and [discussing] it with my team I understand that it is the right decision," Nadal wrote. "The goal is to prolong my career and continue to do what makes me happy, that is to compete at the highest level and keep fighting for those professional and personal goals at the maximum level of competition."
Nadal cited the short time frame between the French Open and Wimbledon as a reason for skipping the grass-court Grand Slam. Only two weeks separate the two tournaments this year.
The 13-time French Open winner lost to Novak Djokovic in the final at Roland Garros this past weekend. After that effort, Nadal ranked as a +900 pick to win Wimbledon, according to FanDuel, with Djokovic coming in as a +125 choice.
With Nadal's withdrawal, Djokovic is now the -110 outright favorite to win Wimbledon. Daniil Medvedev (+600) and Stefanos Tsitsipas (+600) rate as Djokovic's most likely challengers, with Roger Federer and Alexander Zverev coming in next at +1200 odds.