The New York Mets are continuing to improve their roster this offseason, signing veteran catch William Ramos to a two-year contract worth $19 million.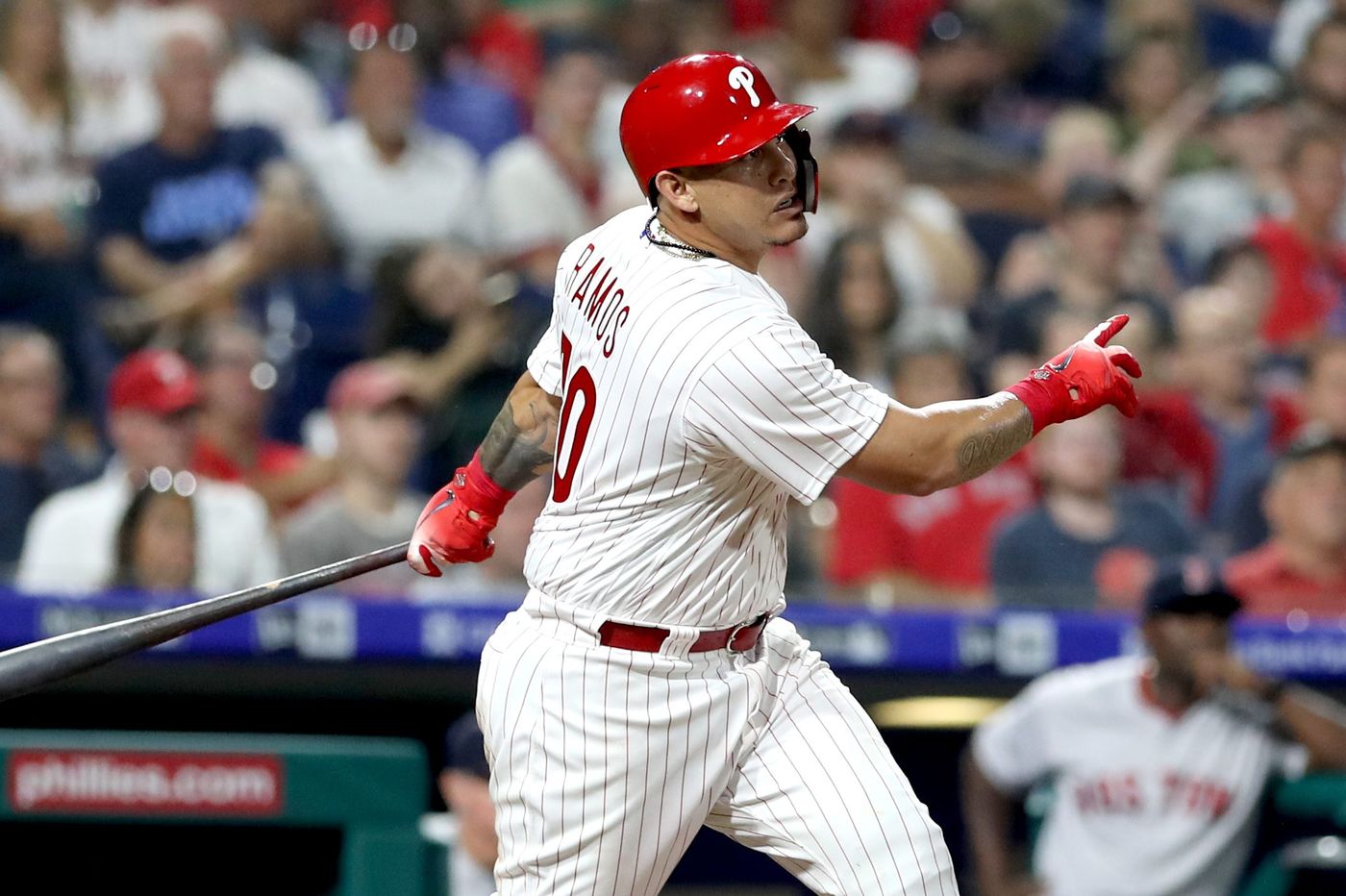 While the Mets have yet to confirm the deal, Ramos' agent Gustavo Marcano tweeted on Monday to say that his client had passed his physical and was ready to join the team.
Ramos Provides Upgrade at Catcher for Mets
While Ramos has never been considered a superstar, he has been a solid offensive and defensive catcher for most of his career. The two-time All-Star hit .306 with 15 home runs and 70 RBIs last year while splitting time between Tampa Bay and Philadelphia.
That would be a major improvement for the Mets, who haven't gotten much offense out of their catchers as of late. Last season, Kevin Plawecki got most of the work at catch, with Devin Mesoraco and Tomas Nido also seeing significant time behind the plate. Travis d'Arnaud will also be in the mix for playing time behind Ramos in 2019, as the 29-year-old is coming off a year in which he played just four games before suffering a torn UCL that required Tommy John surgery in April.
The signing of Ramos likely means that the Mets will now longer be in the market for Miami Marlins All-Star catcher J.T. Realmuto. But that doesn't mean that the Mets are done looking to improve their team heading into 2019, with just about anything seemingly possible under the leadership of new general manager Brodie Van Wagenen.
The former agent has already been active in the trade market, picking up Robinson Cano and Edwin Diaz from the Seattle Mariners in exchange for Jay Bruce and a package of prospects. There had also been talk of a three-way trade involving both the Mets and the New York Yankees, though the Ramos signing may end those rumors, as the most likely scenario would have seen Realmuto going to the Mets while Noah Syndergaard moved to the Bronx.
The sometimes stingy Mets have also been active in free agency. Van Wagenen signed former Mets closer Jeurys Familia to a three-year, $30 million contract last week, setting up a dynamic bullpen combination where Familia will now serve as a setup man for Diaz.
New York Building to Contend in 2019
The Mets are coming off a frustrating season for fans. The team got off to the best start in franchise history before an impotent offense and a rash of injuries saw New York fall far out of contention.
But after those issues put the Mets out of the pennant race and under the radar, the team managed to turn things around late in the season. Despite a seemingly disastrous season, New York ultimately finished with a reasonable 77-85 record, and produced a Cy Young Award winner in Jacob deGrom, giving fans hope that 2019 could be a much better year for the franchise.
Oddsmakers may not be completely sold on the Mets as a contender, but they aren't being entirely discounted either. William Hill currently lists the Mets at 22/1 to win the 2019 World Series, odds that are similar to divisional rivals who also have playoff aspirations, including the Atlanta Braves (14/1), Philadelphia Phillies (16/1), and Washington Nationals (18/1).