The XFL under has been a boon for gamblers through the first two weeks of the newly formed professional football league. The under on eight XFL games has been 6-2, going 3-1 in both weeks.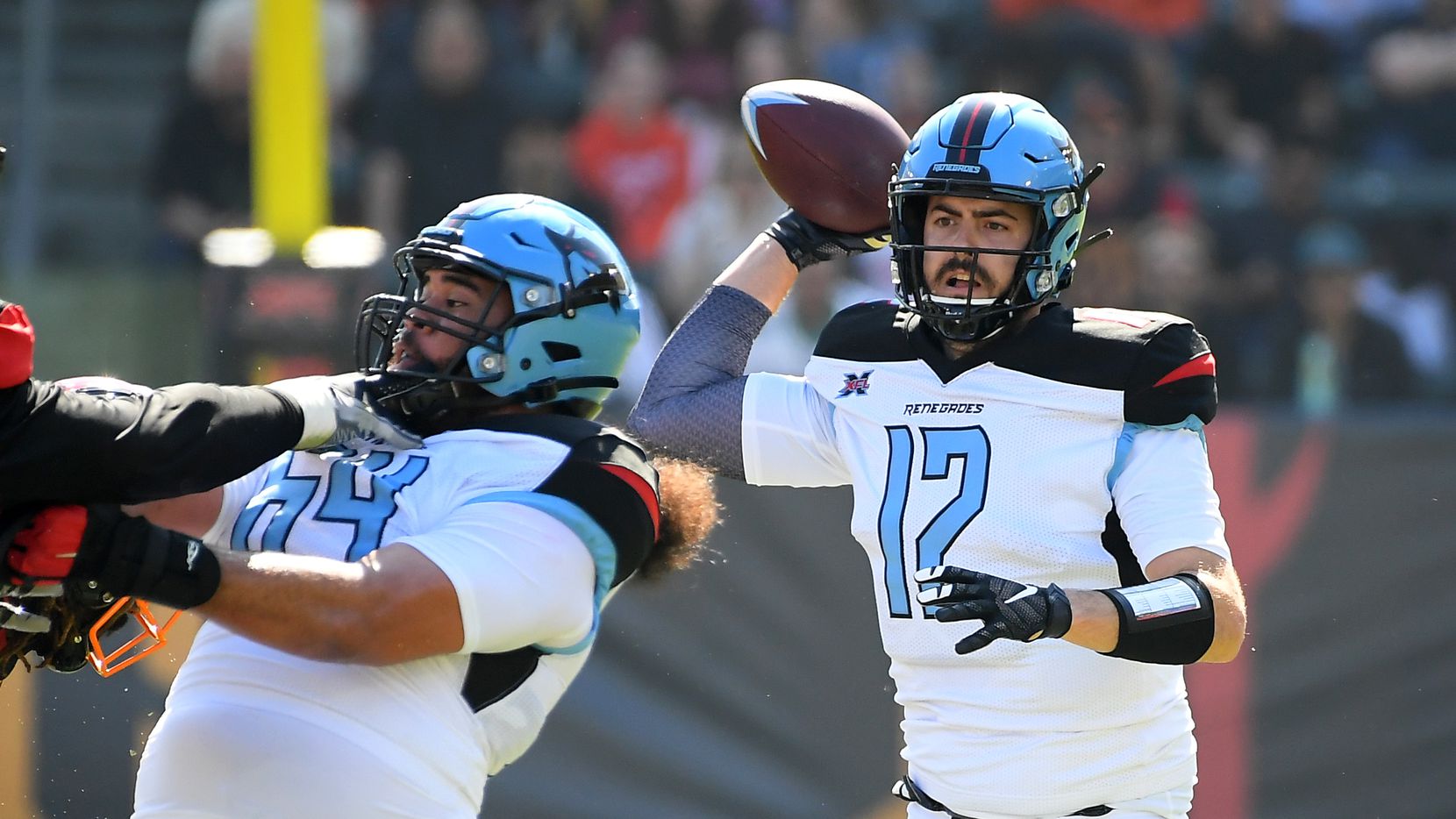 In the first four games of the season, the total was set at 50 or more points. Two of the games reached 50, but only one of those went over. In the other two games, the total was set at 52 and 50 points, respectively. Both games had a total of 26 points.
Teams                                            Over/Under                       Total

Week 1

DC-Seattle                                                   50.5                               50

LA-Houston                                                  51                                  54

NY-Tampa Bay                                             52                                  26

St. Louis-Dallas                                           50                                  26

Week 2 

NY-DC                                                         48                                  27

Tampa Bay-Seattle                                     45                                  26

LA-Dallas                                                    48                                 43

St. Louis-Houston                                       50                                  52

Week 3

Houston-Tampa Bay                                  45.5                              TBD

Dallas-Seattle                                            43.5                              TBD

NY-St. Louis                                               40.5                             TBD

Washington-LA                                          44                                TBD
Jeff Stoneback, director of trading operations for MGM Resorts International, told OG News that there's been a bit of a learning curve in handicapping the over/under for the XFL.
"For the first two weeks, the totals have been bet under by the professionals," Stoneback said. "As it is a new league, and we have not had anything to reference the league results/action to, the limits have remained low.  That being said, we have had a few losses, but nothing significant."
Stoneback said the book has noticed the trend, and has adjusted accordingly.
"The market has definitely adjusted as the highest total this week is 45, whereas Week 1 totals were all above that," Stoneback said.
Bad Offense Big Reason for XFL Under
Scoring in the XFL has been either feast or famine, helping out the under bettors. In four games this season, teams have posted nine points or less, including Sunday's goose egg put up by the New York Guardians.
The frustration boiled over at halftime in the Guardians eventual 27-0 loss to the Tampa Bay Vipers. Guardians quarterback Matt McGloin showed his displeasure in his on-field interview after the second quarter.
"We need to change the whole entire game plan at halftime," McGloin said. "There's a lot going on right now. It's embarrassing for us for an offense. There's a lot of things for us to fix and correct."
Will Offenses Improve?
The Guardians aren't the only team who's had trouble getting their offense started. In Week 1, Dallas was without starting quarterback Landry Jones, who was rehabbing an ankle injury. The Renegades, who are the 3/1 favorite to win the 2020 XFL Championship, lost their first game without Jones, 15-9 to St. Louis.
Jones returned in Week 2 against Los Angeles, and was rusty. The over/under was set at 48 points, and the score at halftime was 3-3.
Then Landry, the former back up to Pittsburgh Steelers QB Ben Roethlisberger, found his touch. He led the Renegades to a 25-18 victory over Los Angeles, throwing a scare into under bettors. Landry finished with 305 passing yards.
"It's not a secret, I didn't play well today," said Landry, who threw two interceptions, but was more mobile than he thought he could be. "The thing I'm most proud of are those scrambles — I couldn't believe it."
As teams gel in the XFL, the under could start to fade away. Of the eight head coaches, only Los Angeles' Winston Moss comes from a defensive background.
Philosophy Includes More Scoring
Offense was part of XFL CEO Vince McMahon's philosophy when he brought the league back after its first failed attempt nearly 20 years ago. The one, two, or three points teams can score on the point after touchdown is part of that mindset.
Nowhere is the offense-first game plan more evident than Houston. The Roughnecks, coached by June Jones, want to score points. And they have. Houston has been involved in the only two games to hit the over.
Houston quarterback P.J. Walker told reporters before the season his arm was going to get a workout.
"Offensively, we're going to throw the ball," Walker said. "That's our mindset. That's just the mentality. We're going to put up a lot of points."