The NASCAR Cup series has an opportunity to do something quite unusual this weekend at the Consumers Energy 400 by having a 10th different victorious driver in as many races. The mark currently is at nine, and the last time that happened was in 2017. The streak was broke the following week when Kyle Busch won at Pocono for his second victory in that stretch.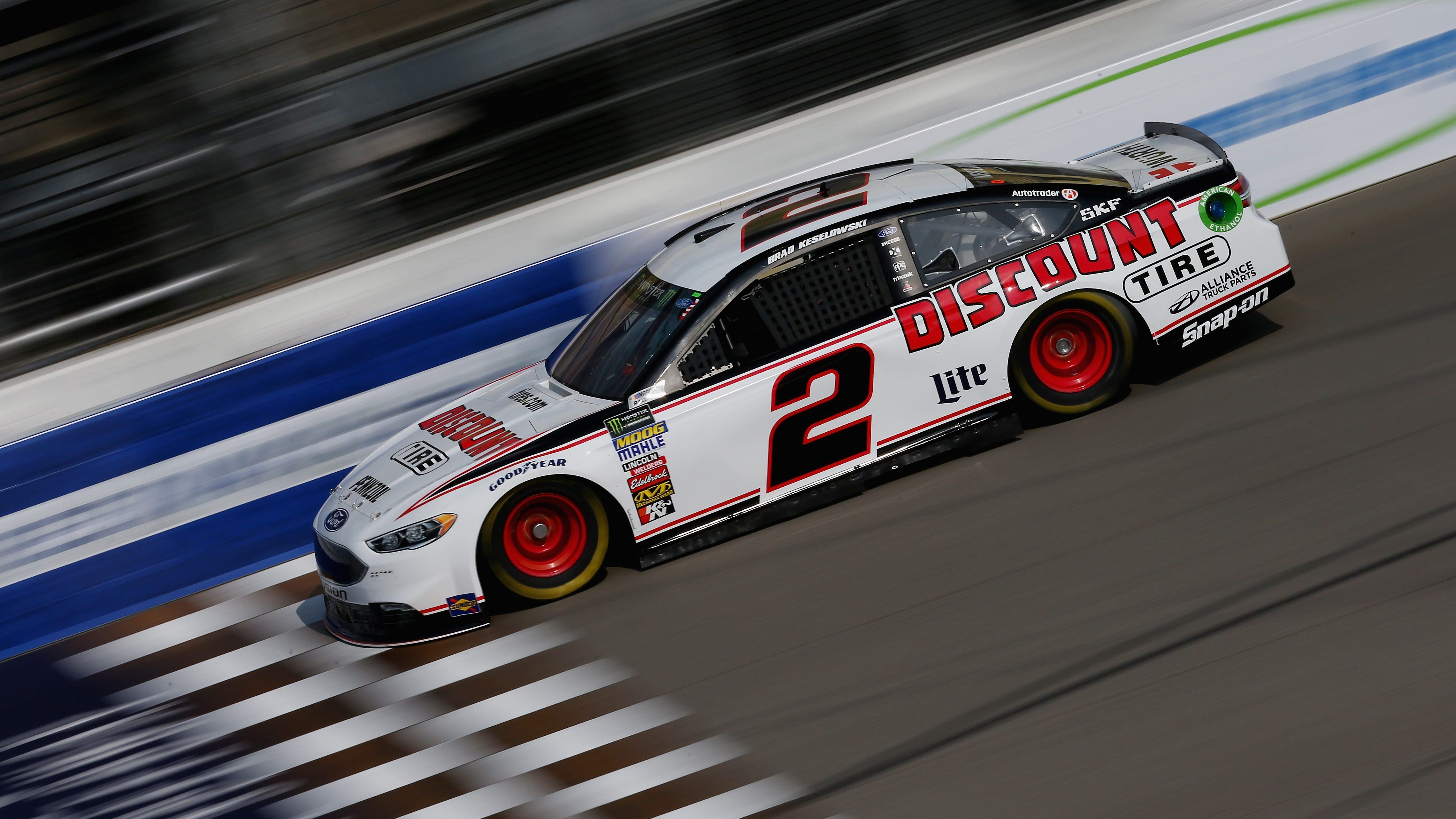 Ironically it was Busch who started this current stretch at Pocono in June. The following eight winners were: Joey Logano (Michigan), Martin Truex Jr. (Sonoma), Alex Bowman (Chicagoland), Justin Haley (Daytona), Kurt Busch (Kentucky), Kevin Harvick (New Hampshire), Denny Hamlin (Pocono), and Chase Elliott (Watkins Glen).
Getting to a 10th different driver might be a lot to ask for, especially with the four of the five top picks by oddsmakers having won in that stretch. Kyle Busch is the 5/2 favorite, followed by Truex and Harvick at 5/1, and Logano and Brad Keselowki.
Keselowski Could Continue Streak
Keselowski has never won a Cup series race at his home track, but according to oddsmakers, is the best hope to keep the different driver streak alive. At 7/1, he is well ahead of the next driver with low odds, Kyle Larson at 14/1.
The Ford driver has come close at Michigan, but not winning in front of family and friends has been frustrating. He told reporters it isn't for lack of trying.
"Yeah, I feel like I have sat on this podium here the last half a dozen years after the race finishing second or third which really stinks," Keselowski said in June. "It is better than finishing poor. It is a huge item on the bucket list. A check mark that is not there. I feel like we have had the opportunity and we have made a few mistakes. I feel like in some ways we have been good but not great enough to do it."
The last time the drivers were here in the beginning of June, Keselowski finished sixth.
Bowyer, Jones Possible Victors
Other possible drivers that could be the 10th different winner are Clint Bowyer and Erik Jones. Jones is at 16/1, while Bowyer is 20/1.
Jones has been finishing in the top 10 pretty consistently as of late. The Toyota driver has finished in the top 5 six of his last seven races. The only red flag, though is the race before that run of seven was a 31st at Michigan.
Bowyer finished 35th at the first go round at Michigan, and is winless on the season. He does have nine top-10 finishes this season.
Others to keep an eye on are Daniel Suarez and Ryan Blaney. Suarez, who is at 40/1 to win, finished fourth in June at Michigan. Blaney, who is at 20/1, finished ninth.
Both drivers are trying to get into the Cup Series Playoffs four races from now. Blaney is in good position at 10th in the standings, but Suarez is currently 18th, and needs a victory to secure a spot in the 16-driver postseason.