The sport of skeleton just wrapped up its Winter Olympics run this weekend at the Olympic Sliding Center in Daegwallyeong, where host nation South Korea found its first national hero of the Pyeongchang Games.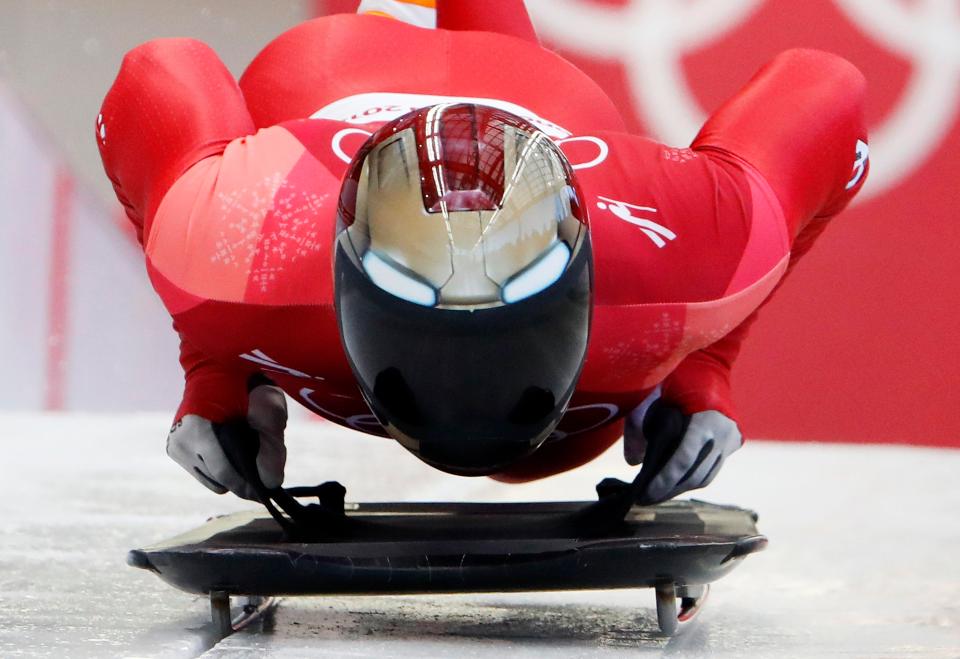 Yun Sungbin dominated on his home track to win South Korea's second gold medal of 2018, and its first ever in a "sliding sport."
Yun dominated the field, recording the fastest times in all four heats and setting a track record on the final run. It was a national holiday, too, the lunar new year, adding to the lore of the first non-European or North American to win gold in a sliding sport. And he did it dressed like Iron Man.
Only recently have skeleton racers started turning their safety equipment into art that hurtles down a track at speeds reaching 80 mph. Below are some fan-favorite skeleton helmets seen at Pyeongchang, making for memorable runs even if they weren't fast enough to bring home the same Olympic hardware as Iron Man.
Akwasi Frimprong of Ghana finished in last place out of 30, but people found his helmet featuring a rabbit in the jaws of a lion special. Frimprong claims the chase scene is a metaphor for his life. Whatever story it's telling, it made the Ghanians a notable force as they enter more winter sports.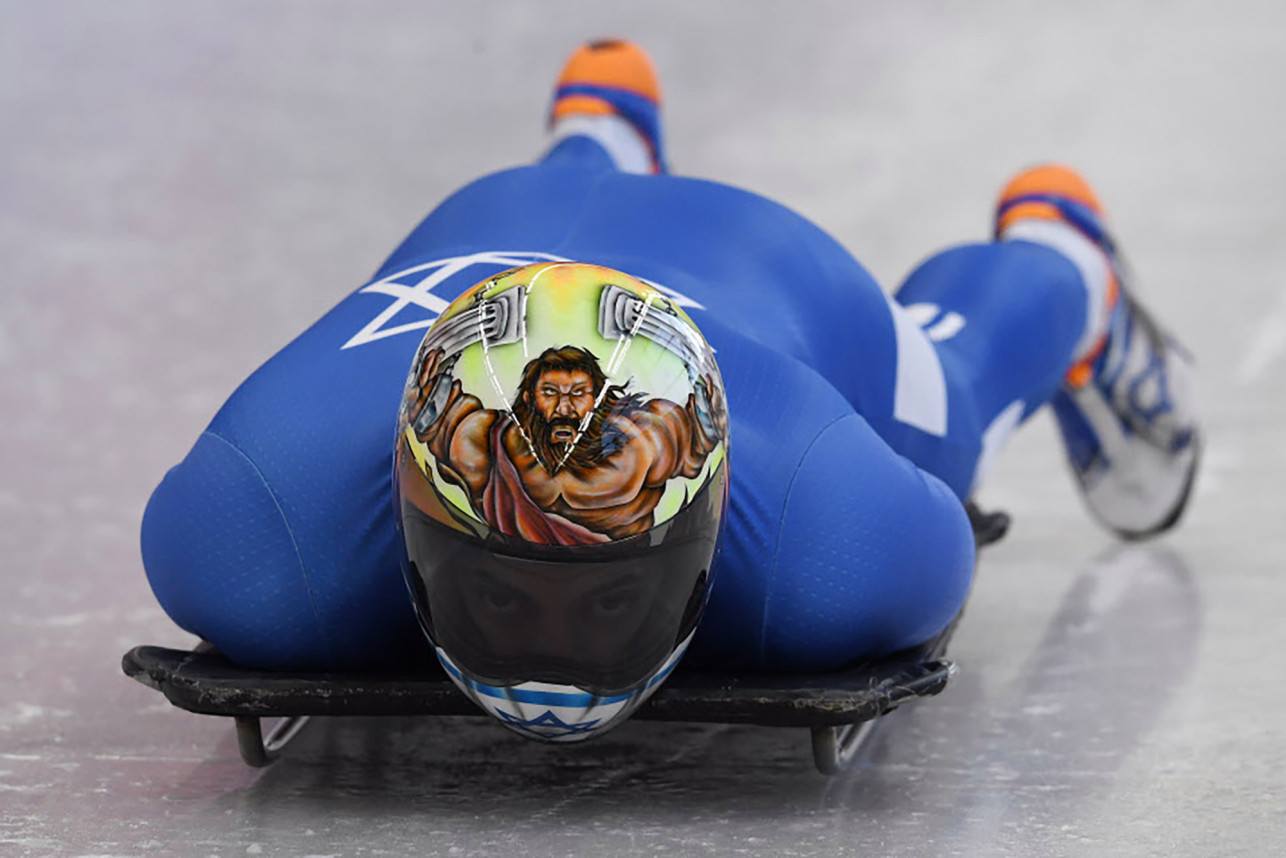 Adam Edelman of Israel is a 26-year-old American-born MIT grad, former hockey player, and competitive bodybuilder who calls himself the "Hebrew Hammer." He's Israel's first ever skeleton athlete, and was the last of 30 to qualify for Pyeongchang. He finished 28th to an extremely enthusiastic crowd just happy to see such a character on the track.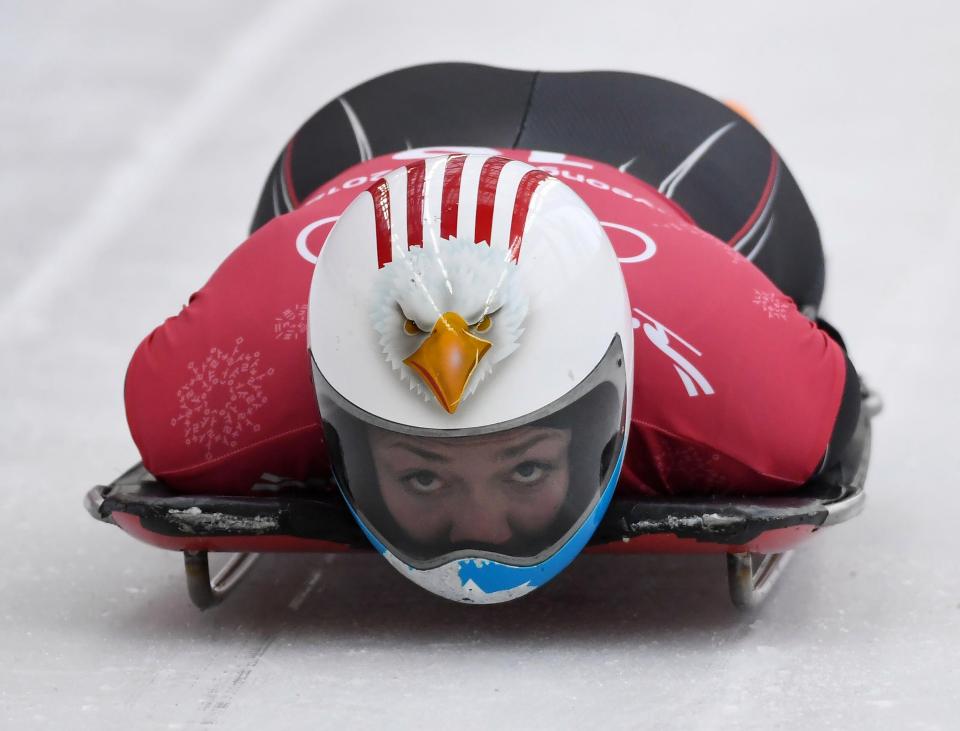 Katie Uhlaender from Colorado just missed medaling in 2014, finishing fourth by .04 seconds. So there were high hopes for her in Pyeongchang, her fourth go at the Olympics, and her second with a really cool helmet. Uhlaender made her Olympic debut in 2006, finishing sixth, and in 2010 came in 11th. She was the top American female finisher this year, but that was only good enough to end up in 13th position.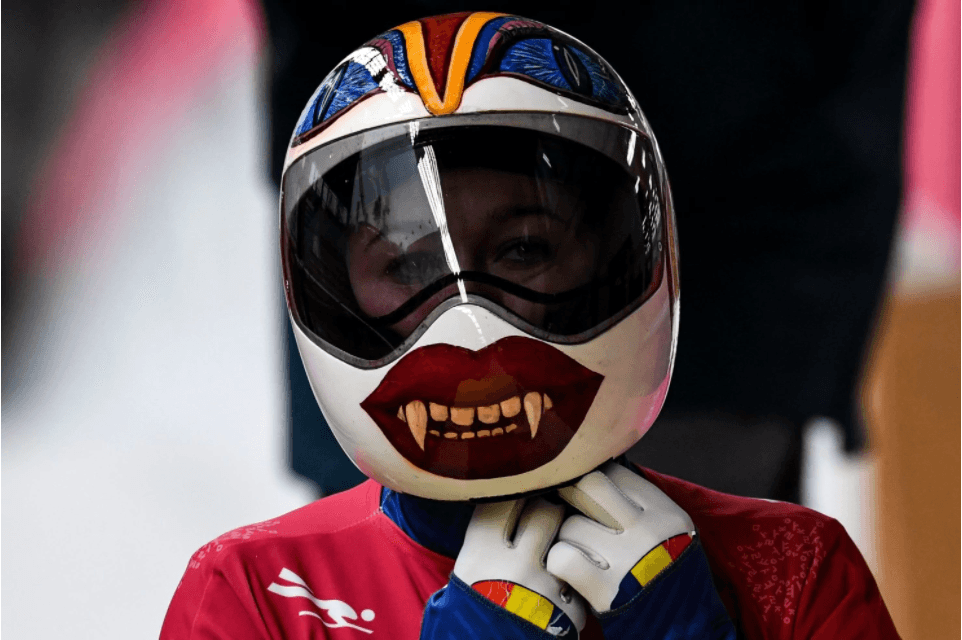 Maria Marinela of Romania had a disappointing18th-place finish, but did so in an awesomely colorful helmet with Dracula fangs and a bat (on the back) paying homage to her Transylvanian homeland.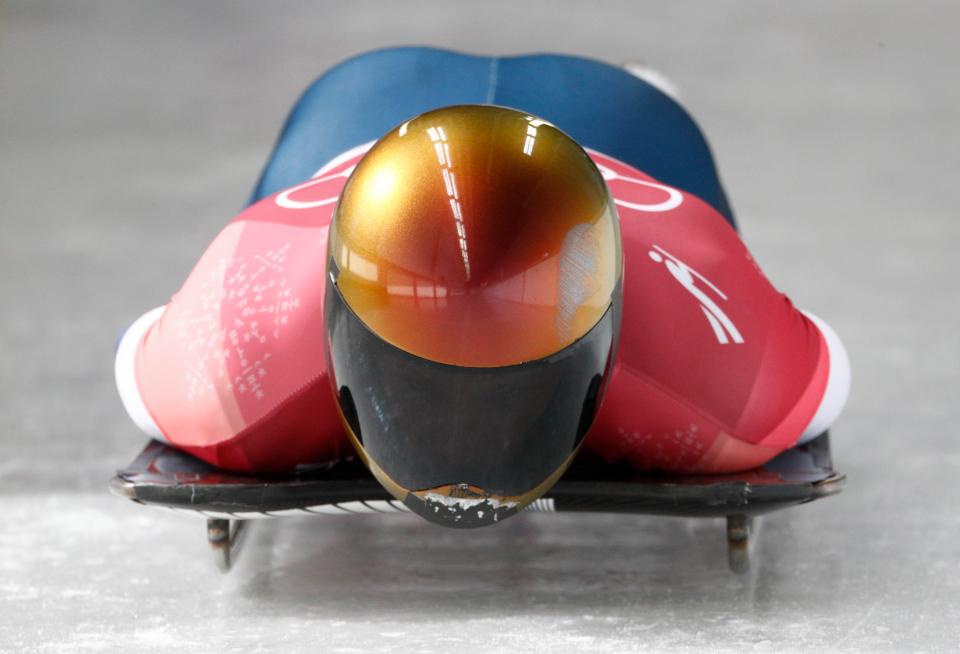 John Daly of New York at first glance may be sporting a helmet that looks bland until you realize it changes colors around sharp turns. The former luger came agonizingly close to medaling in 2014, trailing the eventual bronze medalist by just .04 seconds after three of four runs, but his sled came out of an ice groove on the fourth and final go, leaving Daly to finish 15th. He decided to retire from skeleton a couple of months after that, but after a two year stint in medical sales, returned to the sport.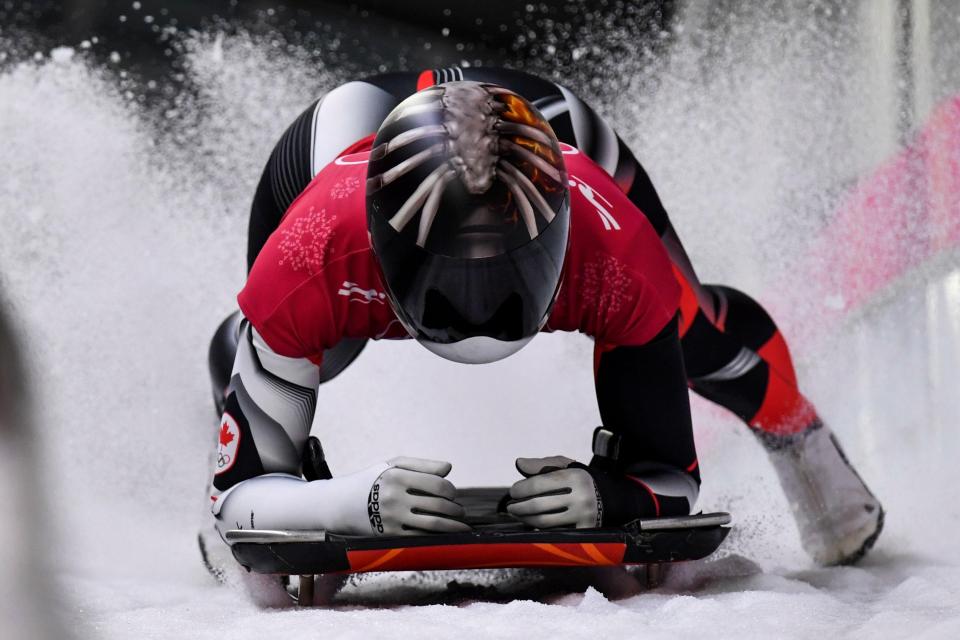 Jane Channell of Canada wears her heart on her sleeve, or more precisely her ribcage on her crown (with a maple leaf in place of a heart). "It turned out to be a bit dark," Channell told the Washington Post of her latest helmet design, "but I love it."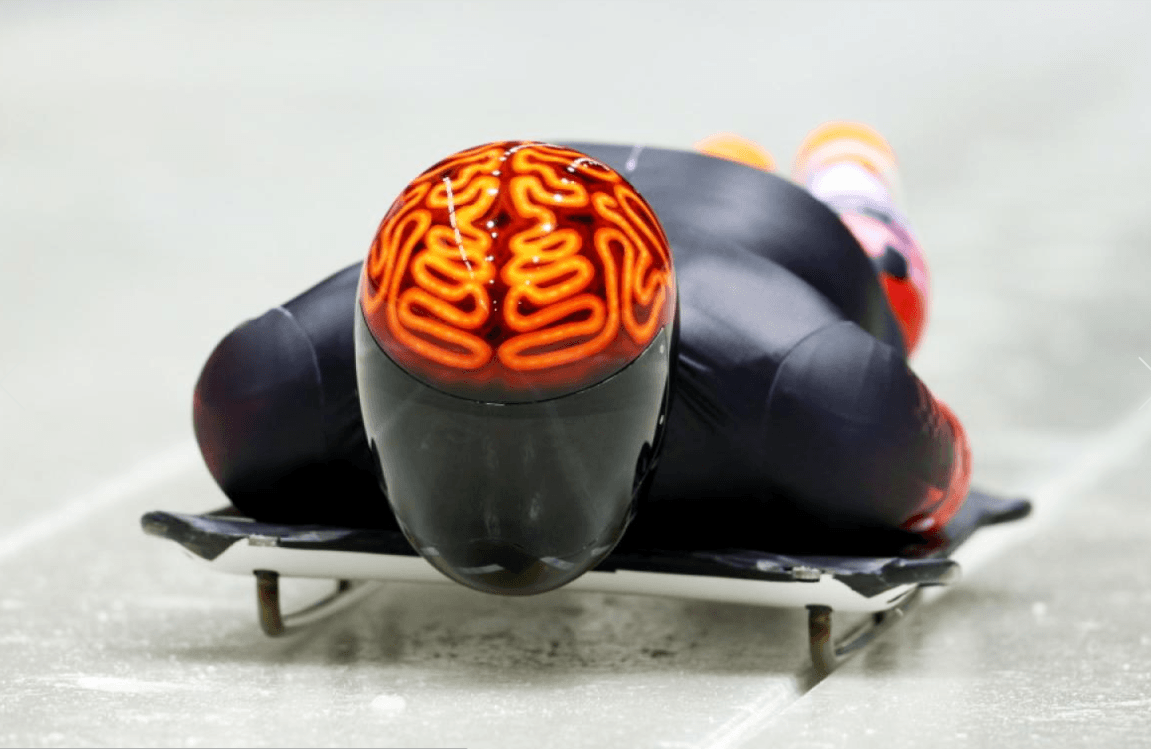 And John Fairbairn, also of Canada, is an engineer and the top-ranked skeleton slider on the national team. His brain helmet entertained despite not putting up notable results, reminding fans of the Winter Olympics that skeleton racers have their heads in the game.