In a rare episode of When Jockeys Fight, Gulfstream Park stewards fined leading jockey Irad Ortiz Jr. $1,000 and put him and brawling partner Paco Lopez on probation after the two riders fought following Friday's fourth race at Gulfstream.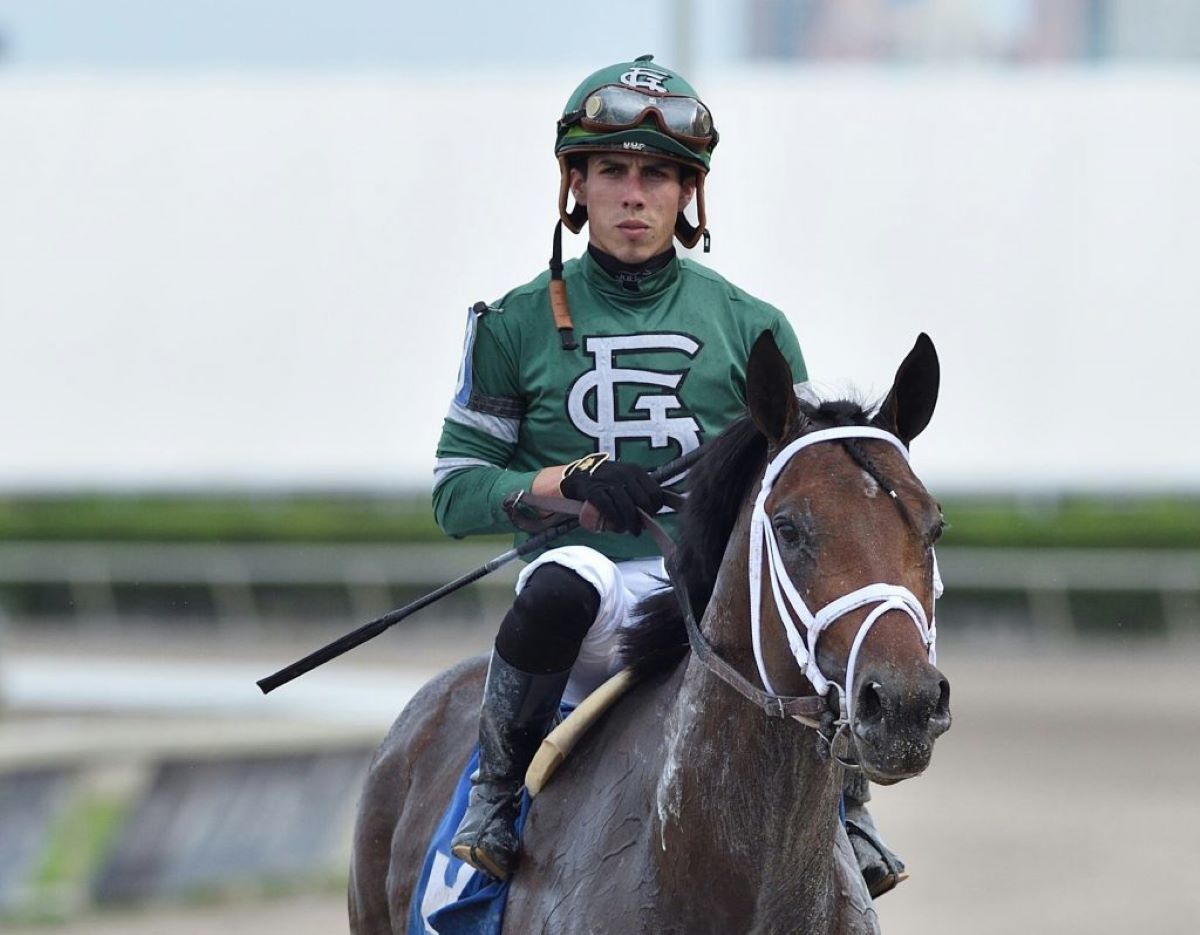 The Daily Racing Form first broke the story. According to the DRF, Gulfstream Park officials defined its probation terms as any future escapades between the two jockeys would produce "fines and/or suspension, and possible expulsion from the grounds."
The incident, caught on video, happened after Ortiz and 1/2 favorite Known Agenda romped to an 11-length victory in the 1 1/8-mile allowance race. Lopez, riding Top Gun Tommy to that distant runner-up finish, immediately called for a foul.
Lopez claimed Ortiz interfered with him at the top of the stretch. The two were side-by-side coming out of the far turn. Then, Top Gun Tommy veered outside, "getting his hind end brushed by the latter (Known Agenda) at the top of the stretch," according to Equibase's race chart notes.
No odds posted when jockeys fight
Both riders weren't off their horses after the race when Lopez called foul. On the video, you can see Ortiz chirping at Lopez, who retreated to a nearby chair off the track.
That's when Ortiz walked over, threw a right, and then a left that both connected. Just like that, this jockeys fight was on. As Lopez threw up his hands, then crouched down to defend himself, Ortiz threw several other punches with varying levels of effectiveness. That's when track personnel broke up the fight.
Meanwhile, stewards waived aside Lopez's foul call, letting the order of finish stand.
Ortiz escaped a suspension that would add suspense to Gulfstream jockey standings currently devoid of it. With 107 wins through Sunday, Ortiz enjoys a 28-race lead over No. 2 rider Luis Saez. The two-time reigning Gulfstream riding champion and three-time reigning Eclipse Award-winning jockey, Ortiz is winning at a 25% clip this season.
Lopez is a distant third, tied with Tyler Gaffalione at 71 victories.