Hurricane Florence may be wreaking havoc on the Week 3 college football schedule, but there's still a strong slate of premier matchups for fans and bettors to look forward to this weekend.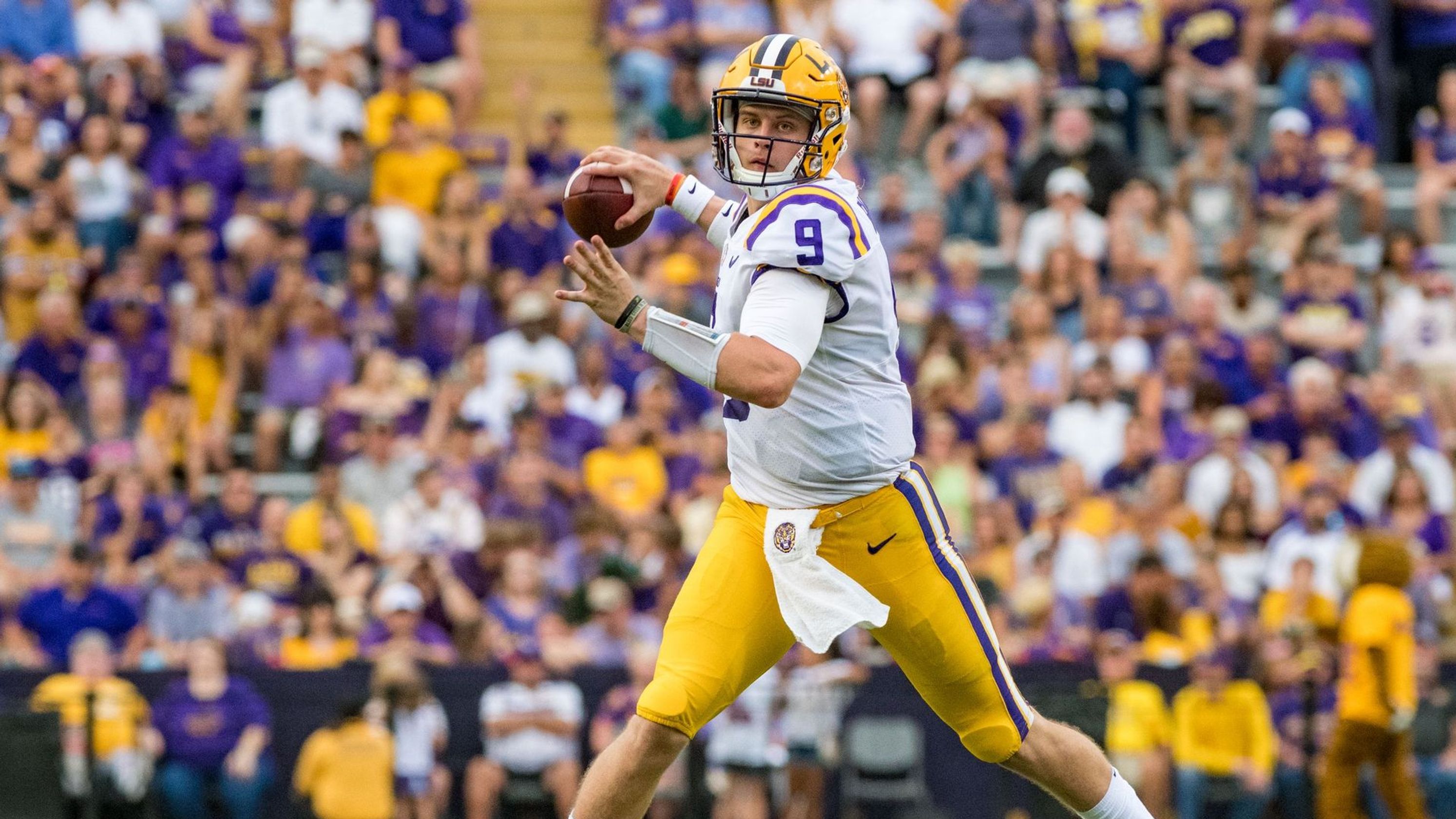 Included on the schedule is a critical SEC matchup between LSU and Auburn, as well a trip to TCU by Ohio State which could have serious playoff implications for the Horned Frogs.
Critical Early Season SEC West Battle
No. 7 Auburn (2-0) will play host to No. 12 LSU (2-0) on Saturday, with the winner gaining an early advantage in the SEC West divisional race.
"Any time LSU and Auburn get together, it's going to be big," Auburn coach Gus Malzahn told reporters. "And then, of course, it's obviously the home opener in the SEC West."
Both teams already have scored important wins over highly-ranked competition, and the two schools likely represent the strongest challengers to Alabama (No. 1, 2-0) in the conference's western division. That means that the loser will have a mountain to climb if they hope to get to the SEC Championship Game.
Bookmakers are giving Auburn a significant advantage. The home team is a 9.5-point favorite at Bovada, and LSU coach Ed Orgeron acknowledges that going on the road will only make his team's job tougher.
"Being a great football team, you have to win on the road," Orgeron told reporters. "We have to go up there and play very good. It's going to be 60 minutes and it's going to be an all-out battle."
Ohio State Upset Could Put TCU in Playoff Picture
One of the most important games of the weekend sees No. 4 Ohio State (2-0) travel to Texas to play No. 15 TCU (2-0). A win for TCU could put the Horned Frogs right into the college football playoff picture. But they are a 13-point underdog to the Buckeyes, who are coming off a resounding 52-3 blowout win over Rutgers last weekend.
Should Ohio State get through this week, they'll have survived their three weeks without head coach Urban Meyer, who was suspended for the start of the season after the school's investigation into how he handled the allegations of domestic abuse concerning a former assistant coach.
While it's still early enough in the season that an undefeated team from a power conference could conceivably lose a game and work their way back into playoff contention, some teams are already in must-win territory each and every week.
No. 10 Washington (1-1) lost their opener at home against Auburn before bouncing back with a comfortable 45-3 win over North Dakota last weekend. Now, the Huskies are on the road for what should be a tough test from a Utah team that has played them close each of the last two years.
Washington comes into the game as a 5.5-point favorite, but Utah coach Kyle Whittingham says it's time for his team to grab a win against their Pac-12 opponents.
"We've got to find a way to get over that hump," Whittingham told reporters.
Other notable games on the menu for Saturday include Texas (-3) hosting No. 17 USC, and Oklahoma (-3) taking on No. 20 Boise State.