Those that had been riding Washington State this season finally saw the Cougars Gravy Station pull into the station, as the team failed to cover the spread for the first time all season. The Cougars, who were 8-0 ATS, were 7.5-point picks over Cal, but could only muster a 19-13 victory on Saturday in Pullman, Wash.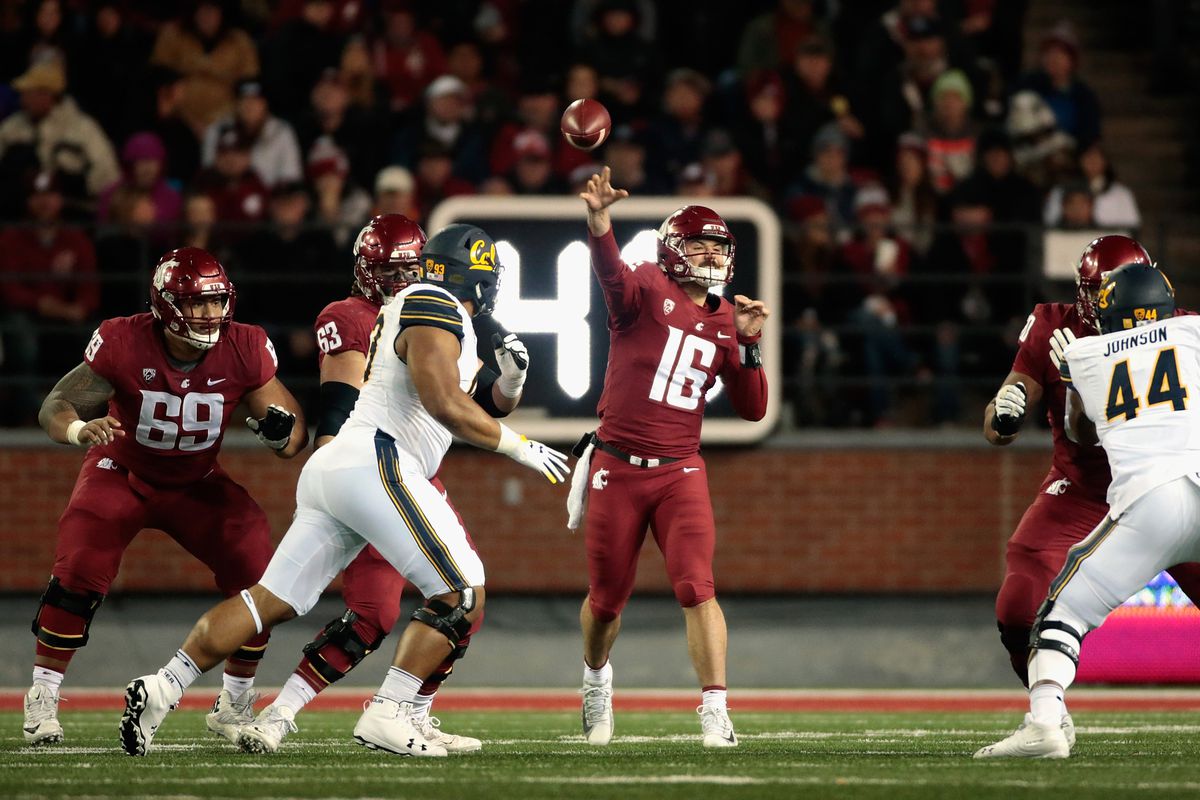 WSU had to scramble to get that to avoid a possible upset. The Golden Bears had just converted a field goal to tie the game at 13, and after a Cougar punt, were driving down the field looking to score. With 7:34 remaining, Cal quarterback threw an interception in the endzone after leading his team to the Cougars 12.
Still WSU, who is ranked No. 8 in the AP Top 25 Poll, failed to make a 30-yard field goal after the interception. They did score two possessions later when Cougar quarterback Gardner Minshew connected with Easop Winston on a 10-yard pass with 32 seconds left. Even though the PAT failed, backers of WSU were already sunk.
"I thought we were spotty to be perfectly honest, but part of that is Cal is a really good team," WSU coach Mike Leach said. "We thought it would be a war, and of course it was."
Alabama Silences Critics
All week before Saturday's SEC showdown between No. 1 Alabama and No. 4 LSU there was talk that the Crimson Tide's week schedule was going to hurt them when they finally played a contemporary. The Tigers had not beaten Alabama in seven years, and Saturday the drought extended to eight.
LSU was a 14.5-underdog, and it turns out they needed double that to cover. The Crimson Tide dominated them from the opening kickoff, winning 29-0. Coach Nick Saban said his team wanted to prove there are no weaknesses.
"Says a lot about their competitive character, but I think they wanted to make a statement all week long in terms of what kind of team we really have," Saban told reporters at his postgame news conference. "They had the opportunity against a very good team, No. 3 in the country, toughest environment in the country. What better opportunity is there to make a statement than the situation we are in?"
Alabama plays three of its next four home games at home, including next Saturday against Mississippi State, where they are 24-point picks. The final game of the season could be another test, when they face No. 6 Georgia.
Top Teams Take Care of Business
Other than LSU, the three teams looking to get into the College Football Playoffs easily handled their opponents. No. 5 Michigan destroyed No. 14 Penn State at home, 42-7. The Wolverines lost its first game against No. 3 Notre Dame, but have rattled off eight consecutive victories. They are 6-2 ATS in that span. All of their wins except a three-pointer to Northwestern, have been by 14 or more points.
Georgia, who will get a crack at Alabama on Dec. 1, downed No. 12 Kentucky, 34-17. The Bulldogs, who at one point were ranked No. 2, were a 9.5-point pick against the Wildcats.
Oklahoma, who sits at No. 7, had the toughest test of the three. They went to Texas Tech as a 14-point pick, and escaped with a 51-46 victory. While the Sooners have been spotty ATS, they have been very reliable on the over, hitting it seven of nine times, with a push and a loss.