The record-setting season of the Vegas Golden Knights reached another mark as the expansion team now has the best record in the NHL. The newest hockey club has 82 points and a 39-15-4 record, besting Tampa Bay's 81 points and 39-17-3 mark.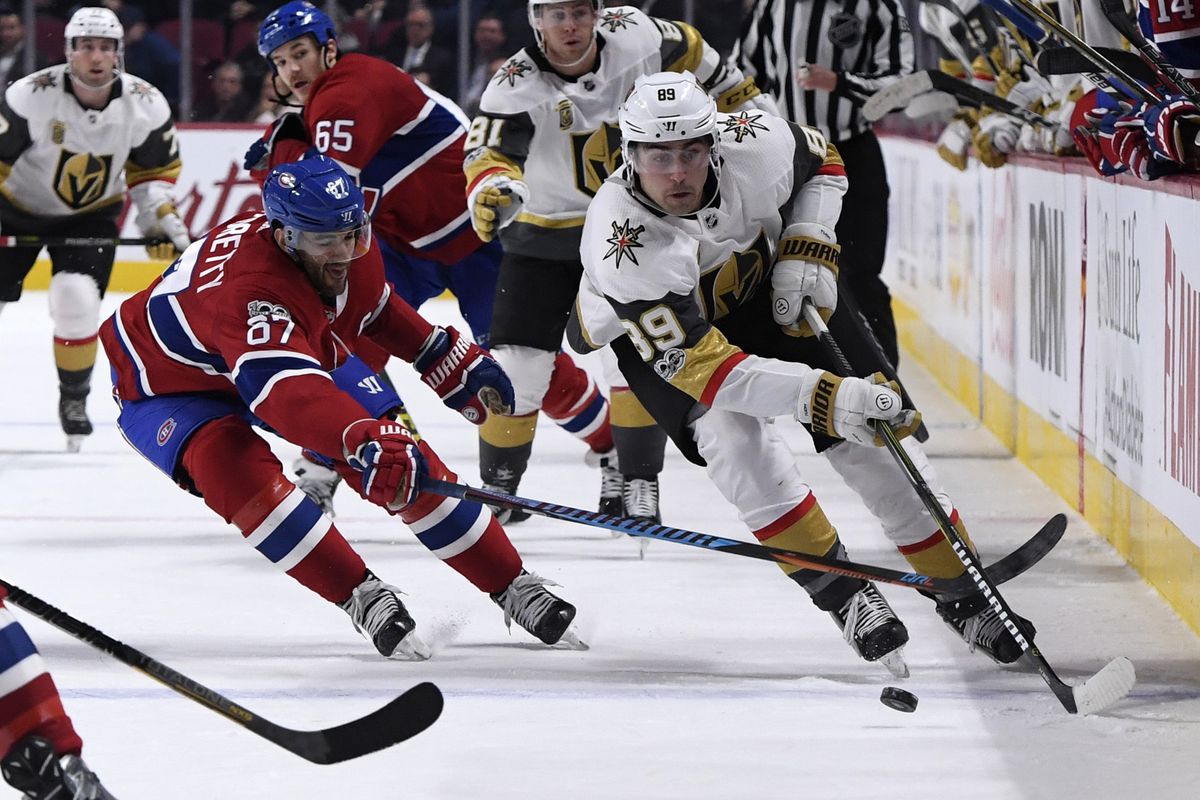 According to Elias Sports Bureau it is the latest into a season a first-year team in the four major sports has had the best record. They also broke a record for most home victories by an expansion team with 22 on Saturday night when they defeated Montreal, 6-3. They previously captured the record for most victories by an expansion team and most points.
"We're working hard, playing hard and taking it one game at a time," Coach Gerard Gallant said after the victory. "I know people get sick of me saying the same thing but we look at the next game and not what we've done in the past."
New Stanley Cup Favorite
In addition to being the best team in hockey they are also the new favorite to win the Stanley Cup. The team began at 200/1 before the season began and Westgate LV SuperBook director Jay Kornegay told the Las Vegas Review Journal they were as high as 500/1.
"We certainly had some fans that came in and placed small wagers on them at 500/1, but there wasn't any significant money on them," he said. "Then the small bets continued to come in and it really snowballed as the season progressed."
The team kept creeping up the betting board going to 100/1 and then to 50/1 and in January they were at 10/1. This week the Westgate moved them to the top spot at 4/1. Tampa Bay was the top pick and is now second at 5/1.
"The Knights started off as the longest shot on the board to win the Stanley Cup," Kornegay told the Review Journal. "No one was betting them. There was no interest, which totally makes sense for an expansion team. Now it's crazy to say they're the favorite to hoist the Cup."
Schedule Advantageous to Golden Knights
The organization hosts Anaheim on Monday, a team they have beaten three times this season already. The are a -165 to win, while the Ducks are +155. They are currently on a three-game winning streak.
The rest of the schedule looks good for them as well. There are 24 games remaining and 13 of them are at home. Of the 11 away games they have six are against teams that probably won't make the playoffs. The other five teams they face they are 5-1 on the season against them.
Former Pittsburgh Penguins goalie has won the Stanley Cup twice and knows what his current team is capable of, but definitely doesn't want to become complacent.
"Right now, we're in good shape," Fleury said. "We are aware where we are, but we can't just sit back. We have to keep chasing those points night after night."