Several former major winners are taking one last chance to prepare for the Masters this weekend as they tee it up at the Valero Texas Open at TPC San Antonio.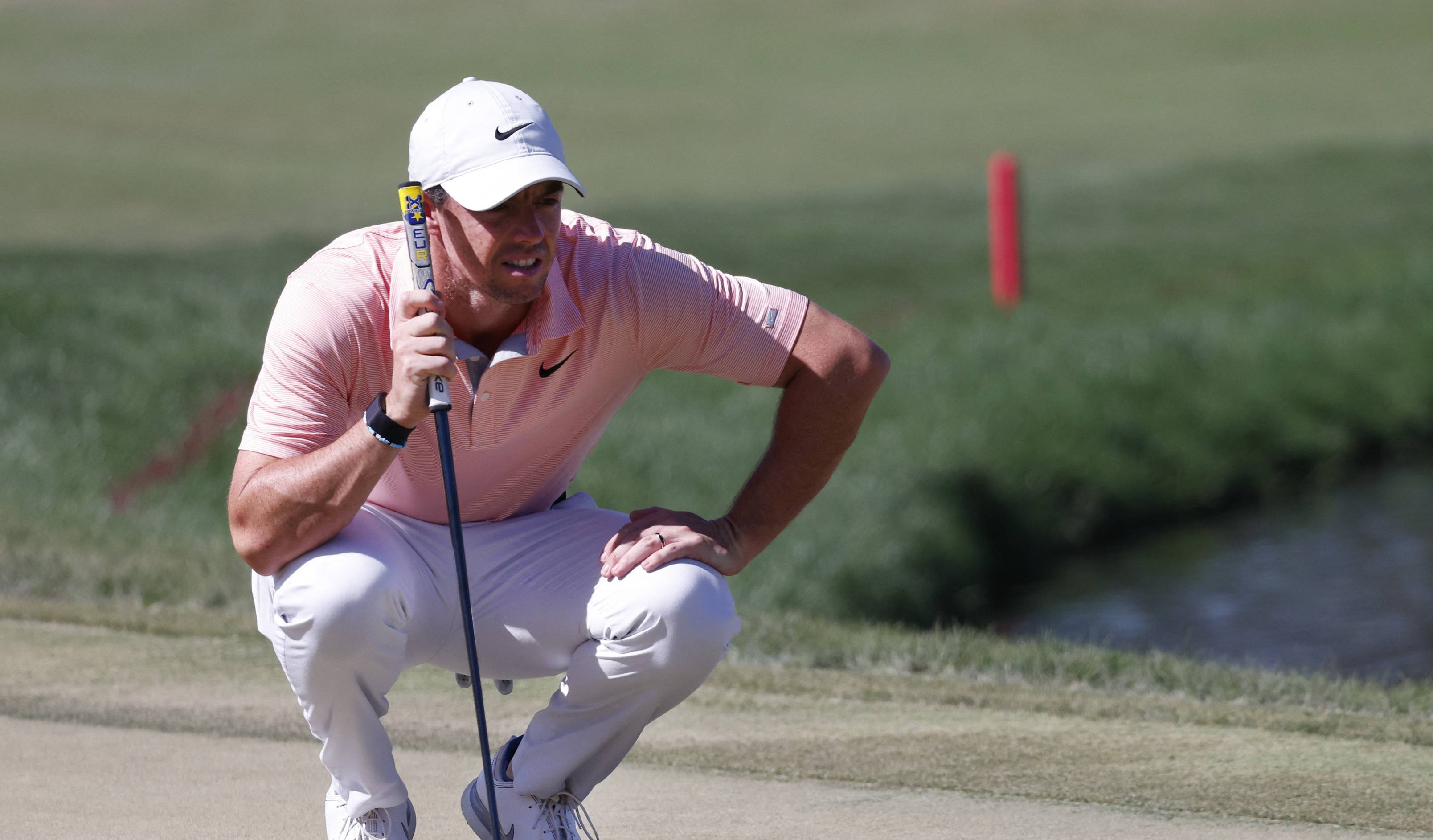 Rory McIlroy leads the field, coming into the Valero Texas Open as the +750 favorite at DraftKings Sportsbook.
Stroke play appeals to McIlroy before Masters
McIlroy has won four major championships throughout his career, though he hasn't picked up a title since 2014. The Masters is the one tournament that's eluded him. McIlroy has never finished better than fourth at Augusta.
This year, McIlroy tried to change things up in his Masters preparation by adding the Valero Texas Open to his schedule. Rather than compete in last week's Match Play event, he signed up for the San Antonio event for the first time since 2013.
"Sometimes being idle at home you can just start to think about things or overthink things or whatever it is. So keeping your mind on something else is a good thing," McIlroy told reporters. "It was more just getting four competitive rounds in. And I wanted to play stroke play as well. I wanted my last competitive start before Augusta to be a stroke play event instead of match play. It's two completely different mindsets, so that was part of the reason, too."
McIlroy actually stopped by Augusta on his way to the Valero Texas Open to check out some of the changes there ahead of the Masters.
"I just wanted to go there and just see that for myself and sort of do a little bit of a scouting trip that I haven't really done in the last couple years," McIlroy said.
Spieth defends Valero Texas Open title
McIlroy isn't the only leading player at the Valero Texas Open this weekend. Jordan Spieth (+1400) comes in as the joint second choice alongside Hideki Matsuyama after winning the tournament last year. Spieth broke a nearly four-year drought by winning in San Antonio last year. He has since moved back into the top 20 on the Official World Golf Ranking and credits the event with helping improve his mindset.
"I don't think about the first however many times I've played this place; last year is really what comes to mind," Spieth told reporters. "It was just a really cool week because it was just a monkey off the back. Less about what I put on myself and more about just having to answer the questions and I just kind of got annoyed with that, because I was playing really well and the difference in finishing third or fourth sometimes is simply a bad wind gust or a couple putts that you did nothing wrong on."
While McIlroy, Spieth, and Matsuyama are the clear favorites, there are other names to watch at the Valero Texas Open. Bryson DeChambeau (+2800), Corey Conners (+1800), and Tony Finau (+4000) are among the notable names getting one last tournament in before the Masters next weekend.