Friday's Pac-12 Conference Championship game features one team that was expected to be in Santa Clara, and another that was a bit of a surprise. While Washington is returning to the regular-season ending title contest for the second time in three years, Utah is making its first appearance since joining the conference in 2011.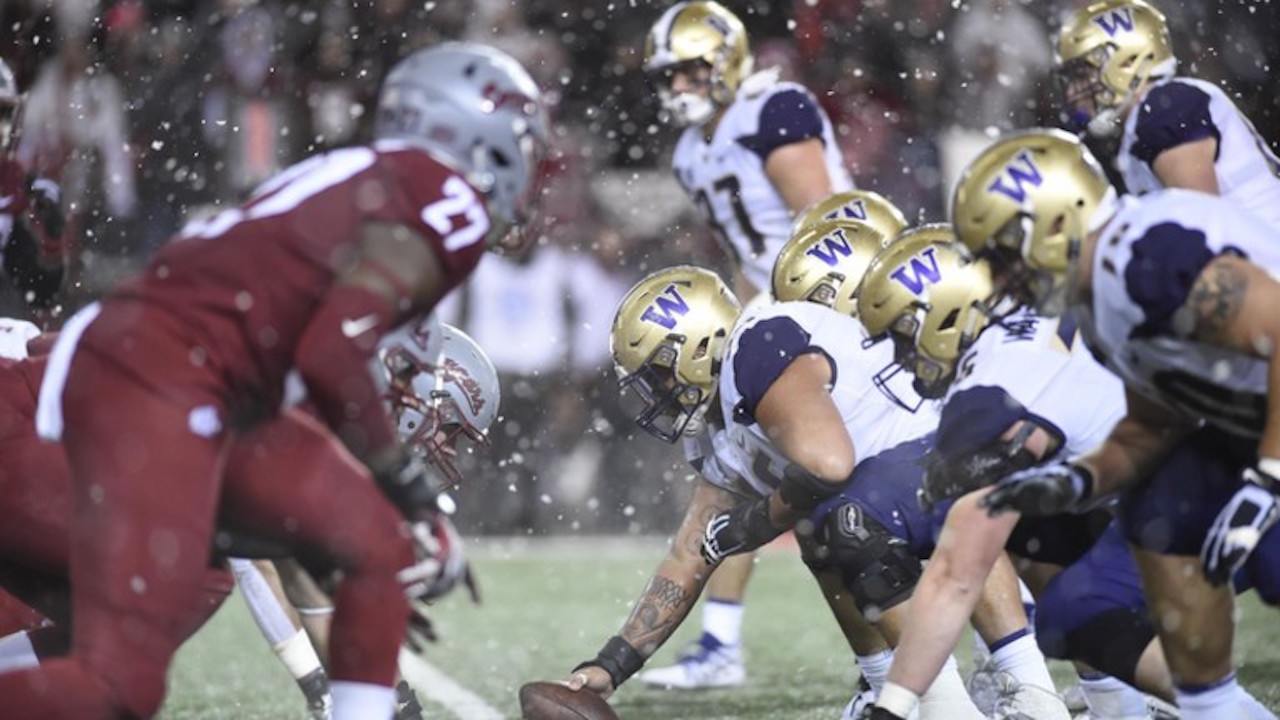 The Huskies opened as 5-point favorites, most of that line based on the previous meeting between the two in September. Washington was a 4-point pick in that game, and won easily in Utah, 21-7.
Utes coach Kyle Whittingham said both teams are different from nearly three months ago.
"It was the very first game of the Pac-12 season," Whittingham said. "A lot has changed since then – teams have developed and evolved. I'd say that game doesn't have any bearing on the Pac-12 title game."
High Hopes for Washington
When the season began, Washington was not only expected to be the top team in the Pac-12 Conference, they were mentioned as a program that could challenge to get in the College Football Playoff. The Huskies were ranked No. 6 in the AP Top 25 preseason poll, and opened the season against No. 9 Auburn. The Tigers gave Washington a reality check, defeating them, 21-16.
The loss nearly knocked them out of the top 10, but the Huskies rallied to win their next five games, including Utah. Washington coach Chris Petersen said he has seen significant improvement since the Utah victory.
"I just think there has been steady, slow improvement across the board. I don't know if it's any one thing," Petersen said. "I don't think you get to a championship game staying the same."
Utah Surprises Foes
Whittingham's team was not expected to surpass USC for the Pac-12 South, and were not in the top 25. In the beginning of the season, Utah did nothing to change people's opinion.
After losing to Washington, they dropped their very next game to Washington State. With the Trojans floundering in the conference, the Utes still had a chance, despite an 0-2 conference record. Whittingham credited his veteran players for preventing the team from getting discouraged.
"Senior leadership is the biggest reason why Utah will be playing in Santa Clara on Friday, Whittingham said. "If you were to pinpoint one area…it's the way our seniors operated. Incredible quality with that group, and the leadership that they've displayed all season long has been incredible."
Now this program that wasn't part of the conference eight years ago now is playing for a berth in the Rose Bowl.
"It's been an exciting journey," Whittingham said. "As I've said many times in the past, when we joined the Pac-12 it was like I got a new job. Everything was different. The bar was raised in virtually every area and it was a great challenge. Coming from a Group of 5 (conference) to a Power 5 is a huge undertaking. I think bigger than most people realize."