The Utah Jazz traded Joe Ingles to the Portland Trail Blazers for Nickeil Alexander-Walker in a three-team trade that also includes the San Antonio Spurs. The Spurs send Jauncho Hernangomez to the Jazz and get back Tomas Satoransky from the Trail Blazers and a second-round draft pick from the Jazz.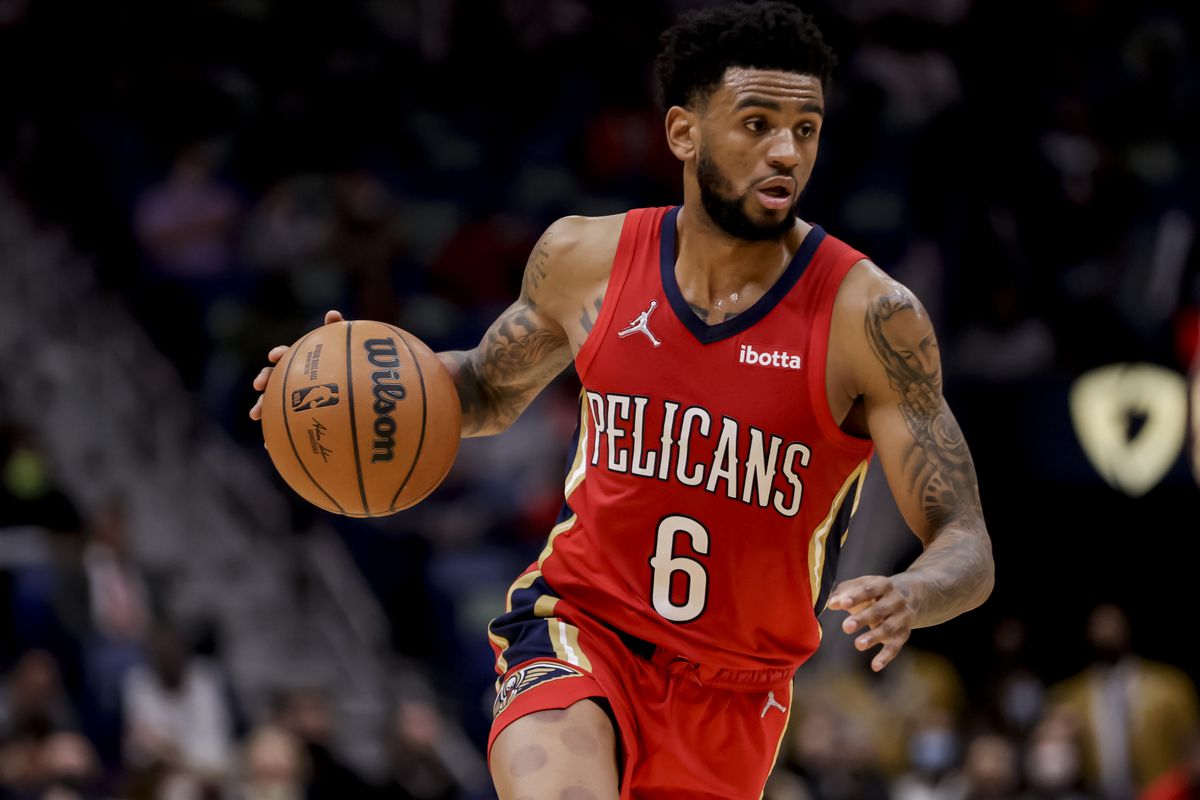 The Trail Blazers acquired Alexander-Walker and Satoransky from the New Orleans Pelicans in a trade for CJ McCollum. Neither player suited up with the Blazers before the team shipped them out to another squad in the Ingles trade.
NBA TRADE: Trail Blazers, Jazz, Spurs
| | | |
| --- | --- | --- |
| PORTLAND GETS | UTAH GETS | SAN ANTONIO GETS |
| Joe Infles | Nickeil Alexander-Walker | Tomas Satoransky |
| Elijah Hughes | Juancho Hernangomez | 2027 2nd Round Draft Pick |
| 2022 2nd Round Draft Pick | | |
---
When Ingles blew out his knee a couple of weeks ago, the popular player from Australia also knew that it meant his time in Salt Lake City could also come to an end in a trade. At the least, temporarily. His contract expires at the end of the season, which is one of the reasons why the Trail Blazers acquired him. Ingles indicated he intends to return to the Jazz in the future.
By moving Ingles in a trade, the Jazz will save roughly $11 million in luxury tax implications.
Traded Twice Club
The NBA can be a brutal business, but it's even tough for players like Alexander-Walker. He was involved in two transactions in less than 24 hours. The upside is that he doesn't have to play for a team that's tanking or in the middle of a rebuild. The Jazz are in the middle of the pack in the Western Conference playoff seedings and could use a shooting guard to replace Ingles.
Alexander-Walker averaged 12.8 points, 3.3 rebounds, and 2.8 assists per game off the bench for the Pelicans this season. He was originally selected with the #17 pick out of Virginia Tech in the 2019 NBA Draft. He shot 43% from 3-point range his first two seasons, but struggled with a 31% clip this season.
Satoransky, is just one of two players in the NBA from the Czech Republic, was also dealt twice this week. He averaged just 2.8 ppg and was buried deep on the bench in New Orleans and barely cracked the rotation. A couple of seasons ago with the Chicago Bulls, he averaged 9.9 ppg as a starter and shot 39.5% from 3-point range. Gregg Popovich loves European players, so Satoransky could thrive with the Spurs.
Hernangomez is originally from Spain. The backup forward had yet to find footing with four different teams, but perhaps he can get some playing time with the Jazz. He was also traded twice this year and was involved in a deal back in January with the Denver Nuggets.