Just when you thought the Los Angeles Clippers were dead in the water without Kawhi Leonard, they surprised everyone, including the Utah Jazz. The Clippers now have a chance to close out this series in Game 6 on their home court at Staples Center in downtown Los Angeles after Paul George led them to victory in Game 5 to take a 3-2 lead against the Jazz.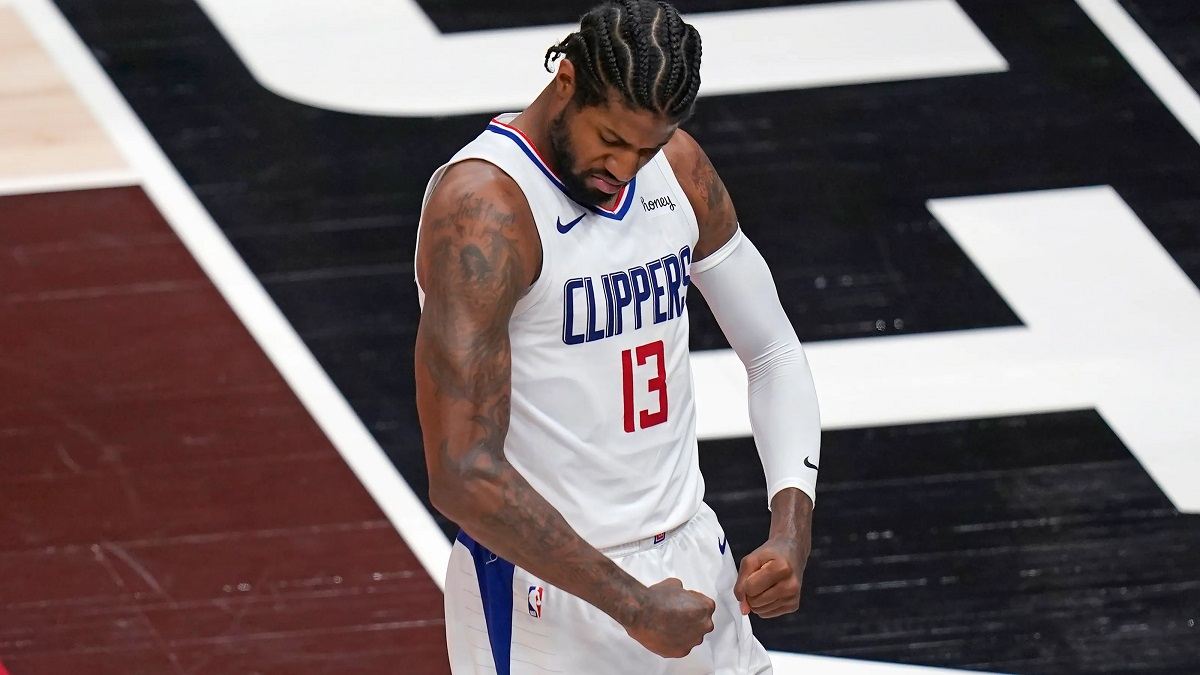 The Jazz head to Hollywood on Friday evening and face an elimination game on the road. If the Jazz stave off a bust out in Game 6, then the series returns to Salt Lake City for Game 7 on Sunday night.
---
Game 6: #1 Utah Jazz (2-3) at #4 LA Clippers (3-2)
Tip-off: 7 pm PT
Location: Staples Center, LA
Point Spread: Jazz -1.5
Money Line: 220.5 o/u
Money Line: LAC +110 / UTAH -120
Series Line: LAC -167 / UTAH +137
---
Donovan Mitchell, who's been slowed down by a sprained ankle for the past two games, will play in Game 6 for the Jazz. Mike Conley, who missed the entire series with a hamstring injury, will be a game-time decision.
The Clippers confirmed that Kawhi is out for Game 6 with a knee injury.
Betting Game 6: Clippers and Jazz
The Clippers opened as +2 home dogs in Game 6, but the morning line is +1.5. They covered in the last three games and hold a 3-1-1 ATS record this series. The Jazz are underdogs to win this series at +137 odds, compared to the Clippers at -167 odds to finally advance to their first trip to the Western Conference finals.
The Jazz were +350 odds, but are now +600 odds to win the 2021 NBA Championship, according to an update by the Mirage Sports Book in Las Vegas. The Clippers are +1000 odds to win the title and end their Clippers Curse.
No Kawhi, no problem
The Clippers were 17-14 this season without Kawhi, but that was during the regular season. The postseason is a different beast and the Clippers didn't skip a beat without Kawhi. An MRI revealed an ACL strain, and he's out for Game 6 as well. His status for the remainder of the series and postseason is unknown.
Paul George saved his best performance for when the Clippers needed him the most. In Game 5, George led all scorers with 37 points. He also added 16 rebounds and five assists during an inspiring performance.
"It was no secret," said George. "I knew I had to be big."
Marcus Morris added 25 points on 3-for-4 shooting from 3-point range. Reggie Jackson added 22 points. "We're just a team that never goes away," said Terance Mann, who filled in for Kawhi with 13 points.
Trey-sad Jazz
The Jazz are a team that doesn't necessarily live and die by the 3-point shot, but their misses in Game 5 definitely bit them in the behind. The trigger-happy Jazz unleashed a blitzkrieg of long-range bombs with 54 three-point attempts. They set a franchise mark with 10 made 3-pointers in the first quarter. They connected on only 10 more for the rest of the game, for 20 total and a 37% success rate.
Bojan Bogdanovic jacked up 17 treys, while Mitchell hoisted 14 shots from beyond the arc. Jordan Clarkson and Royce O'Neal combined for 17 additional 3-point shots. Bogdanovic carried the Jazz in Game 5 with 32 points, including nine made 3-pointers.
The Clippers held Mitchell to 21 points, which was his lowest output this series and in the entire playoffs. Spida averages 34 ppg this series, but the sore ankle definitely slowed him down in Game 5.
"This series is not over," said Mitchell. "We got a lot of life left to give, a lot of juice to give. Go out there and play with a level of desperation that we'd never played with before."
"We know that we're going to need a better collective effort," said Rudy Gobert.
The Jazz listed Conley as out for Game 6 with a hamstring injury, but his status could change by tip-off on Friday evening.
Check out OG's extensive coverage of the 2021 NBA Playoffs.