Officials conducting the investigation into any wrongdoing by Ohio State football coach Urban Meyer regarding his handling of alleged domestic violence by a former assistant coach said it should take two weeks to conclude.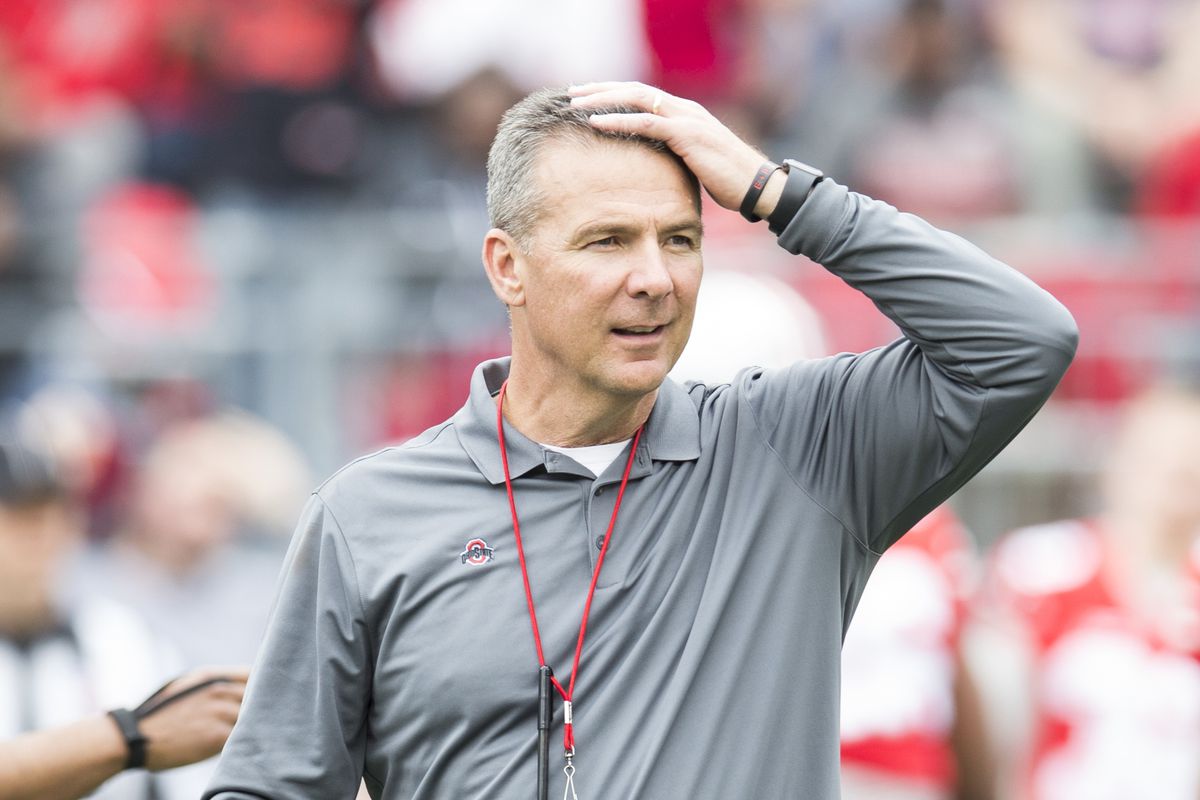 Meyer was placed on paid administrative leave after domestic violence allegations emerged against former coach Zach Smith, whose ex-wife, Courtney, claimed he physical abused her in 2015 and reported as much to several people close to Meyer, including his wife.
The university has assembled a panel to independently examine the charges and to assess Meyer's responsibility. The group includes three members of the Ohio State Board of Trustees, two former US attorneys, and former Ohio House Speaker Jo Ann Davidson, who is serving as chair.
"Ohio State is committed to a thorough and complete investigation," Davidson said in the statement. "We look forward to sharing the results of this investigation and any action the university may take."
Last week they put together an investigative unit that included Mary Jo White, who served as chair of the US Securities and Exchange Commission from 2013-2017. White served on the NFL's expert advisory panel on domestic violence in 2017 to review allegations against Ezekiel Elliot, who ultimately served a six-game suspension.
Meyer Runs Offense in Defense
Meyer, 54, the second-highest paid college coach in the country, issued a statement on Friday to clarify seeming contradictions with what he said at Big 10 Media Day on July 24, when he denied having any knowledge of the incident before firing Smith on July 23.
"I got a text late last night something happened in 2015," Meyer said in the Media Day press conference. "And there was nothing. Once again, there's nothing—once again, I don't know who creates a story like that."
Then Meyer did a narrative 180 on Friday, claiming on Twitter that he reported the incident to athletic director Gene Smith in 2015.
"I have always followed proper reporting protocols and procedures when I have learned of an incident involving a student-athlete, coach or member of our staff by elevating the issues to the proper channels." Meyer wrote. "And, I did so regarding the Zach Smith incident in 2015."
Ohio State Back on Betting Boards
With the prospect of Meyer not being at the Buckeyes' helm for the 2018 season, Las Vegas sportsbooks scrambled to take down Ohio State betting lines, with so much uncertainty creating untenable risk with odds on the team's likelihood to make the college football playoffs and the over/under for season wins.
Slowly, these wagers have started to reappear at places such as the Westgate Las Vegas SuperBook and the South Point.
MyBookie has a line of his getting fired before the season begins at -200 yes and +160 no. Odds that he'll resign are -150 yes and +120 no. BetDSI has a line that he will be coach on Sept. 1 at -220 for no, and +180 for yes.
Football practice began on Friday and was run by offensive coordinator Ryan Day, who has been named acting head coach. Ironically he is the third choice to be the coach of the Buckeyes in 2019.
BetOnline believes if Meyer can survive the scandal, then he'll remain coach. They have him as the +250 favorite to keep his job, followed by Iowa State head coach Matt Campbell at +450. Day is at +500.
One line that has moved significantly is OSU's opening game against Oregon State. The Buckeyes were the overwhelming favorite, giving away 39 points when the game odds opened. That line has moved to 35.5 points.