Ohio State football coach Urban Meyer announced on Monday that he would be retiring from coaching after leading the Buckeyes against Washington in the Rose Bowl on Jan. 1.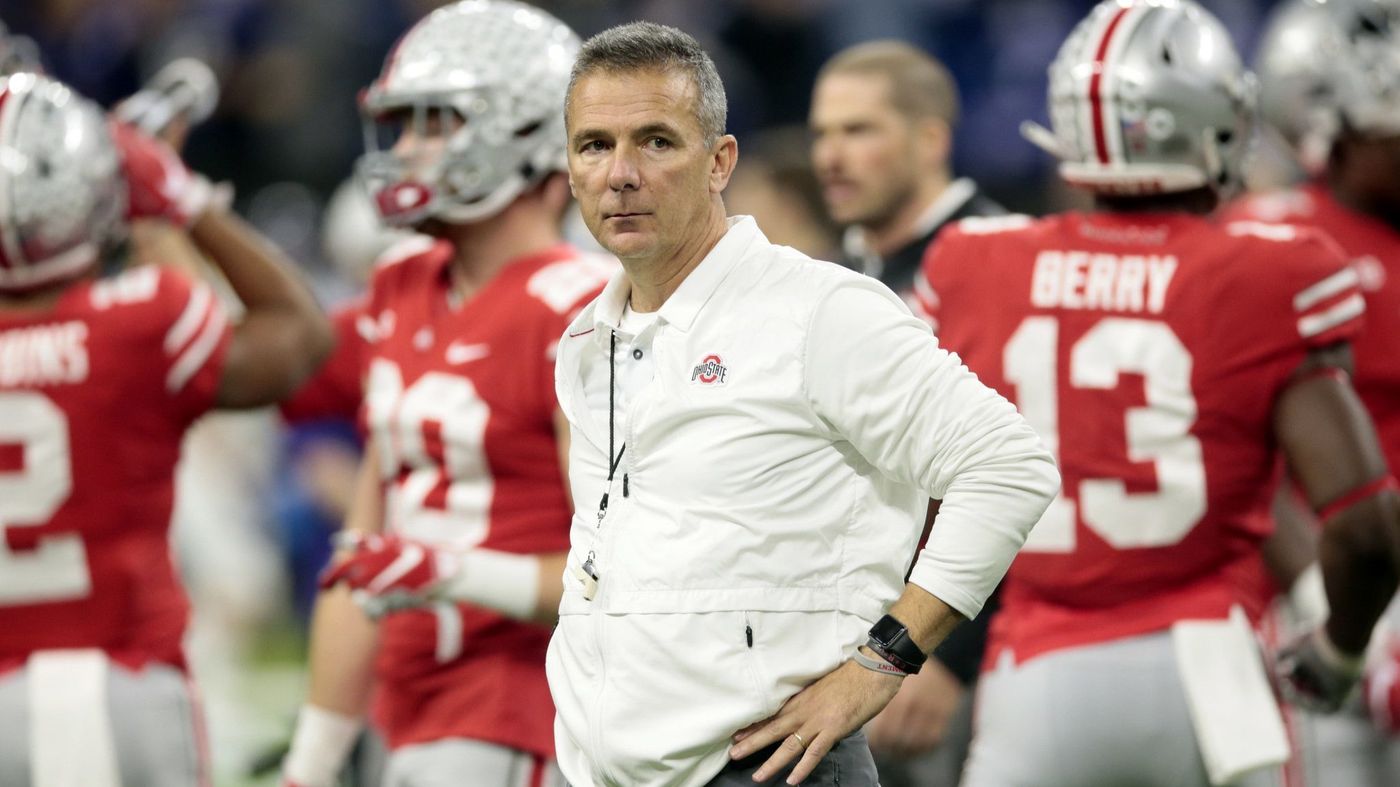 In making the decision, Meyer cited health issues, the suspension he faced at the start of the 2018 season, and the strength of Ohio State's football program as reasons that it was time for him to retire.
Health Issues, Suspension Play Roles in Decision
Meyer has long dealt with health problems during his three decades as a college football coach. He twice left the sport for short periods of time while coaching Florida, first in 2009 due to chest pains. In October, the 54-year-old coach revealed that he had undergone surgery in 2014 on a cyst in his brain, but has continued to suffer sometimes very painful headaches since then, even collapsing on the sideline during the team's game against Indiana this season.
But many observers will inevitably connect this retirement to Meyer's recent suspension. Meyer was forced to sit out the first three games of this season by Ohio State after an investigation found that he had mishandled domestic violence allegations against assistant coach Zach Smith in previous seasons.
While Meyer didn't cite that scandal as his main reason for leaving his post, he did acknowledge that it played a contributing role, and said that it might impact his legacy as a coach, something that matters to him.
"I can lie to you and say that's not important to me," Meyer told reporters. "For any human being, that's important to you. And people have their opinions."
Meyer has been extremely successful as a head coach, particularly at Ohio State. He has compiled an 82-9 record over seven seasons with the school, winning the 2014 national championship and three Big Ten titles. Overall, he has a 186-32 record as a head coach, and won two other national championships while at Florida in 2006 and 2008. He also holds the record for the most wins for a coach in their first 17 seasons at major college football programs with 186, ahead of Bob Stoops, who won 179..
Day Will Take Over Buckeyes Next Season
While it would be difficult for anyone to follow that track record, Ohio State officials believe the team will be in good hands. Meyer named offensive coordinator Ryan Day as his successor, calling him "an elite coach." Day coached the team to three wins during Meyer's suspension earlier this season.
Ohio State athletic director Gene Smith said he was confident Day could take over the program without missing a beat, even if he didn't go through the traditional interview process for the post.
"He had a chance to audition in a different way," Smith told reporters. "Having someone to be able to continue the stability of consistency that we have was important. I did not feel we needed to conduct a public national search."
Ohio State is favored to beat Washington in the Rose Bowl, with the Westgate Las Vegas SuperBook listing the Buckeyes as a 6.5-point favorite in the traditional rivalry game between the Big Ten and Pac-12 conference champions.