Alabama football has had no problem winning its first three games, but they have a huge issue with covering the spread. The Crimson Tide is now 1-2 ATS after Week 3 of the College Football Season.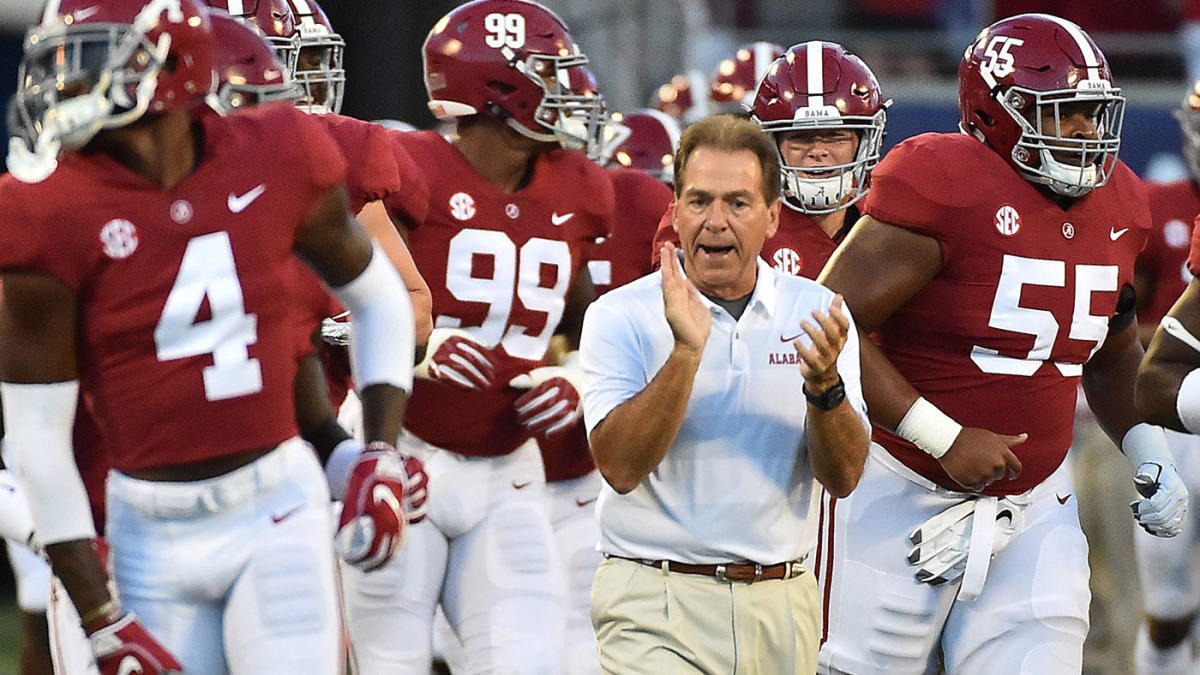 This is vastly different from the University of Alabama football's performance ATS last season. The Crimson Tide was 3-0 in their first three games, and it wasn't close. They covered by 14 against Louisville, 14 against Arkansas State, and 33 at Mississippi.
This year, though, they have struggled with the line. They barely covered against Duke as 35-point favorites, winning 42-3. They were 55-point picks against New Mexico State, but allowed the Aggies to score the game's final 10 points. The Crimson Tide won, 62-10, but failed to cover by three points.
In the South Carolina game, the University of Alabama defense allowed the most points it has all year in the team's 47-23 victory. The Crimson Tide was favored by 26.5, and failed to cover by 2.5 points.
"The defense has to get off the field," Alabama Coach Nick Saban said. "We had opportunities to get off the field on third down, and had way too many penalties in the game. We stopped ourselves with penalties and helped them with penalties on defense."
Michigan 0-2 Against the Spread
Another top 10 team that has been even worse ATS is Michigan. The Wolverines are 0-2, and could go 0-3 when they face Wisconsin this Saturday.
In Michigan's season opener they were a 34-point pick against Middle Tennessee, and won 40-21, failing to cover by 15. The next week they were favored by 22.5 to Army, and almost lost outright, needing overtime to win, 24-21.
After a bye week they travel to Wisconsin to face the Badgers and Michigan is 3-point underdogs. Expect that number to move in Wisconsin's favor as the week progresses.
The last time the two teams met in Camp Randall Stadium was 2017 and the Wolverines were 6.5-point underdogs. They failed to cover, losing 24-10.
Go with Central Florida
One team that has been killing the spread is the University of Central Florida. The Knights are 3-0 ATS, and have won all three handily.
The first game UCF was a 44-point pick over Florida A&M, and won 62-0. The following week the Knights were 13.5 points against Florida Atlantic, and won 48-14.
On Saturday, UCF was favored by 10 against Stanford, and defeated the Cardinal, 45-27. UCF quarterback Dillon Gabriel said the team is playing better than people are giving them credit for.
"We just did our job," Gabriel said. "That is the main thing. We stayed together as a unit, and everyone believed in each other, so it worked out."
Bad Beat of the Week
Alabama had a chance to make their ATS record 2-1, but a late touchdown to South Carolina ruined that. The Gamecocks, who were a 26.5-point underdog, had the ball down 47-16 with 2:04 remaining at their own 24. South Carolina marched to the Crimson Tide 23, but were facing a fourth and four. QB Ryan Hilinski threw an incomplete pass, but Alabama was flagged for roughing the passer. The ball moved to the 11, and Hilinski found Kyle Markway for the score with 11 seconds left to ruin Bama backers.