North Carolina may have been the first school to suspend student-athletes over the sale of player-exclusive shoes, but they're warning other schools that selling team footwear and other athletic gear might not be a uniquely Tar Heel problem.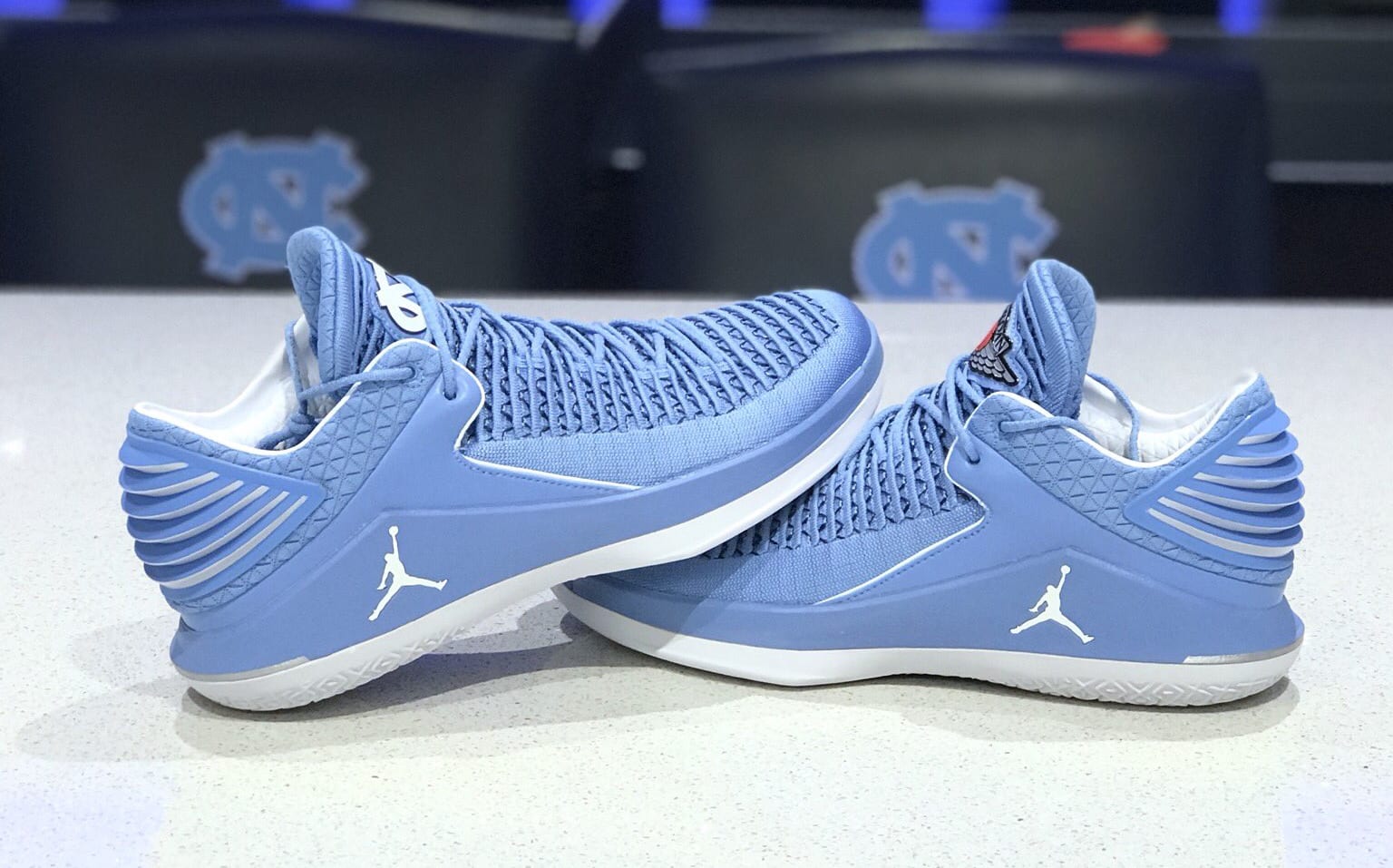 According to ESPN sources, UNC has contacted at least three other schools after a retailer that sold equipment from North Carolina players said that it had also bought shoes from Michigan, Marquette, and California universities.
Player Exclusive Shoes Fetch Big Bucks
According to ESPN, officials from all three schools acknowledged that they had been contacted by North Carolina and that they are in the process of investigating the situation.
The report follows the decision by UNC offcials to suspend 13 football players for their role in selling team-exclusive Air Jordans. That sale constituted a secondary NCAA violation, and players were suspended for between one and four games for their various roles in the scheme.
The ESPN report cited prices from the StockX shoe exchange website to show just how much some of these shoes could be going for on the open market. Michigan led the way in both number of sales and average price, with 23 pairs exclusive to the school going for an average of $4,671.
However, Michigan officials have made a point of saying that the availability of these exclusive shoes doesn't mean that players necessarily sold them. Some celebrities and executives also receive pairs, and some pairs are donated to charity. In addition, players could sell the shoes after they are no longer eligible to play for the school, which would not be an NCAA violation.
Schools Take Steps to Prevent Sales
Michigan also takes steps to make it hard to sell player shoes anonymously. Every pair is marked with the number of the player who received them, and the players do not get the boxes the shoes come in.
Michigan football coach Jim Harbaugh told reporters on Monday that he doesn't anticipate any suspensions for players selling shoes this season.
"There were a couple shoes that were reported to be out there, we've gone through everybody that's currently on the roster and they've accounted for those pairs of shoes," Harbaugh told reporters. "The latest I saw was a No. 52. There's nobody currently on the roster that had that number last year."
The stories of player exclusive gear finding its way to the secondary market has forced universities across the country to reemphasize the NCAA compliance standards to their players. And while both Michigan and UNC wear Jordan Brand shoes that are particularly sought after by collectors, other schools are on the lookout as well.
"You don't have to be a Jordan school to be alerted," University of Kansas associate athletic director Jim Marchiony told reporters. "We all learn from each other's experiences, both positive and negative. So when something like this happens, believe me, it spurs discussion on every campus."