Nonplussed by the British Government's announcement that live sports won't resume until June 1, at the earliest, the British Horseracing Authority released a tentative schedule of major races that gets matters going in a hurry. The UK racing schedule opens with the first two Classics – the 2,000 Guineas and 1,000 Guineas – running at Newmarket on June 6 and 7, respectively.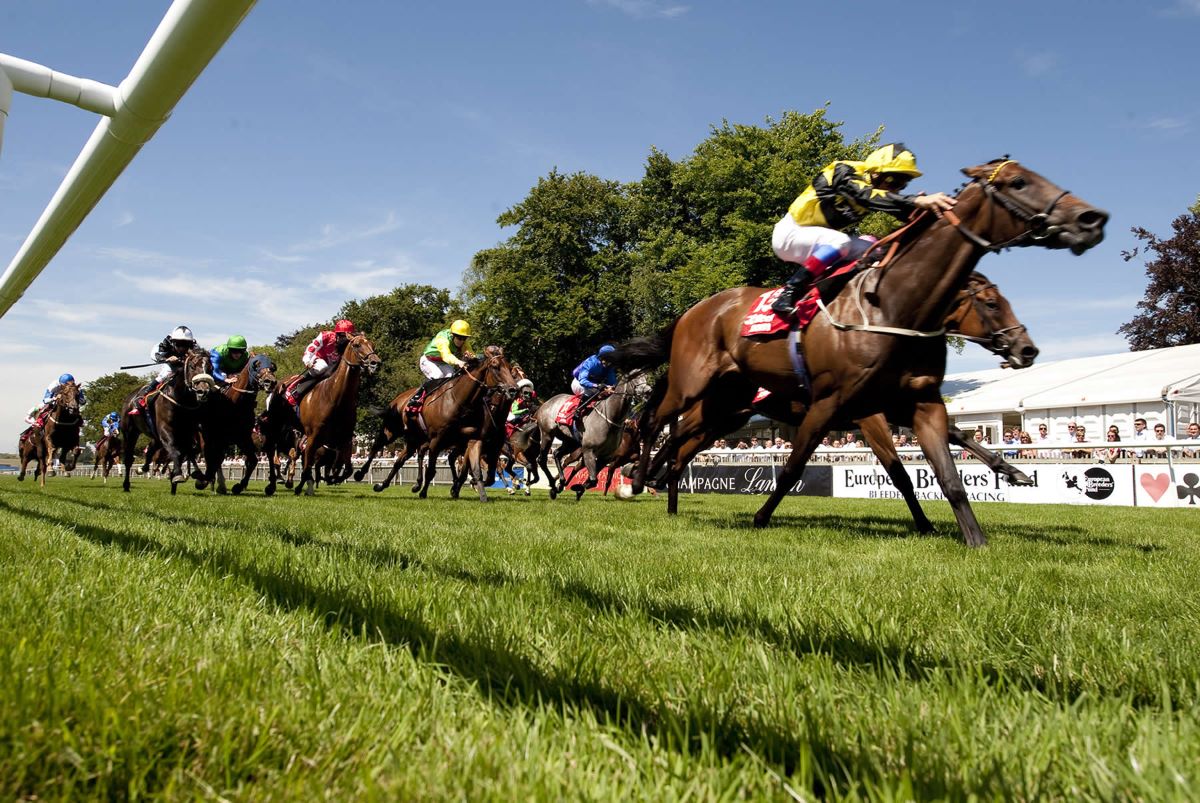 They will run without prep races, which the BHA hoped to stage in late May. Instead, the Guineas will highlight a busy first weekend of racing — all without fans.
If officials thought about easing all involved parties into the first weekend of figuring out how to handle racing without fans, social distancing protocols, and intense sanitary restrictions, they apparently disabused themselves of the notion. Aside from the Guineas, the first weekend includes the Brigadier Gerard Stakes, the Coronation Stakes, the Lingfield Oaks, and the Derby Trial – all on Friday, June 5.
The following day, you have the 2,000 Guineas and the Sagaro Stakes, a Gold Cup prep. On Sunday, June 7, there's the 1,000 Guineas and the Pretty Polly, an Oaks prep.
Speaking of which, the Epsom Derby and Epsom Oaks run July 4. Approval for this came after local authorities vowed to restrict public access to racecourse property for 24 hours prior to the races. That's followed one day later by the Eclipse, which is now open to 4-year-olds and up.
Royal Ascot Monarch-Less for the First Time Since 1951
The schedule also keeps Royal Ascot in its originally scheduled slot of June 16-20, albeit with a few tweaks. One of those will be the absence of Queen Elizabeth II, who will miss the Royal Ascot meet for the first time in her 68-year reign. The 94-year-old sovereign and noted horse lover will sit this one out due to her susceptibility to the coronavirus.
She won't be the only royal missing. Also missing from Royal Ascot will be the royal procession, along with the morning suits, pomp, and pageantry the meet is famous for. The BHA said in a statement there will be some changes to the order of races. But with those changes come invitations to international runners that, under other circumstances, would normally be withheld.
Not that anyone, primarily bettors, is complaining. Horseracing will likely be the first sport resuming in the UK, and Royal Ascot typically brings in between £1 million and £2 million via the betting Levy. That's money generated by off-track betting returned to the sport.
Schedule is Subject to Change
All parties, from bettors to owners, to racetrack officials understand the proposed schedule isn't definite. The BHA still needs government approval to resume racing after June 1, and plans to release further dates later this month.
"The exact timetable for the resumption of racing will remain subject to agreement from the government and an assessment by public health officials of the risks posed by the virus at that time," the BHA said in a statement. "Any changes to the timetable are likely to have an impact on the programme for Pattern and Listed races."