With some European countries already reopening racetracks across the Continent, British government officials announced Monday that tracks in the UK won't reopen until June 1, at the earliest.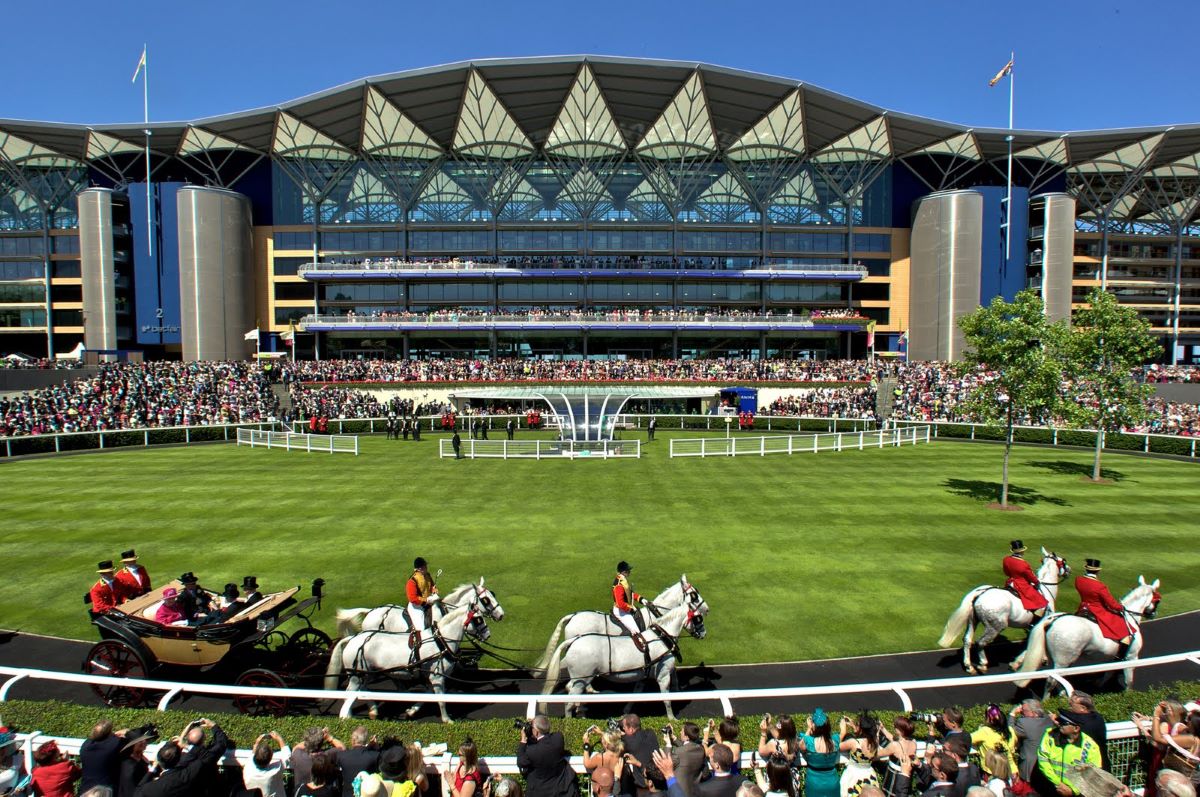 The announcement curbing British racing came after a Sunday night speech by Prime Minister Boris Johnson outlining plans to reopen the UK. The plan's blueprint comes via a government-published 50-page manual entitled "Our Plan to Rebuild: The UK Government's COVID-19 Strategy." The document laid out a three-stage plan for relaxing the COVID-19 lockdown.
Reopening racetracks falls under stage two, defined as "permitting cultural and sporting events to take place behind closed doors for broadcast, while avoiding the risk of large-scale social contact."
Translation: no sports may resume until June 1 – not even behind closed doors. And that remains contingent on medical efforts controlling the virus' spread. The June 1 date is the best-case scenario guidance and is far from concrete.
France, Germany Get Jump on UK Racetracks
UK racetracks hoped to open their gates to spectator-free racing on May 15. Last week, Germany reopened its racetracks. France followed suit with three racetracks reopening on Monday, albeit with some last-minute drama inside French President Emmanuel Macron's government.
The British Horseracing Authority (BHA) published a "best-case scenario plan" earlier this month. That document outlined a blueprint for running major stakes races in mid and late-May as preps for the 1,000 and 2,000 Guineas the first weekend in June. Those two Classics would run spectator-free.
UK Racing Officials Determining Next Steps
The BHA said in a statement that it will meet this evening to discuss Johnson's Sunday night speech on reopening the country and how racing fits into the scheme. In anticipation, the BHA last week issued a statement from its Resumption of Racing Group outlining the organization's next steps, which include the aforementioned best-case scenario for races.
"We are continuing to have positive conversations with government, including public health officials. However, the reality is that the industry will need to understand more about the UK Government's approach for the return of sport, and the operational implications of any continuing restrictions – and equally the plans from the devolved administrations in Scotland and Wales – before we can provide a clear date for resumption."
Industry leaders are meeting to discuss the available information and will issue an initial response later today.

The BHA is continuing to liaise with Government regarding yesterday's address, and we expect further guidance this afternoon and tomorrow.

— BHA Press Office (@BHAPressOffice) May 11, 2020
The group tweeted Monday morning that "the BHA is continuing to liaise with Government regarding yesterday's address, and we expect further guidance this afternoon and tomorrow."
The UK ended racing on March 17 when the government closed the gates at Taunton and Wetherby, the last two tracks conducting live racing. This came less than a week after the Cheltenham Festival in Gloucester drew 150,000-plus fans – an ominous bacchanalia for a country that as of Monday morning, recorded more than 223,000 coronavirus cases and 32,065 deaths.