Overcoming a late-arriving challenge from entities inside the French government, horse racing will resume as planned in France Monday, according to an announcement by France Galop.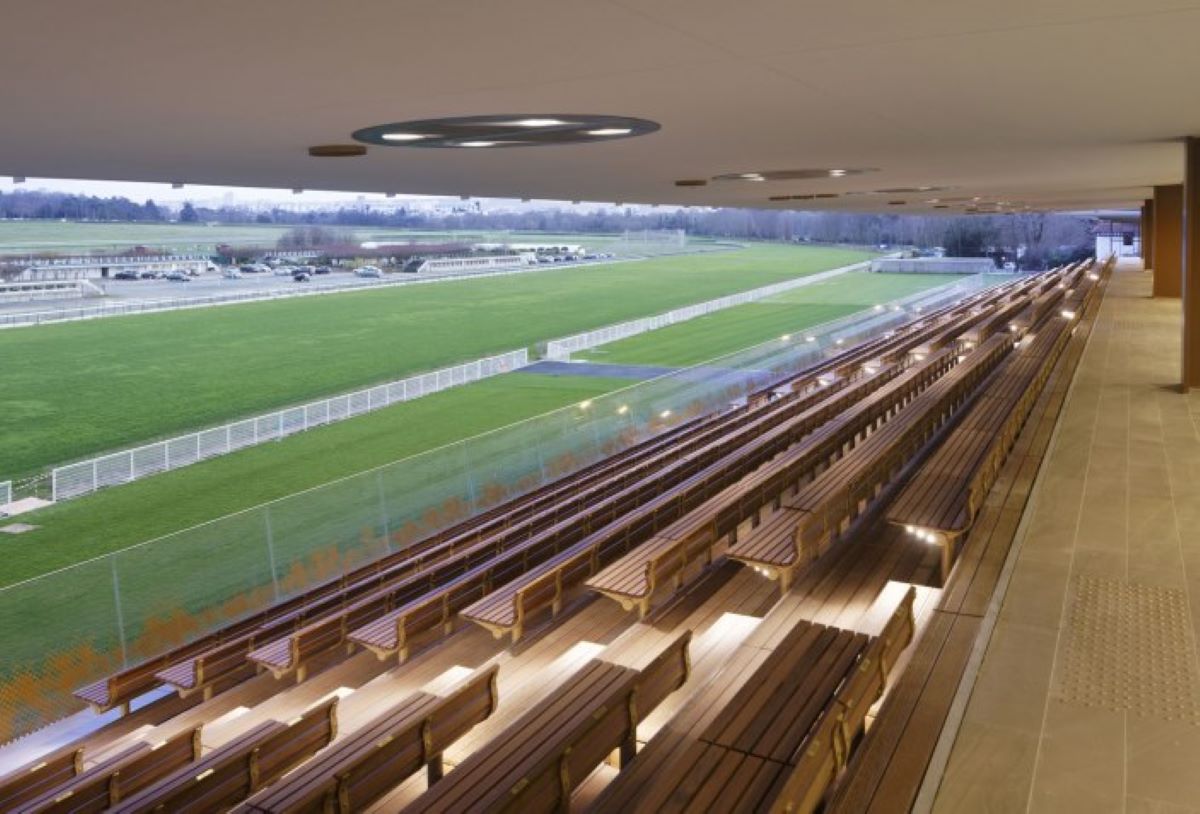 Edouard de Rothschild, the president of the French governing body for racing, tweeted early Saturday morning that French President Emmanuel Macron signed off on Monday's planned resumption of racing. This came after rumors and reports that officials inside the Macron government were challenging the re-opening of three tracks.
France closed its racetracks on March 17, becoming the first major country to do so because of the COVID-19 pandemic.
According to French media reports, the challenge to reopening apparently came from French football officials lobbying certain government officials. French officials banned all team sports until at least September.
French Racing Runs Into Unforeseen Obstacles
The opposition sent France Galop and LeTROT, its fellow French racing organization, into crisis management mode. The racing organizations spent all day Friday negotiating to keep its designated program on track. Formulated by the racing organizations in coordination with government officials, the program contained contingency plans in case officials scuttled racing in the Paris-area tracks.
Late Friday, France Galop and LeTROT issued a joint statement regarding their lobbying:
"Since this morning, some alarmist reports have been circulating regarding the resumption of racing on 11 May in France, which have given racing professionals rise to legitimate concern. France Galop and LeTROT have worked tirelessly throughout the day to continue to convince the parties concerned of the absolute necessity to resume racing as planned and organized on 11 May."
Capital Issues Force Contingency Plans
Paris is the country's COVID-19 epicenter and the reopening plan contained proposals moving the races in the event of a continued shutdown. The ParisLongchamp track features the marquee event of Monday's racing schedule, one featuring Europe's highest-rated 3-year-old – Sottsass – making his sophomore debut in the Group (Grade) 2 Prix d'Harcourt. We last saw Sottsass placing third in October's Grade 1 Qatar Prix de 'lArc de Triomphe.
ParisLongchamp's other Monday marquee race is the Group 3 Prix de Fontainebleau, starring odds-on favorite Victor Ludorum. But marquee races aren't the prime focus they would be in a normal year. Not when racing officials at ParisLongchamp, Toulouse, and Compiegne – the three tracks opening — received 1,069 nominations for spots on Monday's cards.
As a result, all three racetracks will enjoy strong fields, with 131 horses on ParisLongchamp's card. Compiegne's Monday card features 155 jumpers while Toulouse's mixed card offers 137 entries.
This explains Friday's full-court lobbying press. Earlier in the week, Paris police authorities approved racing in the capital, seeing enough COVID-19 curve-flattening to resume. All racing will be spectator-free and strict safety and health protocols are part and parcel of reopening.
Masks Required — Even for Jockeys During Races
Among those protocols: masks are mandatory for everyone, including jockeys during races. Saunas and showers in the jockey rooms are closed. There will be only one entry and exit at each track, and owners and breeders will not be permitted. Trainers and one staff per horse are allowed in, with one-day advance notice. Five media representatives will be permitted at each track.
Even with those strict protocols, one report chronicled Interior Minister Christophe Castaner issuing orders forbidding racetrack re-openings. The lobbying efforts turned back the threat.
They also prompted Rothschild to tweet: "This was a race I wanted to win more than any other. The return to racing has been accepted. Now let us show them that they were right!"