The old Green Bay Packers coach couldn't get along with quarterback Aaron Rodgers, and now apparently his replacement is experiencing friction with the All-Pro signal caller. Matt LaFleur, who replaced fired coach Mike McCarthy, downplayed the disagreement between the two regarding LaFleur's offensive system.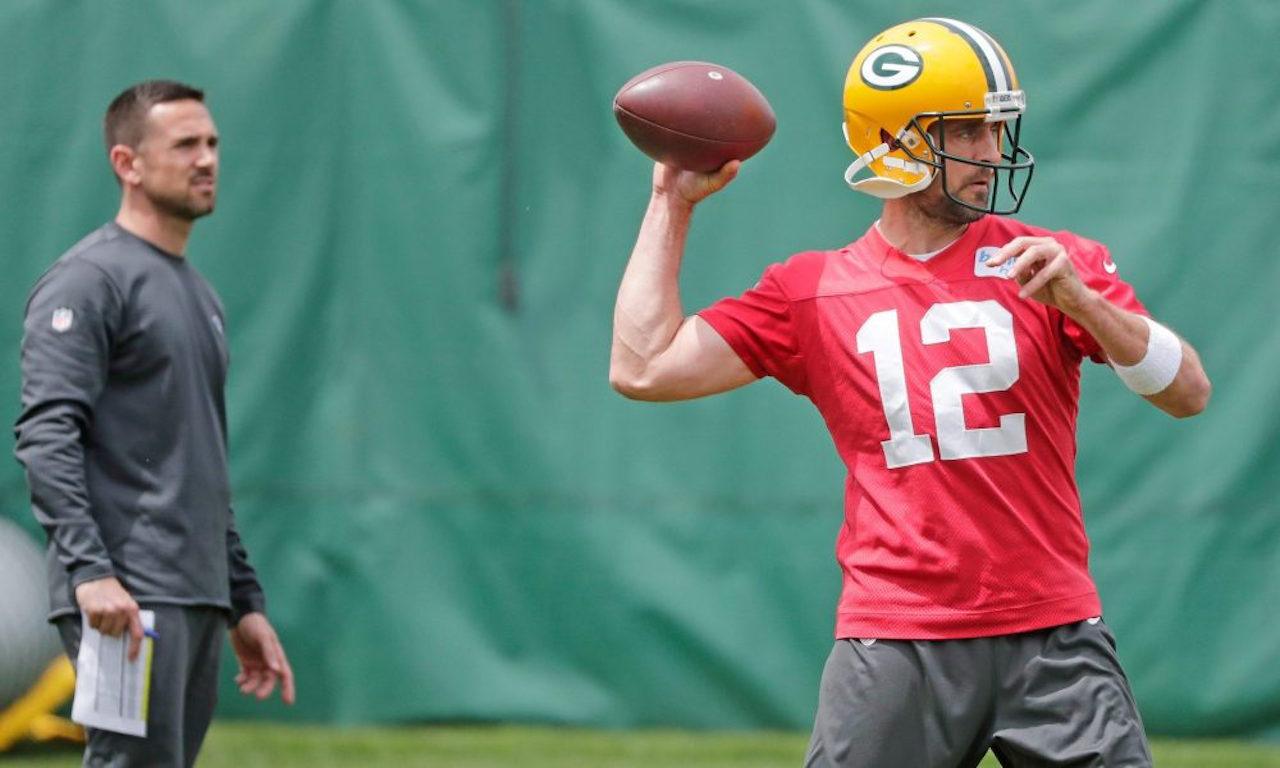 LaFleur wants to have an offense where Rodgers doesn't have the ability to constantly call an audible at the line of scrimmage. He told NFL.com that type of autonomy isn't part of what he wants to run.
"Aaron and I have had some good talks, and we're going to have to talk a lot more — and one thing we have to work through is the audible thing," LaFleur explained. "We're running a system I first picked up while working with Kyle (Shanahan) in Houston a decade ago, and we've never really had a quarterback who's had complete freedom to change plays at the line, because that's not really the way the offense is set up. But, I mean, this is Aaron Rodgers. He's had a lot of freedom to make those calls, and deservedly so. Now, how do we reconcile that, and get to a place where we put him in the best position to succeed?"
Rodgers Not Happy
The 35-year-old quarterback, who has been the Packers' starter since 2008, was used to changing up plays at the line of scrimmage if he saw a defensive coverage he didn't like. With LaFleur's new system the two will have to agree on how much freedom Rodgers will have. It is something that Rodgers is reluctant to embrace.
"It's a conversation in progress," Rodgers said. "I don't think you want to ask me to turn off 11 years (of recognizing defenses). We have a number of check with mes and line-of-scrimmage stuff. It's just the other stuff that really not many people in this league can do."
Rodgers further explained that is arrogance, just an honest assessment of his abilities.
"That's not like a humblebrag or anything; that's just a fact," Rodgers said. "There aren't many people that can do at the line of scrimmage what I've done over the years. I mean, obviously, Tommy (Brady) can do it, no doubt. Peyton (Manning) could do it. Drew (Brees) can do it. (Patrick) Mahomes will be able to do it. Ben (Roethlisberger) has called the two-minute for years. There are a few of us who've just done it; it's kind of second nature. And that's just the icing on the cake for what I can do in this offense."
Scuffles with McCarthy
This is not the first time Rodgers has had a problem with his head coach. He and McCarthy butted heads over the best way to run the offense. A Bleacher Report story that cited former players said Rodgers often called different plays than the ones McCarthy wanted.
McCarthy was diplomatic when talking about their 13-year tenure.
"When I think about my relationship with Aaron, you're talking about 13 years," McCarthy said. "That's a very long time. It's been a privilege to watch him grow in so many different ways and see him do so many great things on the field and off. To think you can be in a relationship that long and not have any frustrations, that's unrealistic."