Loose lips sink ships and, in the NFL, possibly careers. That's what apparently happened to Philadelphia Eagles linebacker Zach Brown after he blasted Minnesota quarterback Kirk Cousins.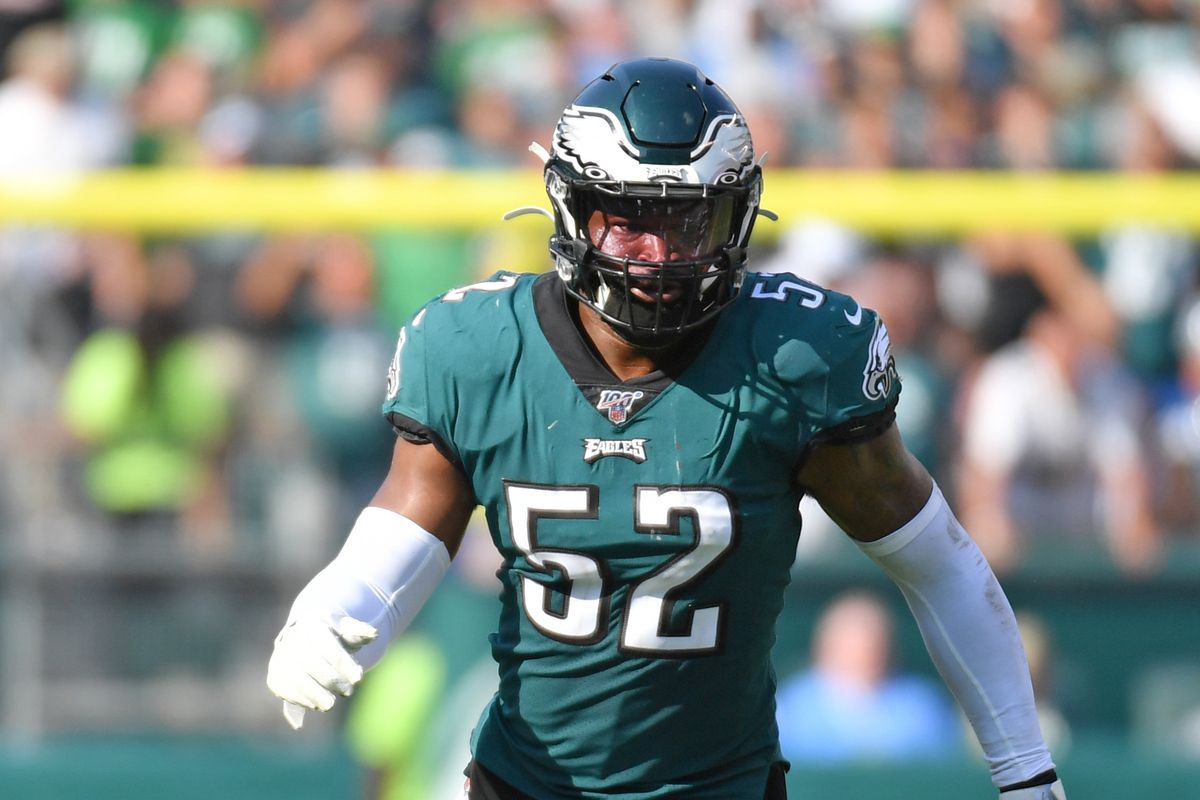 The veteran defensive player told reporters on Friday, two days before the Eagles met the Vikings, that Cousins wasn't a very good quarterback.
 "I think every defense is going to want that guy to throw the ball," Brown said of his former teammate. "For me, that's probably the weakest part of their offense is him. Everything else is good. They've got a good running game, probably one of the best in the league. They have real good receivers. You just want them to pass the ball. You want Kirk Cousins to get it in his hands."
The trash talk certainly gave Minnesota some bulletin board material. Cousins responded by torching the Eagles, throwing for four touchdowns in the Vikings' 38-20 win. After the game, Brown didn't want to talk about Cousins, but was pressed by reporters.
"I'm here to talk about the game. Not about that," Brown said. "Any other questions besides about Kirk Cousins?"
He finally managed to say: "He did a good job. He played good. Hats off to him."
Brown's play had been off, but his comments certainly didn't help. Eagles coach Doug Pederson released Brown on Monday.
Pederson Supplies Trash Talk
In the "do as I say, not as I do" department, Pederson went on a Philadelphia radio show and began a little trash talk of his own regarding this Sunday's opponent, the Dallas Cowboys.
"We're going down to Dallas and our guys are going to be ready to play. And we're going to win that football game, and when we do, we're in first place in the NFC East," Pederson said. We control our own destiny, we're right where we need to be. Has it been perfect or beautiful or all that? No. But all we got to do is try to be 1-0 this week, beat the Dallas Cowboys, we're in first place, and listen they're reeling too. They're struggling too. They've dropped their last three games, so this will be an exciting football game."
Pederson did walk back his comments later in the day, telling reporters that he did not guarantee a victory against the Cowboys, and that is comments were not trash talk.
"Never said that," Pederson said. "I never said that. Never said guarantee a win. Nah, I'd never do that. No."
Bad Beat of the Week
Those that had Green Bay on Monday night against Detroit were hoping for a cover of the 3.5 points, and it appeared that they were going to get it late in the game. The Packers were down by two points, and on the Detroit 11-yard line with 1:36 remaining.
Running back Jamaal Williams took the hand off from quarterback Aaron Rodgers and had a clear path to the end zone. Unfortunately for Green Bay backers, Williams laid down at the 2-yard line to keep the clock going. The Packers kicked a field goal as time expired to win by a point.