The Baltimore Orioles and Tampa Bay Rays continued gutting their rosters right before Major League Baseball's trade deadline on Tuesday, helping several contenders fill holes while preparing themselves for the future.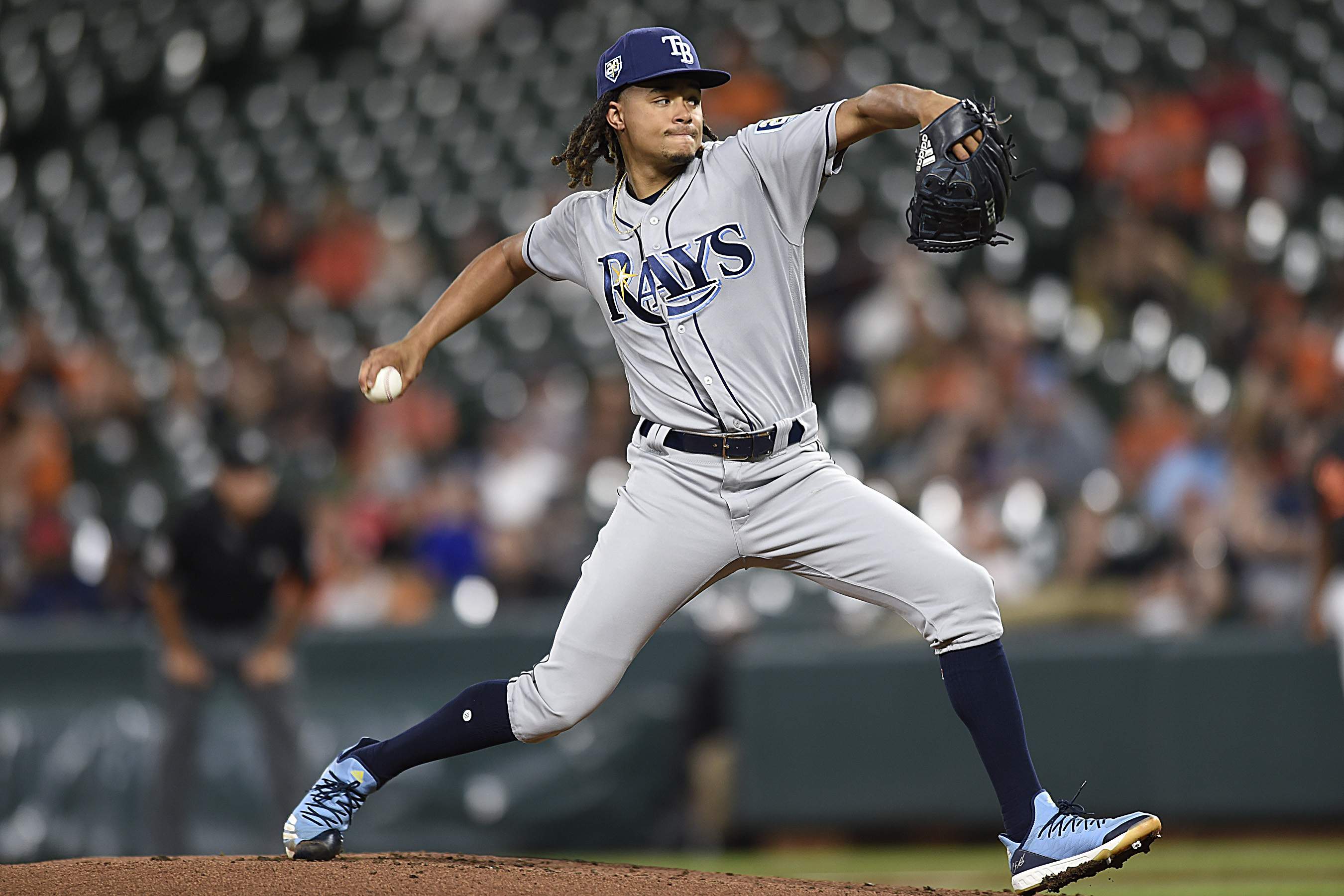 While both of the AL East franchises had made significant moves earlier in July – most notably, the Orioles' trade of Manny Machado to the Los Angeles Dodgers – they headlined a busy Tuesday that saw a number of players change teams.
Pittsburgh Adds Archer to Rotation
Perhaps the biggest move on Tuesday saw the surging Pittsburgh Pirates acquire right-handed pitcher Chris Archer from Tampa Bay in exchange for outfielder Austin Meadows, pitcher Tyler Glasnow, and a player to be named later.
Archer has been a solid starter since coming up to the majors with the Rays in 2012, posting a career 3.69 ERA and making two All-Star teams. This year, he is 3-5 with a 4.31 ERA in 17 starts. Archer will slot into the Pittsburgh rotation that currently features a depth of young talent including Jameson Taillon and Joe Musgrove.
"Whenever I first got the news, it was definitely tough to hold back tears," Archer told reporters after the trade was announced. "Not because I'm sad that I'm leaving, but I hope I left a lasting impression here."
All-Star Ramos Heads to Philly for Stretch Run
The Philadelphia Phillies also grabbed a player from Tampa Bay, adding All-Star catcher Wilson Ramos for the stretch run in exchange for either cash or a player to be named later. Ramos is hitting .297 with 14 homers and 53 runs batted in on the season, but is currently on the disabled list with a strained hamstring.
Tampa Bay was willing to let Ramos go for little return due to the fact that he'll be a free agent at the end of the season. The Phillies will pick up the $3.4 million Ramos is due for the rest of this year as they hope to hold on to their slim lead in the NL East.
The Orioles also made a couple of deals right at the trade deadline, moving three players to National League hopefuls. Second baseman Jonathan Schoop was sent to the Milwaukee Brewers in exchange for Jonathan Villar and two prospects, while pitchers Kevin Gausman and Darren O'Day were shipped to Atlanta for four prospects.
Jones Vetoes His Own Trade
Baltimore nearly traded away another major piece, as Adam Jones could have been moved to the Phillies. But the veteran outfielder has the right to veto any trade he's a part of, and he availed himself of that option.
"When players walked out years ago and walked the picket lines and did all that stuff, they did all that for reasons like right now," Jones told reporters on Tuesday night. "I earned this and it's my decision. I don't have to explain it to nobody. It's my decision."
While Tuesday marked the most significant trade deadline for MLB teams, important deals could still be made in August. Players can still be traded past July 31, but only if the players involved first clear waivers if they are on a team's 40-man roster. However, if a trade is completed after August 31, traded players are no longer eligible to participate in the playoffs for their new teams.