It was a very successful weekend for those in the AP Top 25 College Football Poll, as all but one team was victorious. The only one that wasn't was No. 11 Oregon, who lost to No. 16 Auburn.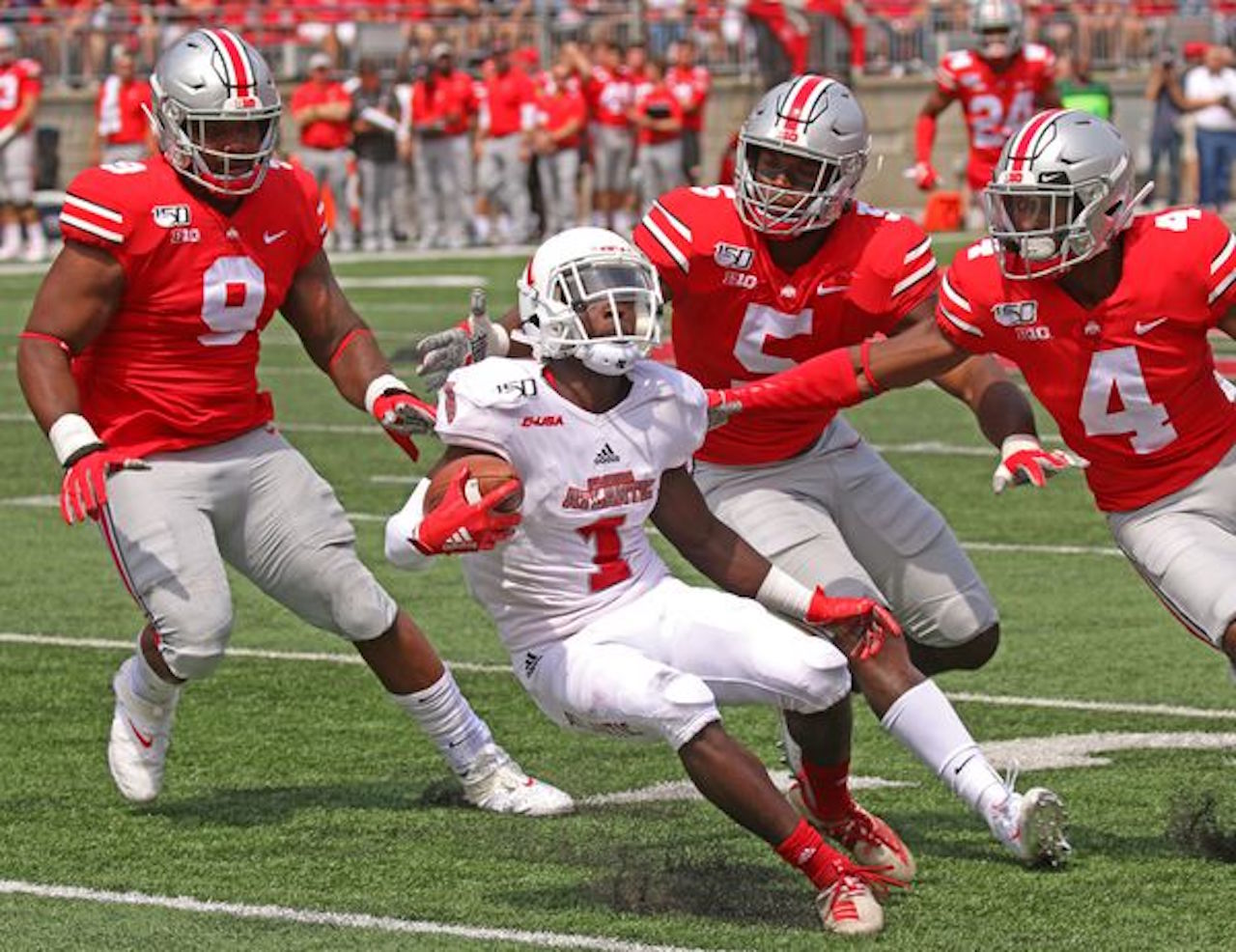 While 24 of 25 teams won, they all didn't cover the spread. The same teams went 15-10 ATS. Still a good weekend for the best 25 teams in the country.
Of the teams in the top 10, though the record wasn't nearly as good. Those teams went 4-6 ATS. Some of the bigger surprises were No. 4 Oklahoma, who was favored by 22.5 over Houston, but failed to cover by 3.5 points.
Ohio State, which is ranked fifth, also missed ATS. The Buckeyes were 28-point picks over Florida Atlantic, but came up four points short.
Other programs that lost ATS were No. 7, Michigan, No. 8 Florida, and No. 9 Notre Dame.
Big Games Saturday
While there was only one match up between ranked teams last week, this Saturday features two of them.
The first is Clemson hosting Texas A&M. The Tigers are the No. 1 ranked team in the country and are 17-point favorites over the No. 12 Aggies. The line opened at 19.5, but has come down. It is 18 points at the MGM Mirage, while at the Golden Nugget the line is currently at 17.5.
The other match up is No. 6 LSU traveling to face No. 10 Texas. The Tigers are five-point favorites at most sportsbooks. That is an increase of a point in the opening line.
Big Numbers for Maryland, PSU
Maryland and Penn State had no trouble covering their spreads in their contests. Maryland was a 31-point favorite against Howard and pummeled them 79-0. Terrapins coach Mike Locksley talked to Howard coach Ron Prince and assured him he did not purposely run up the score.
"I talked to Ron after the game and he understood that we weren't trying to run the score," Locksley said. "We respect the game, we respect how it is played but we also have to develop our team. We feel good about our 1s and it was great to be able to get some young players such meaningful minutes because we need some of these guys as the year goes on."
Penn State was facing Idaho and was favored by 41.5. They won 79-7. The Nittany Lions, who are ranked No. 15, led 44-0 at halftime.
PSU is another heavy favorite this Saturday. They are laying 29.5 against Buffalo. The line opened at 22, but jumped after their performance against Idaho.
Maryland is facing No. 22 Syracuse. The line opened at five points for the Orange, but has dropped to a single point, and at some sportsbooks a pick 'em.
Oklahoma State QB Spencer Sanders Shines
While Oklahoma quarterback Jalen Hurts got a lot of attention for his performance against Houston, it was another signal caller from the state that quietly put up impressive numbers. Redshirt freshman Spencer Sanders led the Cowboys to 52-36 victory at Oregon State. OSU easily covered the 13.5 points against the Beavers.
Sanders completed 19 of 24 passes for 203 yards and three touchdowns, and rushing for 109 yards on 13 carries.
"He played well, handled the offense well," said Oklahoma State coach Mike Gundy. "I didn't think that he got flustered at any time, which is important for a quarterback at any level at any school. I thought he had enough energy to bring a lot to our team but not so much that he got out of control. I think that's important to play the position. 'It's just one game. We'll see how he develops as the season goes on, but we were pleased with what we were able to get out of him last Friday night."
The Cowboys take on McNeese State this Saturday, though no line has been posted yet on the contest.