New England Patriots quarterback Tom Brady threw his 500th career touchdown pass Thursday night in a 38-24 victory over the Indianapolis Colts. In the 4th quarter, Brady connected with Josh Gordon for touchdown No. 500. Brady joined the exclusive "500 Touchdown Club," an elite group that includes Peyton Manning and Brett Favre.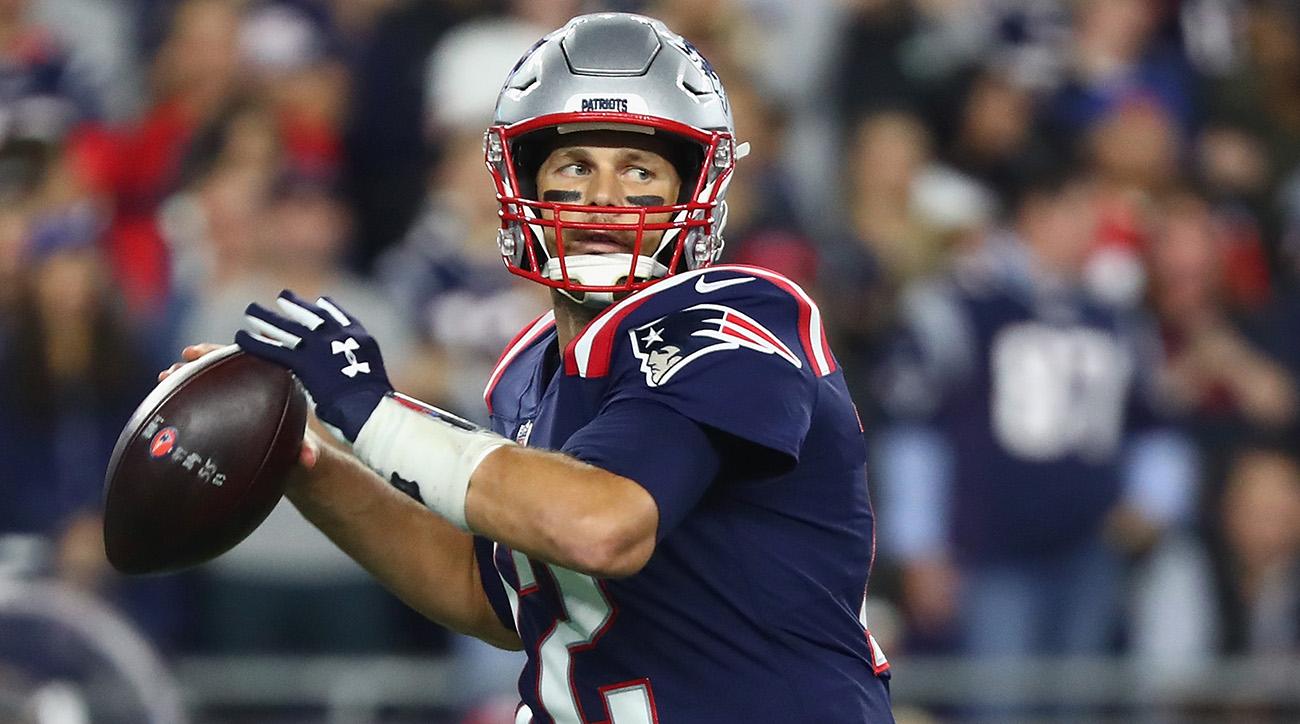 Peyton Manning holds the all-time record with 529 touchdown passes. Brett Favre is second with 508. Brady is currently third.
New Orleans Saints QB Drew Brees has 496 career TD passes. He has a chance to reach the milestone this week on Monday Night Football.
All-Time Career TD Passes

Payton Manning 539
Brett Favre 508
Tom Brady 500*
Drew Brees 496*
Dan Marino 420
Phil Rivers 353*
Eli Manning 343*
Fran Tarkenton 342
Ben Roethlisberger 337*
Aaron Rodgers 320*

* active player
498 … 499 … 500
With a win on Thursday night, the Patriots improved to 3-2. Brady entered the game with 497 touchdowns. Brady exploited a sluggish Colts defense for 3 touchdowns. Overall, Brady completed 34 of 44 passes for 341 yards. Brady also rushed for a 1-yard TD.
Mid-way through the 4th quarter, Brady unleashed a 34-yard strike to WR Josh Gordon for touchdown No. 500. Gordon jumped over two defenders to haul in the score. Gordon, acquired two weeks earlier in a trade with the Cleveland Browns, scored his first touchdown with the Patriots on this milestone pass.
FLASH!

TB12 goes DEEP to @Josh_GordonXII for the TD! #INDvsNE

?: @nflnetwork + @NFLonFOX
?+?: https://t.co/DJUityQHC9 pic.twitter.com/y6yoaRIWAU

— NFL (@NFL) October 5, 2018
One Team, 500 TDs
All 500 of Brady's touchdowns occurred as a member of the New England Patriots. Brady connected with 71 different receivers for touchdowns.
"All these things like that, there's so many people that contribute," Brady said in a post-game press conference. "I just think of all the people that work hard. A quarterback doesn't throw them to himself. These are all great team awards. Pretty cool."
Favre First to 500
Brett Favre was the first player to pass 500 touchdowns. Favre retired in 2010 with the record for most TDs at 508. The Hall of Famer tossed 442 of his 508-career touchdowns for the Green Bay Packers and ended his career with the New York Jets and Minnesota Vikings.
Peyton Manning started his career in Indianapolis where he threw 399 TDs for the Colts. Manning played four seasons for the Denver Broncos and tossed 140 TDs before retiring at the end of the 2015 season. Manning broke Favre's original TD record in October 2014.
Tom Brady Not Stopping
Brady indicated he'd like to play pro football for a couple of more seasons. If the 41-year old Brady stays healthy, catching Peyton Manning is a high probability. Brady is on pace to pass Brett Favre this season.
Drew on Deck
Drew Brees is 4 touchdowns short of joining the 500 Touchdown Club. The Saints QB Brees will have an opportunity to join the club during a Monday Night Football against the Washington Redskins. What can be cooler than reaching the elite milestone at a home game in New Orleans at the Superdome in front of a nationally televised audience? You couldn't ask for a bigger stage.