Former NFL quarterback Tim Tebow has made significant progress as a minor league baseball player in the New York Mets organization, and now the team's recently hired general manager is saying it's not out of the question that Tebow could find himself on the major league roster sometime next season.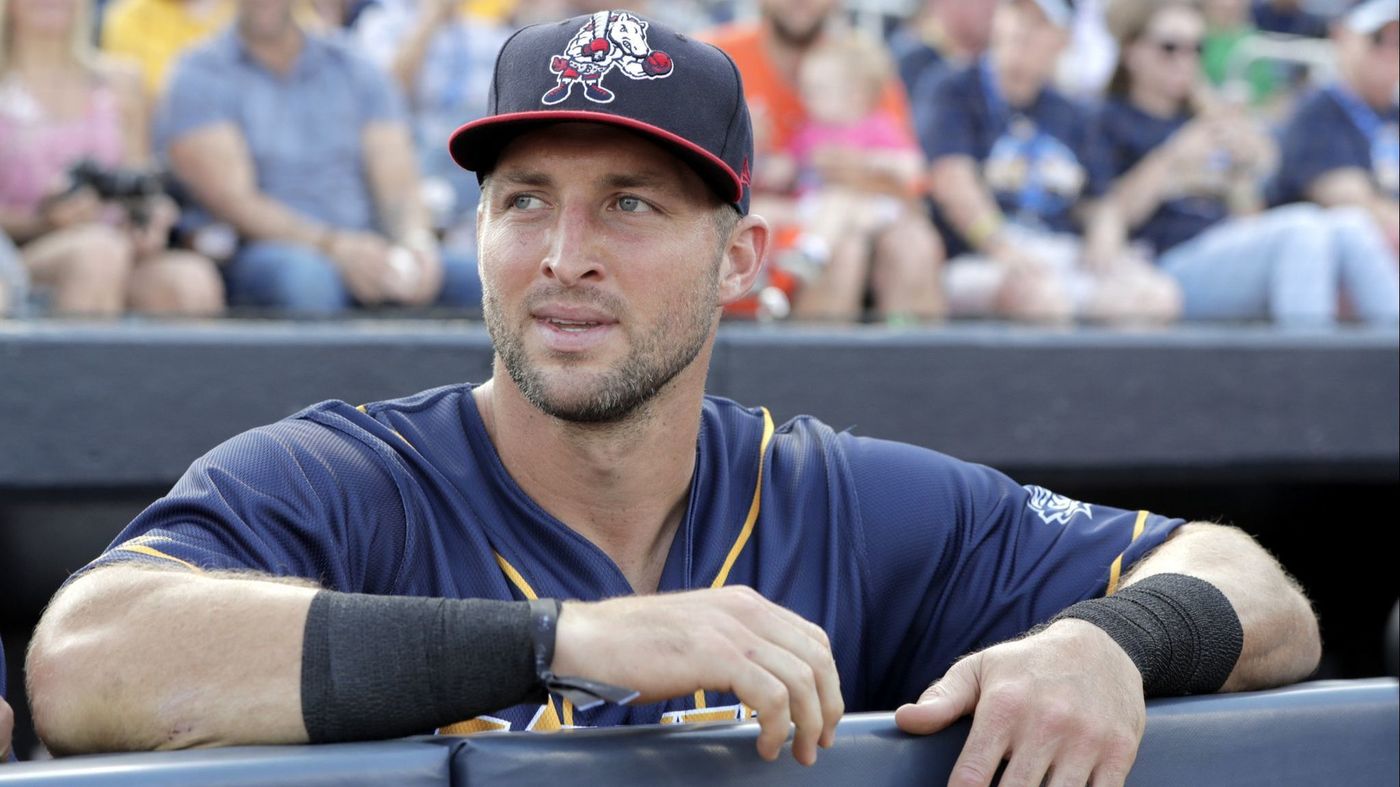 According to general manager Brodie Van Wagenen, the former sports agent who began sitting this month on the other side of the front office desk, the Mets now expect Tebow to start the 2019 season with the organization's AAA affiliate in Syracuse, with the potential to climb even higher if he continues to impress in the minors.
Mets Impressed by Tebow in 2018
Tebow had a solid year at the AA level in Binghamton last year, hitting .273 with six home runs in 84 games. But that may sell the outfielder a bit short: he hit .301 in the month of June, and was hitting .340 in July before he was sidelined by a broken hamate bone in his right hand.
Now 31 years old, Tebow has a narrow window for reaching the major leagues. But Van Wagenen says that it would be a mistake to tell the former Florida Gators football standout that there's something he can't achieve.
"Timmy is not a guy you want to put restraints on," Van Wagenen said on Wednesday. "If he sees a block, he's going to work that much harder to go overcome whatever somebody places on him. I believe in him."
Van Wagenen Expects Tebow to Regain 'Momentum'
When asked about Tebow on Tuesday, Van Wagenen didn't entirely rule out the possibility that he could even make the Mets' Opening Day roster in 2019 "if he wows us." But the general manager later sought to play down that idea, saying that there was a plan in place for the outfielder.
"Our full expectation is that he will start in Syracuse," Van Wagenen told reporters. "That's a great next step for him. Clearly he had his season cut short last year, so his momentum was stopped a little bit, but I have every expectation that he will pick that momentum right back up."
Even as he said that, however, he again made sure not to rule up the possibility of a promotion sometime during the season.
"Like any player, they go into camp with the hope that they can impact the club in that particular season and I think I would want to encourage Tim to take that mindset," Van Wagenen added. "Not that I am expecting him to make the team out of camp, but like I said, he's a guy that is fueled by challenges and I think we're excited to get him back into camp and hopefully after a trip to Syracuse, he can prove to us and everybody in baseball that he can make an impact in the big leagues."
Tebow started his minor league baseball journey in 2016, when he hit just .194 over 19 games in the Arizona Fall League. He then spent 2017 on the Single-A level, hitting .226 in a combined 126 games in St. Lucie and Columbia before seeing a dramatic improvement last year in AA.