With Tiger Woods winning the Tour Championship on Sunday, he is shifting the golf betting odds yet again, and is now the favorite to win the 2019 Masters.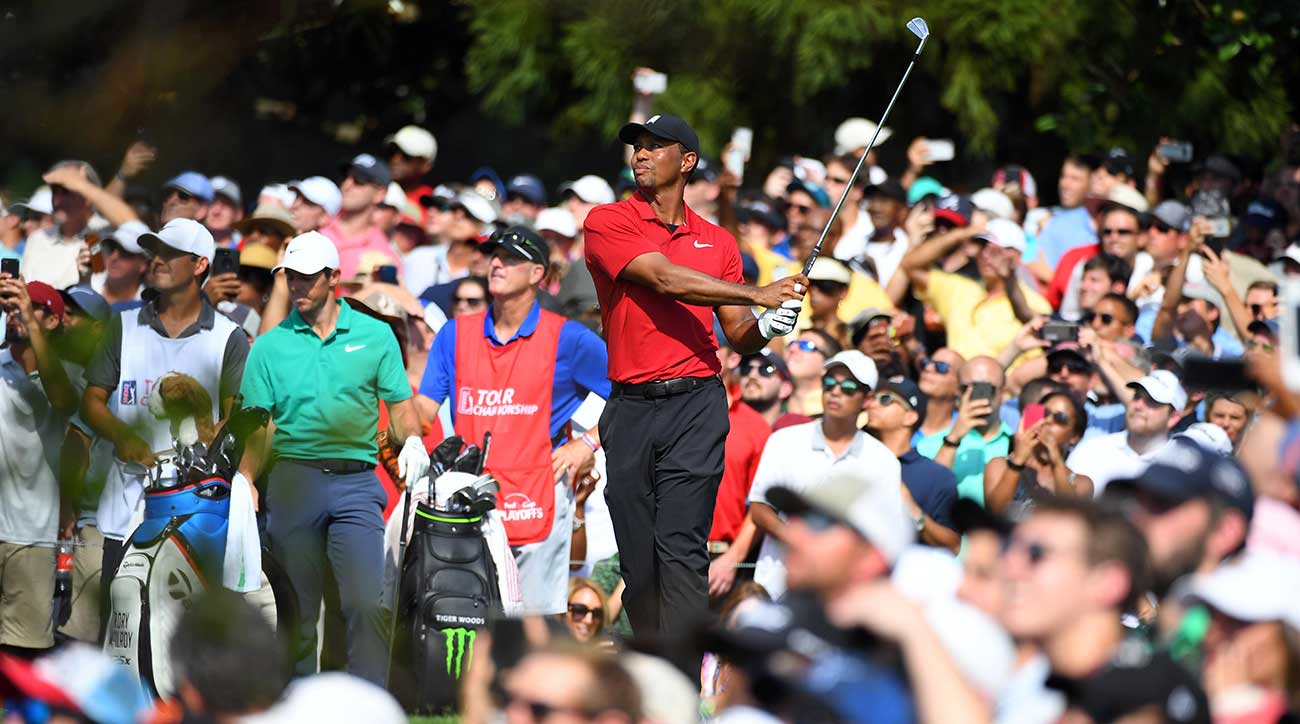 The Westgate Las Vegas SuperBook has Woods as a 9/1 pick to don his fifth green jacket in 2019.
Jordan Spieth, who won the first major of the PGA Tour season in 2015, is next at 10/1. Dustin Johnson is at 12/1, and Justin Thomas, Rory McIlroy, and Brooks Koepka follow at 14/1.
Before his Sunday victory, Woods, who hasn't won a major championship since the US Open at Torrey Pines in 2008, was behind Spieth at 12/1.
But bettors might not want to read too much into the hype. Woods was named a favorite at this year's Masters, paying off at 10/1 for a win, along with Johnson, McIlroy, and Thomas. He finished tied for 32nd, after opening with two-over par rounds.
Back Repair Complete
But his play since then is giving bettors optimism. After missing the cut at the US Open, Woods finished tied for sixth at the Open Championship. Then a month later nearly won the PGA Championship, ultimately finishing second.
Those two tournaments seemed to encourage Woods, saying that his progression from spinal fusion surgery, his fourth back operation, was allowing him to compete again.
"This has been a process on building," Woods said in August. "I didn't know when I was going to start this year and how many tournaments I was going to play, how well I was going to play."
After winning the season-ending Tour Championship, though, a more confidant Woods assessed his year. It was his first victory since 2013.
"It's certainly up there with obviously all the major championships I've won, Players, World Golf Championships," Woods said on Sunday. "But this is under different circumstances. You know, I've explained throughout the year that I just didn't know whether, when this would ever happen again. If I could somehow piece together a golf swing this year, I felt like I could do it. My hands are good enough, and I just didn't know if I could piece together a golf swing. But somehow I've been able to do that, and here we are."
New Tiger Prop Bets
It appears Tiger-mania is back, at least with sportsbooks. In addition to his Masters odds, the Westgate also has put together some proposition bets for Woods for next season.
One of the offerings is will he win a major championship in 2019. The no is the favorite at -275, while the yes is at +225.
Another bet is how many majors he will win next year. Again, getting shut out is the top choice at -275. Winning one is +250, capturing two is +1400, grabbing three is +5000, and sweeping all four is +25000.
A really futuristic bet is how many majors Woods will have by Dec. 30, 2025. The first line is 14.5 and the over is -150, while the under is +130. The over 15.5 is a +200. The under is -250. Surpassing Jack Nicklaus' record of 18 provides much larger odds. The over of 18.5 is +2500.