About the only thing that could derail Tiger Woods during the Masters' second round was an overzealous Augusta National security guard. Fortunately not even that collision seriously affected Woods.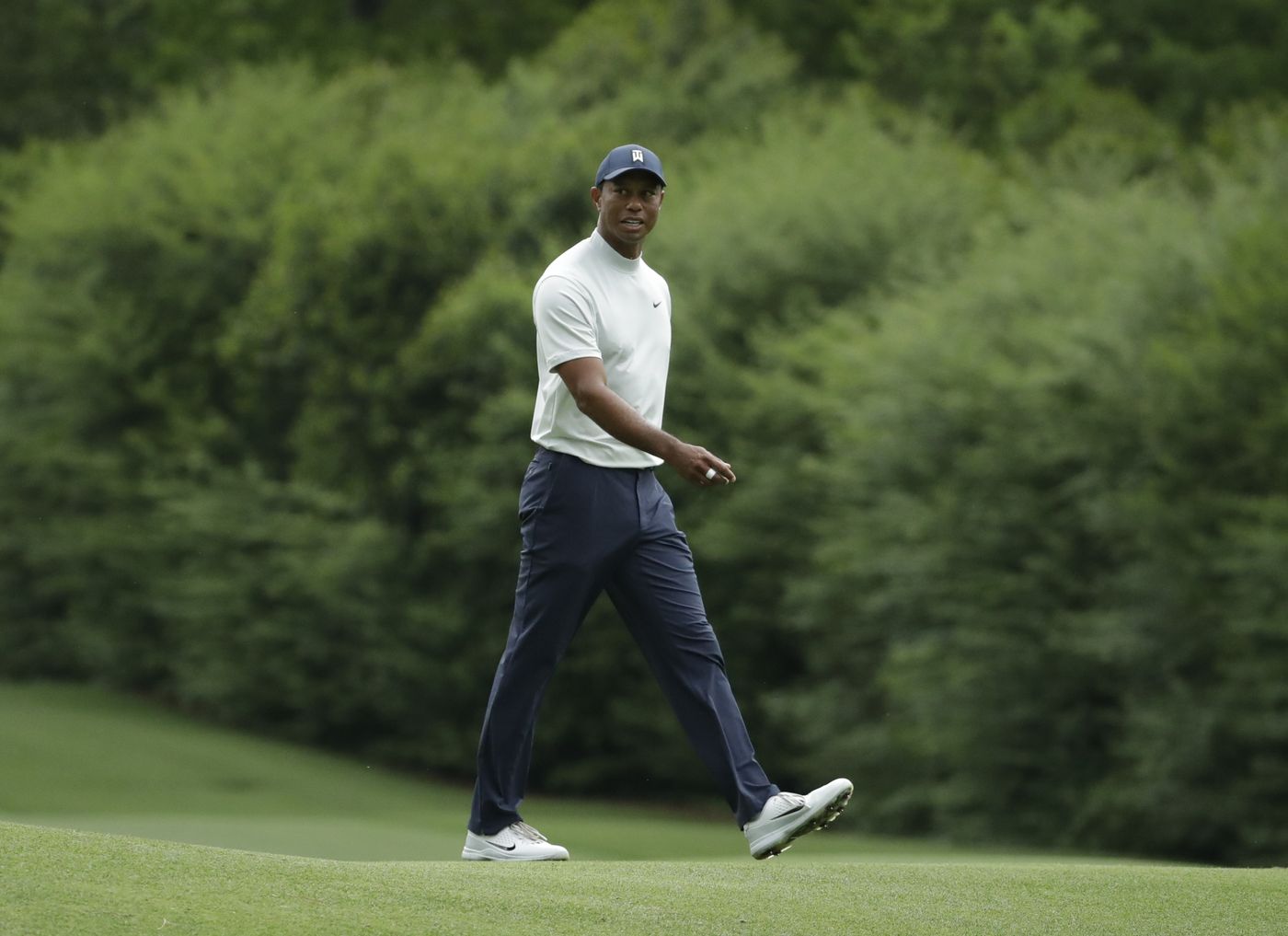 The 43-year-old shot his second round under par round, posting a 4-under 68 to get within one shot of the lead. This is the first major championship since the 2012 PGA Championship where Woods has had his first two rounds under par.
There is a glut at both 6-under, where Woods is, and 7-under where the leaders are. Jason Day, Francesco Molinari, Adam Scott, Brooks Koepka, and Louis Oosthuizen are all tied for the lead. Woods is joined by Dustin Johnson, Xander Schauffele and Justin Harding.
Despite having five golfers ahead of him, and another three tied, Woods is the betting favorite after the odds were adjusted late Friday. The Westgate Las Vegas SuperBook has Woods at 6/1. Koepka, Molinari, and Johnson follow at 7/1.
Woods Solid Through Two Days
The four-time winner at Augusta National has put together 36 holes of strong golf. In the first round, Woods shot a 2-under 72 after at one point getting to within a stroke of the lead.
On Friday Woods again started a little slow with two birdies and a bogey on the front nine. He then heated up on the back, posting his lowest nine holes yet, a 3-under 33.
"I feel like I played my own way back into the tournament," said Woods, who began the day four off the lead. "I was just very patient today, felt very good to be out there doing what I was doing. This is now three straight majors that I've been in the mix, and so it's good stuff.'"
The round could have been even lower, but some missed birdie opportunities from 10-feet and in, prevented Woods from taking the lead.
"I missed a few putts out there, but I'm not too bummed out about it because I hit them on my lines," Woods said. "So I can live with that. I can live with days when I'm hitting putts on my line and they just don't go in, that's the way it goes. "But I also made some distance putts there at 9, 14, 15. They were nice to make, and if I keep hitting the putts on my line, they will start dropping."
Rent-A-Cop Run In
About the only calamity for Woods was when he got clipped by an over zealous security guard. It happened on the 14th fairway. Woods had hit his drive to the left in the trees. On his approach shot that came to rest 28 feet from the cup, a security guard ran to get between him and the crowd.
But in his rush to do his job, he slipped on some wet crash and slid into Woods' right ankle. The golfer hopped for a bit, stretched out his ankle, then walked up to the green, and calmly knocked the putt in for birdie.