James Adducci has already become a very rich man by betting on Tiger Woods, earning $1.19 million when Tiger came through to win the Masters. Now, Adducci is going even bigger on Woods by betting that the 43-year-old golfer can win the Grand Slam this year.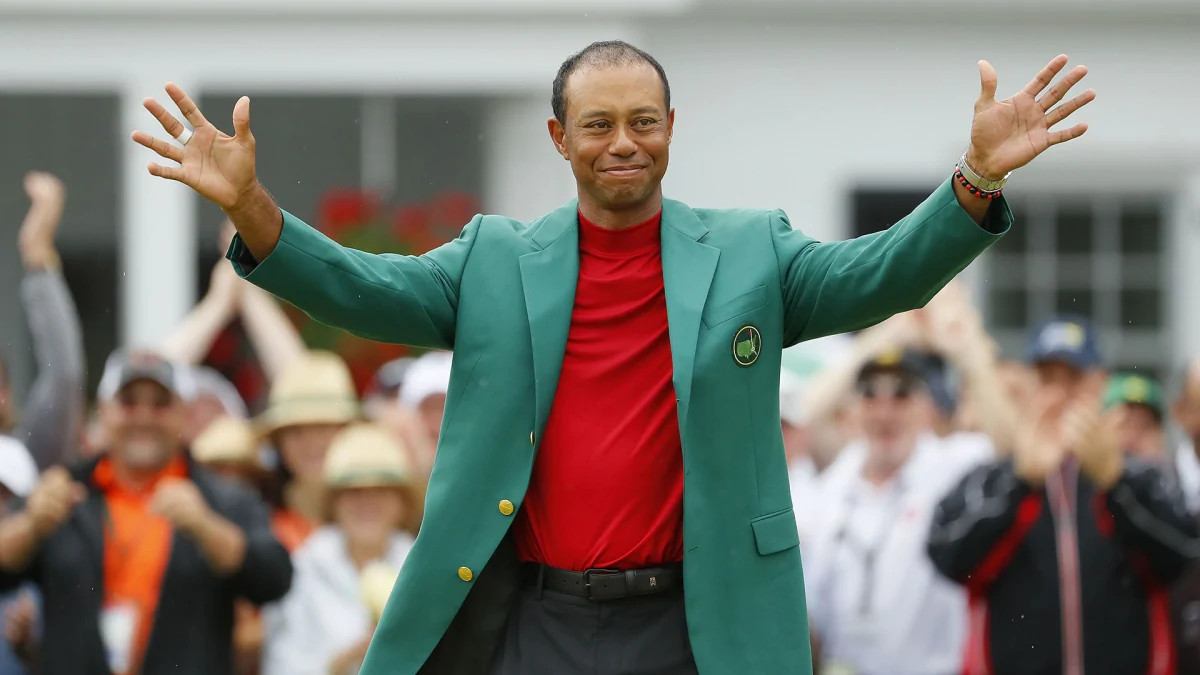 According to a report by Golf Digest, Adducci has bet $100,000 on Tiger winning all four majors in 2019.
Masters Bettor Jumping to 'New Level'
At odds of 100/1, that means that he stands to win $10 million if Woods comes through.
"I wanted a nice round number to go for when he wins the Grand Slam," Adducci told The Action Network.
Adducci made headlines for his $85,000 bet on Woods even before he actually won the Masters, especially when he claimed that it was the first sports bet he had ever made. But the story blew up after Woods completed his one-shot victory ahead of Dustin Johnson, Brooks Koepka, and Xander Schauffele.
William Hill US confirmed to Golf Digest that Adducci made his bet at the same SLS Casino in Las Vegas where he made the initial wager.
"[William Hill] told me it's a bet that's never been seen before," Adducci told Golf Digest. "To make $1 million is a step. To make $10 million is jumping to a new level."
According to an ESPN report, that's the biggest liability William Hill has ever taken on a single bet in its 85-year history. William Hill US has reportedly paid out four seven-figure payouts, including Adducci's first bet and three winning wagers on the Philadelphia Eagles over the New England Patriots in the 2018 Super Bowl.
History Offers Hope, Challenge for Tiger
Adducci said that he had good reason to believe that Tiger could continue his comeback by winning the next three majors. He has previously won majors at Bethpage Black, where the PGA Championship will be held, and at Pebble Beach, where the US Open is being contested.
"This is a very unique situation. That's the way I'm thinking about it," Adducci told Golf Digest. "We know that with every win, the energy level will get amped up. His game gets elevated. The expectation – does he play well under pressure? He's the definition of excelling under pressure."
That said, it's unlikely that William Hill officials are feeling too nervous just yet. No player has ever won the modern Grand Slam, though Woods did once win the "Tiger Slam" by winning the four majors consecutively over the course of two different seasons. And while Tiger is favored at the PGA Championship (9/1) and the US Open (9/1), and is a co-favorite with Rory McIlroy to win the Open Championship (9/1), he's not an overwhelming choice to win any of those events.
Adducci has been a controversial figure following his Masters payday. After the win, USA Today reported that he had an extensive criminal history that included 12 guilty pleas and four misdemeanor charges of domestic violence. According to court records, he has also been ordered by judges to stay away from two different women multiple times each.