The underdog Toronto Raptors will get two more chances this week to take out the champion Golden State Warriors in the NBA Finals. In the NHL, the St. Louis Blues get one last opportunity to take home their first Stanley Cup, after 52 years of frustration. But if these feelgood eventualities come to pass, will we remember either team as a true underdog?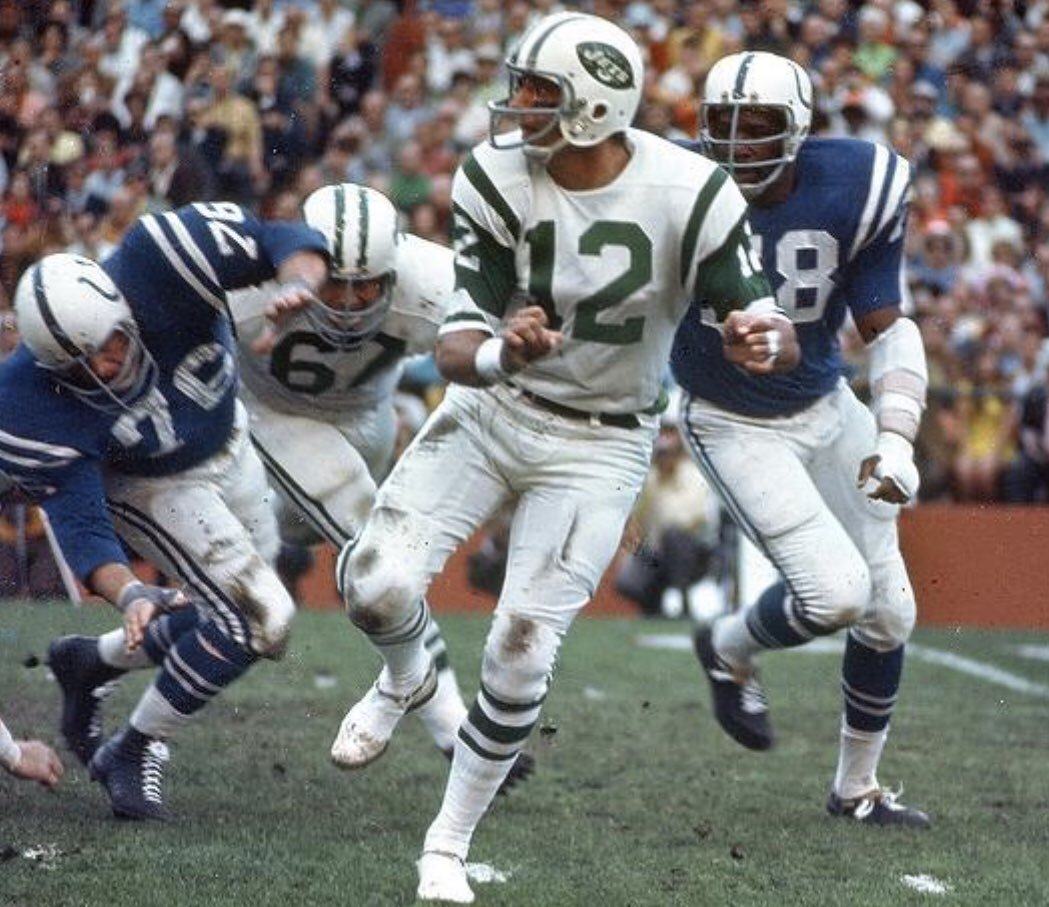 Think for a moment, name an underdog who took it all the way to the top. Maybe Joe Namath leading the New York Jets to a shocking win over the Baltimore Colts in Super Bowl III? Or perhaps the New York Mets of 1969.
Is the Perennial Underdog a Myth?
Let's look at those Miracle Mets. In their first seven seasons, the Mets had never posted a winning record and never finished higher than 9th place in the National League. Yet in 1969, Major League Baseball's first year with divisional play, they won 100 regular-season games and rolled to a World Series victory. They first swept the Western Division champion Atlanta Braves, featuring future Hall of Famers Hank Aaron, Orlando Cepeda and Phil Niekro. Then they polished off the American League champion Baltimore Orioles in five games.
The only other Mets championship came in 1986, But since then, it's been nothing but a big goose egg for the New York Not-Yankees.
It would seem that a true underdog victory comes with some history, and to maintain that label you really can't get better too fast. Let's consider this year's Toronto Raptors. Had they taken out the Warriors in game five, the underdog victor label would have been slapped on their championship trophy by every pundit in the land.
"I like being the underdog so they don't expect what's going to happen. It pushes me to work harder and do the things I'm not doing better." Kawhi Leonard
But suppose they squeak out an overtime win in game seven, after a questionable foul call that sent the game into overtime. Still an underdog story?
And what if Toronto picks up another quality player in the off-season and barrel through the East next year before walloping the Portland Trailblazers in the 2020 NBA finals? Will anyone remember the Raptors as underdogs in the finals?
Psychology of Betting Underdogs
Remember there is a difference between a rooting interest and a bet. We all may be pulling for the Raptors or the Blues but is that where you want your money to go? There's a reason they are the underdog to begin with.
Hard numbers? Not surprisingly Major League Baseball is the most equitable sports bet — with underdogs winning about 42 percent of their regular season games. On the other end of the spectrum is NCAA Football, where dogs hit at merely a 22 percent clip across all divisions.
To be fair, on average in a seven game final the big underdog does indeed go down to defeat more than 90 percent of the time. Shorter odds fair better but even the slight underdogs remain statistical losers. Single game finals in the NFL or boxing (remember Buster Douglas) are more susceptible to upsets or underdog victories. But what lingers longest in our memories are the long shots who take a win and then again fade into mediocrity.
In January 1969, Joe Namath guaranteed a win in Super Bowl III. The Jets opponent in Super Bowl III were the 13-1 Baltimore Colts. The Colts were 18-point favorites, yet the New York Jets prevailed that day. We were all shocked, stunned by the events of that game.
But what makes this underdog story even more significant, especially for Jets fans, is that the New York franchise has not been back to the Super Bowl since — a 50-year drought.
Yes, underdogs are by definition more likely to lose than to pull off the miracle win. Pull for the dog, we all do, but dump the emotion before you open your wallet.
---
Tim Lavalli holds a Ph.D. in psychology and has focused his work on the mental aspects of competitive games. He co-authored Check-Raising the Devil, the autobiography of poker pro Mike Matusow. You can follow him on Twitter @timlavalli.