Sotheby's is hosting its first-ever rare sneaker auction. The collection, offered up by Stadium Goods, features the only known, unworn, pair of Nike "Moon Shoes," a pair of navy suede Air Jordan 11s commemorating New York Yankee Derek Jeter's retirement, and more.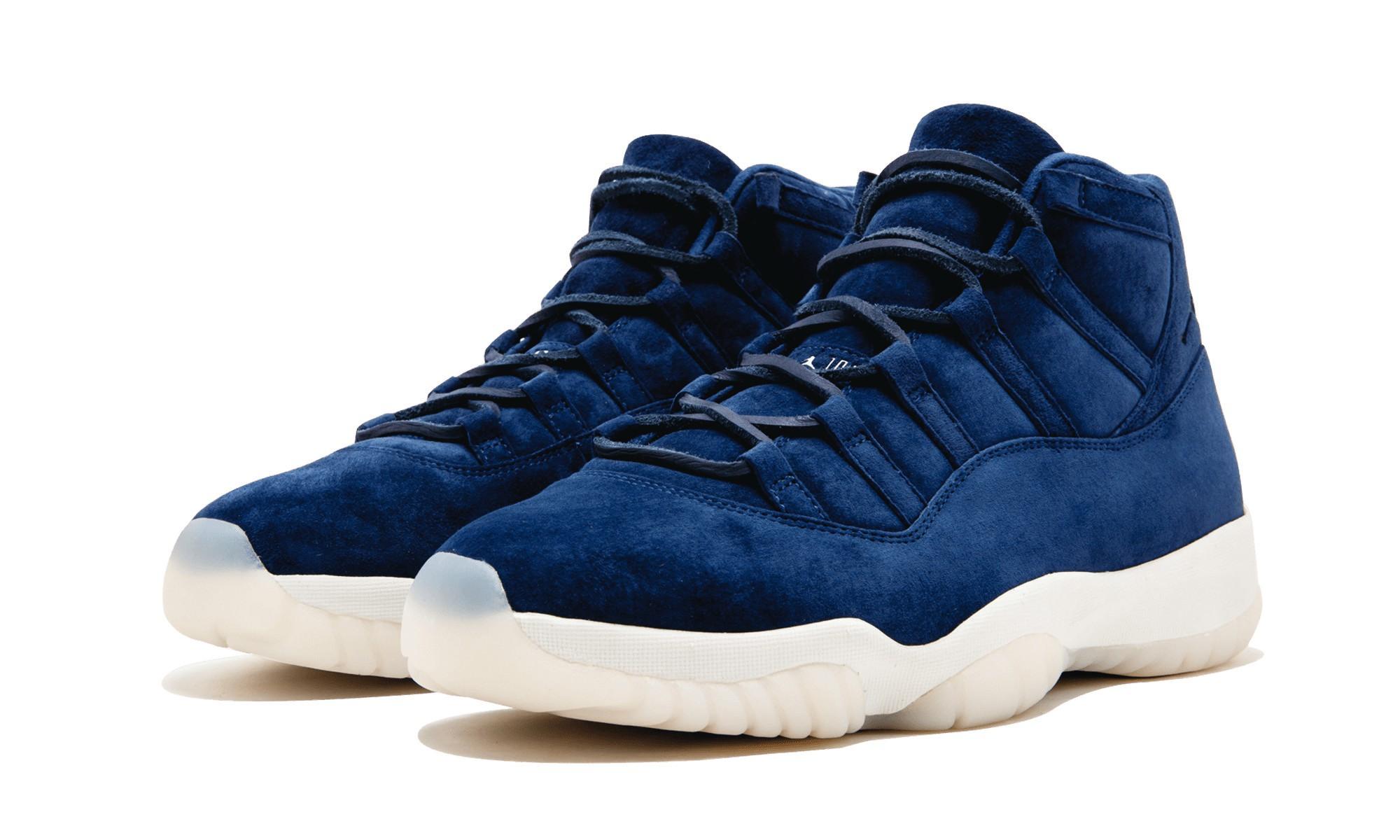 Some of the shoes going up for auction are the soles that changed recreational and athletic footwear for the masses. Others are iconic relics all but lost to fashion history. And now "sneaker heads" have a chance to make serious new acquisitions at a giant shoe sale that also marks a new frontier for sports collectibles.
Getting in on the ground floor of a sports collectible trend is unusual these days. Gone are the days when you could dig through your old baseball cards and discover a Honus Wagner. Most contemporaneous memorabilia, like autographs or game balls, aren't going to be rare enough to stand the test of time. Sneakers, however, might offer a lower-cost investing point for collectors looking for appreciation.
Unlike much of the sports collectibles market, this niche has little to do with the cache of a particular athlete. Here, the rarity of the athletic wear — namely the sneaker — is what's most important. And this unique sneaker collection up for auction demonstrates the value placed on scarcity.
Rare Earth Collectibles
When you consider a sneaker investment, it's important to know the release quantity of the design or model. The lower the production and release quantity, the more valuable the sneaker.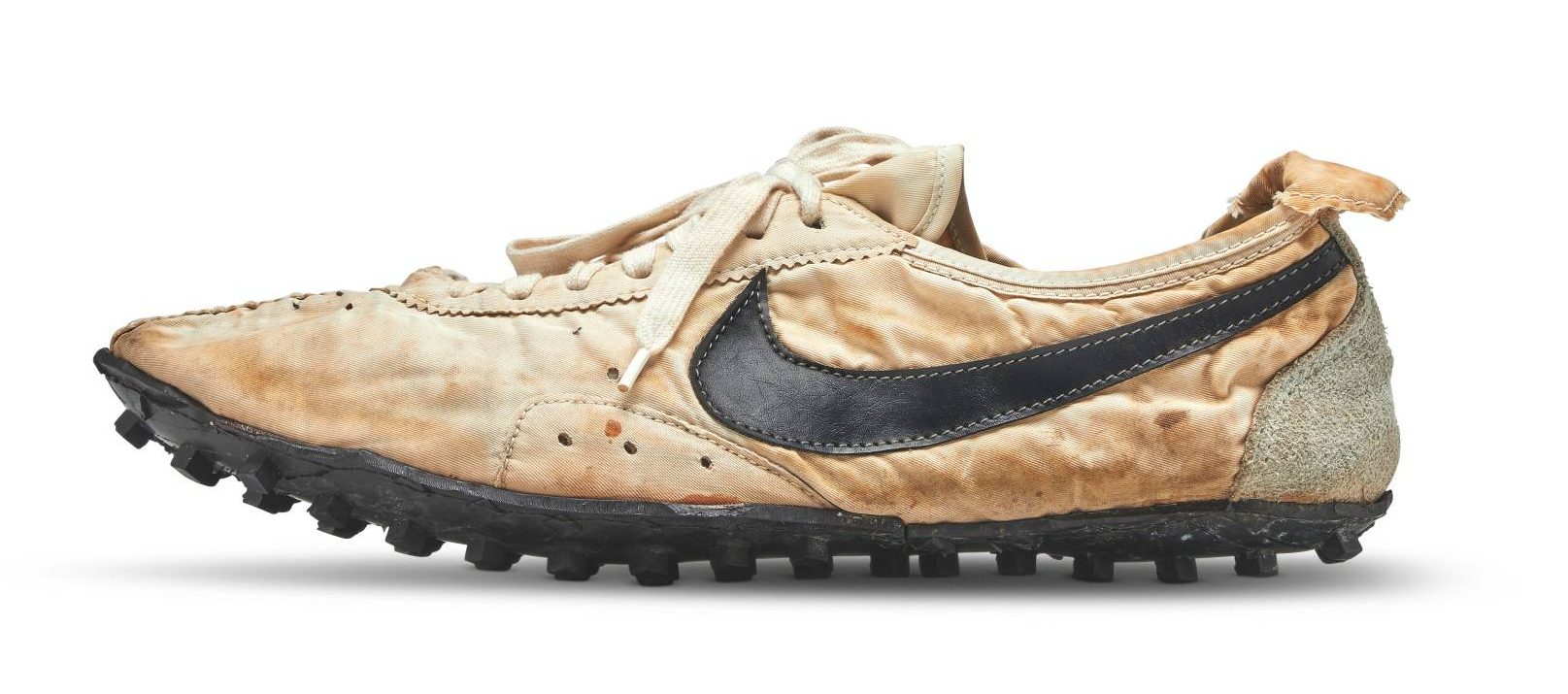 For instance, a new collector might not want to start off with the auction's rarest of sneakers. An unworn pair of Nike's handmade "Moon Shoe" would be the Holy Grail for Nike aficionados, and thus has an expected sale price of $160,000. Made for the 1972 Olympic Trials, the soles of these now famous running shoes were based on Bill Bowerman's experiments with his wife's waffle iron, and would become standard for several generations of Nikes that followed.
More realistically for the aspiring sneaker profiteer, you might find a nice bargain under $3,000 in a pair of Nike's iconic 1994 red and black Air Jordan 1s — the first Nike retro release. If you have up to $5,000 to invest, you could land two pairs of Nike's Lunar Flyknits, designed by Nike's elite team of Hiroshi Fujiwara, Tinker Hatfield, and Mark Parker.
Of course. some of the most valuable sneaker designs are those produced in limited quantities and/or those never technically released. For at least two of the lots featured in in the auction, the sneaker manufacturer never planned on producing them in the first place.
Fictional Sneakers Are Real Auction Stars
This collection features a few pairs of sneakers born from fiction, rather than a manufacturer's drawing board. In the movie Back to the Future, the character Marty McFly wears Nike Mags, a fictional sneaker. In 2016, Nike released 89 pairs of the self-lacing Nike Mag to benefit the Michael J. Fox Foundation. The pair featured at auction could sell for up to $70,000.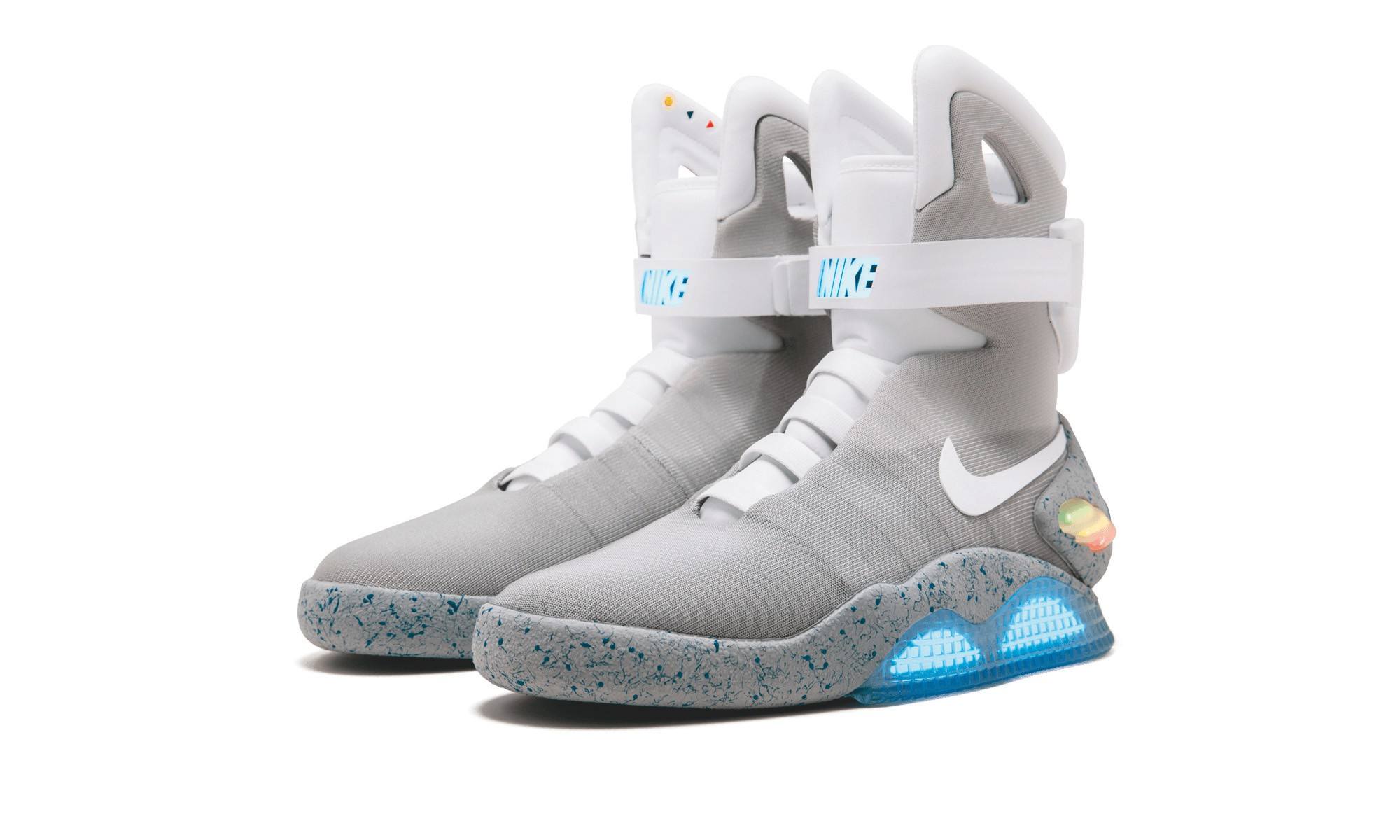 In a 2006 episode of the HBO series Entourage, Turtle and Vince search for a rare pair of Nike Air Force 1s designed by a fictional artist named Fukijama. Nike produced the prop shoe for the show — and up to 100 pairs of sneakers for the cast and crew. This two-pair lot of Entourage Nike's may reach $35,000.
If you're interested in this rare sneaker auction, you don't have much time to pull together a bankroll. Bidding closes on July 23. However, given the growing interest in sneakers as a collectible, this may just be the first of many more auctions to come.