Despite three-straight losing seasons, the Nebraska Cornhuskers will retain Fred 'The Mayor' Hoiberg as their head basketball coach next season, but he will have to take a pay cut.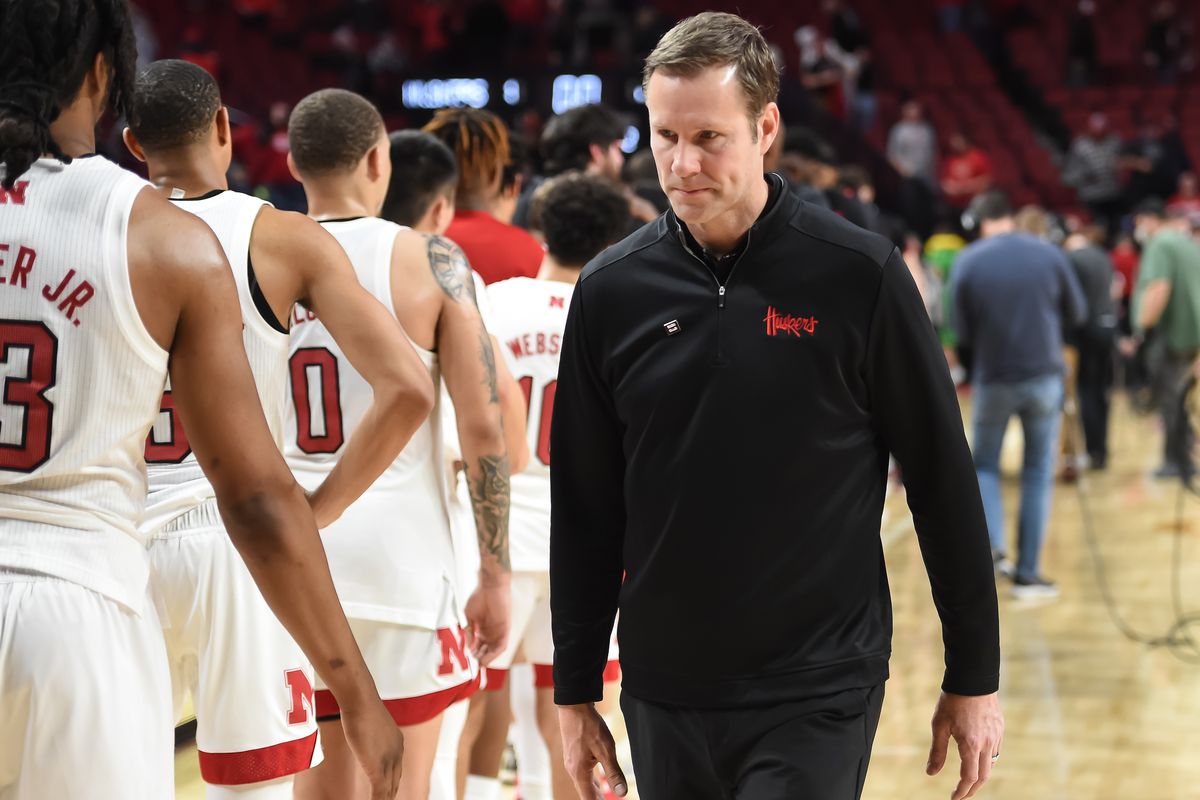 Nebraska slipped to 7-20 on the season and 1-15 in the Big Ten this season after they lost to Northwestern. Out of 13 teams in the conference, Nebraska is last in the Big Ten and sitting in 13th place.
In three seasons since joining Nebraska as their head coach, Hoiberg is 21-63. He went 7-25 in his first season during 2019-20 and followed that up with a 7-20 record in 2020-21.
Hoiberg struggled at Nebraska compared to his previous job with the Iowa State Cyclones, where he led Iowa State to four consecutive trips to March Madness including an appearance in the Sweet 16 in 2014.
The Mayor Takes a Pay Cut
Nebraska's athletic director Trev Alberts and Hoiberg restructured his contract because he had a huge buyout. Nebraska would be on the hook for almost $18.5 million if they let him go at the end of this season.
Hoiberg originally signed a seven-year contract with Nebraska worth $25 million. The buyout drops to $11 million next season, so there's a chance that Hoiberg stays for two more seasons.
"Over the past few weeks, I have had several productive meetings with coach Hoiberg, and we agree the results of our team are not acceptable," said Alberts. "No one is more disappointed or frustrated than Fred Hoiberg. Fred has presented a plan to me that I believe is in the best long-term interest of the Nebraska athletic department and our men's basketball program. Additionally, Fred has agreed to restructure his contract to help us make the changes that are necessary to reorient our program."
"As I said when I was hired three years ago, it is an honor to be the men's basketball coach at the University of Nebraska, and I am excited to continue to lead the Husker program," said Hoiberg. "This has always been a special place to me and my family, and we have grown to love the Lincoln community in our time here. I appreciate the confidence that Trev Alberts and university leadership has shown in me. Our results on the court have not been what anyone would have hoped, but I am more committed than ever to building a successful basketball program at Nebraska."
Glory Days
Hoiberg grew up in Ames, Iowa and was a standout player in high school. He was the most popular athlete in Ames, which is why Hoiberg was dubbed 'The Mayor' because he was the most recognized person in town. He also received write-in votes for the 1993 mayoral election.
Hoiberg turned down scholarships at elite programs in order to stay at home to play for Iowa State. He started for Iowa State as a freshman and played 126 games for the Cyclones. He averaged 20 ppg in his last two seasons and was drafted by the Indiana Pacers as a second-round pick in the 1995 NBA Draft.
Hoiberg played ten seasons in the NBA as a backup. He spent four seasons with the Indiana Pacers, before spending four seasons with the Chicago Bulls, and ending his career with two seasons with the Minnesota Timberwolves. In 2000-01 with the Bulls, the Mayor had his best season of his career averaging 9.1 points and 3.6 assists per game with 37 starts.
After his NBA career fizzled out, Hoiberg pivoted to coaching. He returned home to coach Iowa State. After going 16-16 in his first season, Hoiberg thrived in his next four seasons.
In five totals seasons with Iowa State, Hoiberg went 115-66 with four-straight winning season with at least 23 wins per season between 2011-12 and 2014-15. At the 2014 March Madness tournament, Hoiberg guided Iowa State to a trip to the Sweet 16. He went 4-4 in March Madness during his last four seasons at Iowa State.
Bumpy Road with Da Bulls
Hoiberg made a tough choice to leave Iowa State to coach in the NBA. The Chicago Bulls hired him in 2015, but it was not an easy task adjusting from the Big 12 to the NBA.
Hoiberg went 42-20 in his first season with the Bulls and bubbled the playoffs. Despite a 41-41 record in his second season, the Bulls qualified for the playoffs but were knocked out in the first round. He posted a losing record at 27-55 in his third season before he got the boot 24 games into the 2018 season after a 5-19 start. As an NBA coach, Hoiberg went 115-155 with the Bulls.
Hoiberg returned to the collegiate ranks in 2019. Nebraska hired The Mayor, which made sense because Hoiberg had family in Nebraska. His grandfather, Jerry Bush, coached at Nebraska in the late 1950s and early 1960s.
Nebraska has always been known as a football school, so Hoiberg struggled to recruit top players and even though he's a hoops legend known as 'The Mayor', he still lost potential starters to other Big Ten schools.