Sheriff Tiraspol is one of the tiniest clubs to have ever reached the Champions League group stage. A historical triumph at the iconic Santiago Bernabeu against Real Madrid followed shock wins in front of Shakhtar Donetsk, Red Star Belgrade, and Dinamo Zagreb in their UCL campaign.
Despite losing to Inter Milan midweek, Sheriff sit first in their Champions League group and are yet to play both Inter Milan and Real Madrid at home.
In Tiraspol, there's hope for another miracle that would see Sheriff push for qualification to the knock-out stages of Europe's most glamorous club football competition. With a budget just below $6 million each year, Sheriff pays invisible salaries compared to their Champions League opponents. Manager Yuriy Vernydub earns $25k per month, with players' wages varying from $5k to $18k.
Part of Transnistria, a territory that belongs to Moldova but aims to become an independent state, Tiraspol comes from a forgotten world. Transnistria holds its currency, as well as a border with Moldova, while their politics are influenced massively by Russia.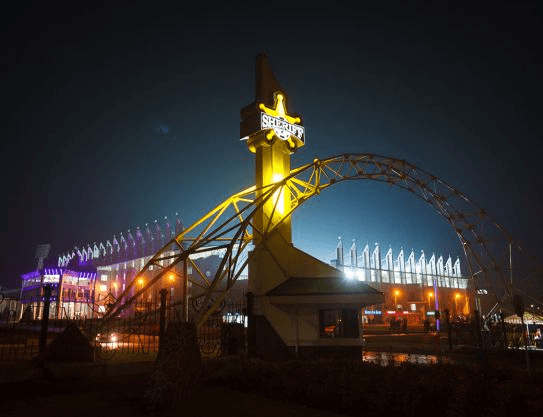 The Sheriff holding controls large parts of the local economy, owning gas stations, supermarkets, media institutions, advertising agencies, spirits factories, bakeries, and even a mobile phone network. Viktor Gushan, a former KGB agent, is one of Sheriff's two owners. He branded the team 'Sheriff' by his nickname in the Russian secret police during the communist regime. Downtown Tiraspol, Lenin's statue is still a reason for local pride.
Up to now, Sheriff earned $25 million (four times their yearly budget) thanks to their Champions League performance. They will add even more money from UEFA's market pool allocation. If they continue their series of remarkable results, they could end up qualifying for the Round of 16, which guarantees another $11 million added to their bonus pack. Each Champions League group stage victory is worth $3.2 million, while a draw is rewarded with $1 million.
But Sheriff are expected to have major problems in getting the money transferred into their accounts. That's because all the banks in Moldova refuse to operate in foreign currency.
Transnistria has a bank that no one recognizes
The political leader of Transnistria, Vadim Krasnoselski, spoke to the Moldovan prime minister, Natalia Gavrilita, and asked for the problem to be solved. Krasnoselski said Sheriff was the "engine" of Moldovan football, so they should be granted the account they're after.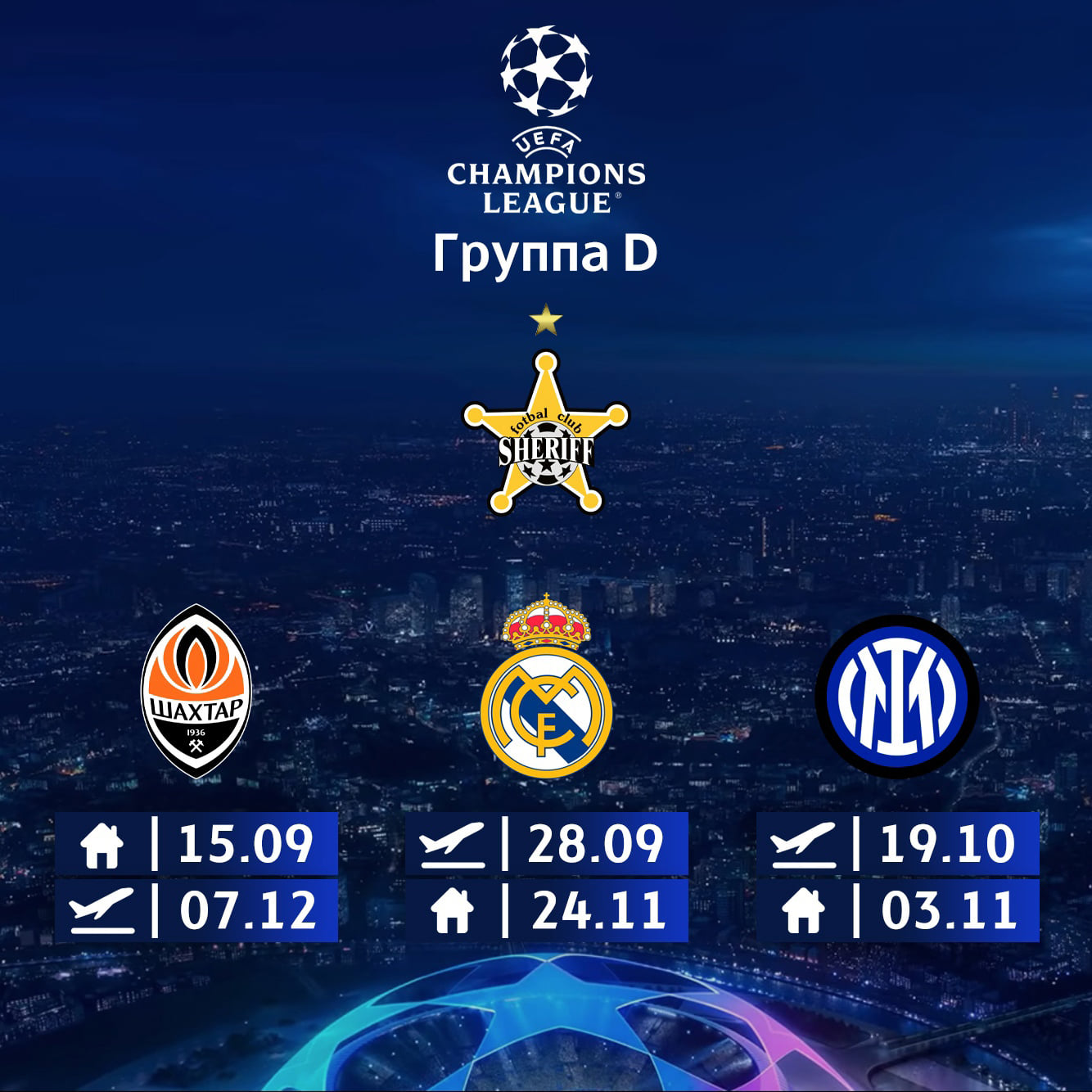 Transnistria has its own bank and currency (the Transnistrian ruble). Only cards originating in the breakaway state are accepted for payment in shops. Foreigners don't have the possibility of getting money out from ATMs in the region. The bank in Tiraspol is not recognized internationally, so Sheriff can't deal with UEFA through its controlled financial institution.
In the past, the political regime in Transnistria accused Moldova of blocking their economic activity by closing accounts that belonged to businessmen or companies in the separatist region, but claims have been refuted.
Moldova is under strict surveillance on the global market after a cumulated $1 billion disappeared from the country's three largest banks in 2014. Seven years on, the investigation is still not finalized.
Sheriff tops Group D in the Champions League, with six points from three games. Real Madrid is second, also on six points, with Inter third on four. Shakhtar Donetsk are bottom, with just one point. Sheriff host Inter Milan on the third of November in their next Champions League outing.