With the NHL regular season winding down, the teams trying to get into the postseason are doing more jockeying than the backstretch at Churchill Downs. Some clubs are in better position than others, while for a few organizations, like Buffalo, Arizona, and Chicago, their seasons are over.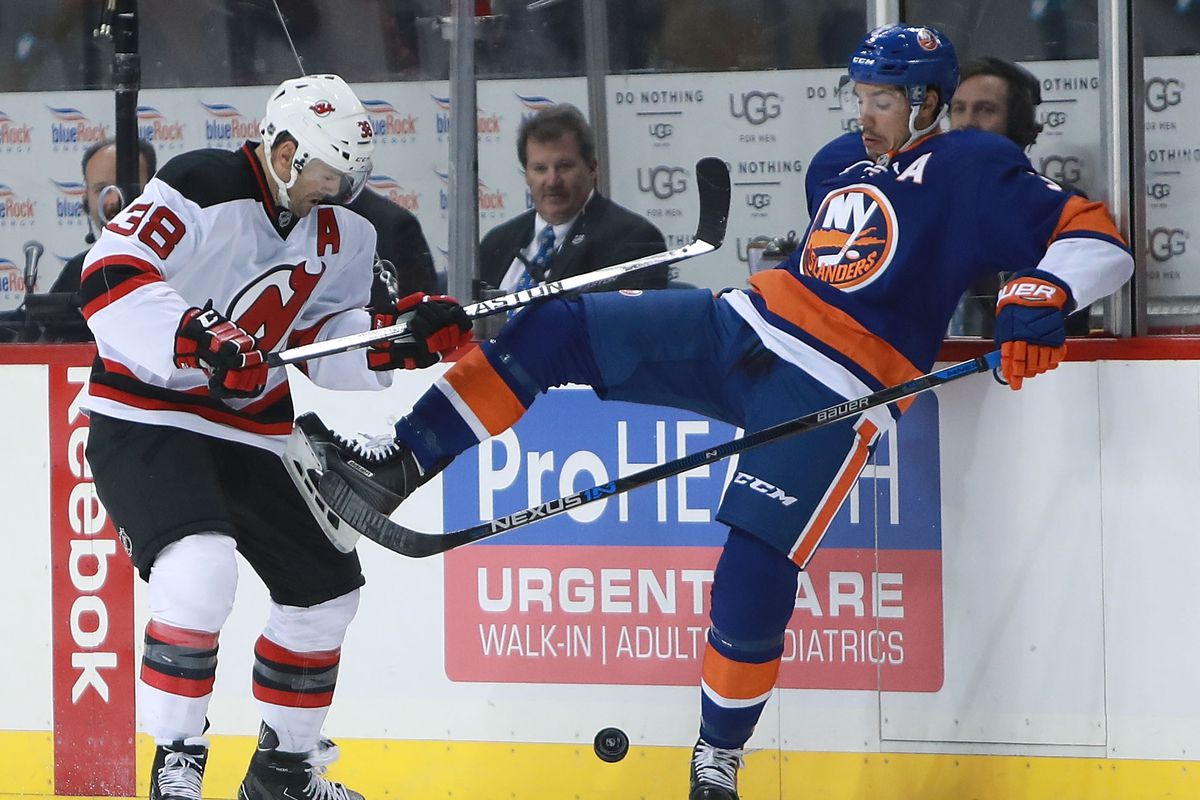 The Eastern Conference has less wiggle room than the Western Conference. Tampa Bay, Boston, Toronto, Washington, Pittsburgh, and Philadelphia are probably in the playoffs. The final two spots are up for grabs, and four teams — New Jersey, New York Islanders, Columbus, and Carolina — are the contenders.
The Western Conference is wide open, sans Vegas, Nashville, Winnipeg, and Minnesota. That leaves four spots open for San Jose, St. Louis, Calgary, Dallas, Anaheim, Colorado, and Los Angeles.
Two-Team Advantage in East
Columbus has playing its best hockey at the right time and are currently on a five-game winning streak. They are one-point behind the New Jersey Devils and Bluejackets' center Alexander Wennberg told the Associated Press that his teammates know they have to win more if they are going to make the playoffs.
"We're taking it game by game even with this winning streak," Wennberg said. "We're playing good, we don't get too far ahead of ourselves. You just face the challenge."
New Jersey is fresh off of embarrassing the Vegas Golden Knights at T-Mobile Arena, on Wednesday 8-3. The Devils are two games into a six-game road trip. In addition to smashing Vegas, they defeated Nashville four days earlier.
They have the more difficult schedule, but if they can survive the road trip six of their remaining eight games are at home. Center Travis Zajac told reporters after a recent game that they know there is still a lot of hockey to go.
"By no means are we guaranteed a playoff spot," he said. "So we've got to figure this out. We've got to come back to work and prepare ourselves for the next 17 games here."
Wild Wild West
Though four teams have separated themselves from the rest, the remaining seven might battle until the last game of the regular season. Six contenders have 80-plus points, and St. Louis only a point from reaching that number.
Colorado and the Blues have played two fewer games and the two faced each other on Thursday. Defenseman Joel Edmundson told the St. Louis Post-Dispatch that every game is important.
"We have to look at it as a playoff game," Edmundson said. "Any of these games, if we lose, it could be the difference in our season. We have to come in here and play the way we did the past two games. I feel if we do that, it will be a good challenge, and we'll be successful."
The LA Kings have 82 points and play seven of their final 12 games at home. But they do go on a four-game road trip and face three teams that are either in the playoffs or will be fighting the Kings for one of the spots. Defenseman Jake Muzzin knows it could come down to the team's final contest, April 7 at home against Dallas.
"You work all year for these games to matter and you want that pressure and you want the exciting games," he said. "And it's an exciting time to get the team game going and continue it going into the playoffs, and that's our goal."