The details of the TaylorMade Driving Relief skins game were announced on Wednesday and should give golf-starved fans some interesting television viewing on Sunday. The match pits wold No. 1 Rory McIlroy and No. 5 Dustin Johnson against No. 27 Rickie Fowler and Matthew Wolff, who is ranked No. 110.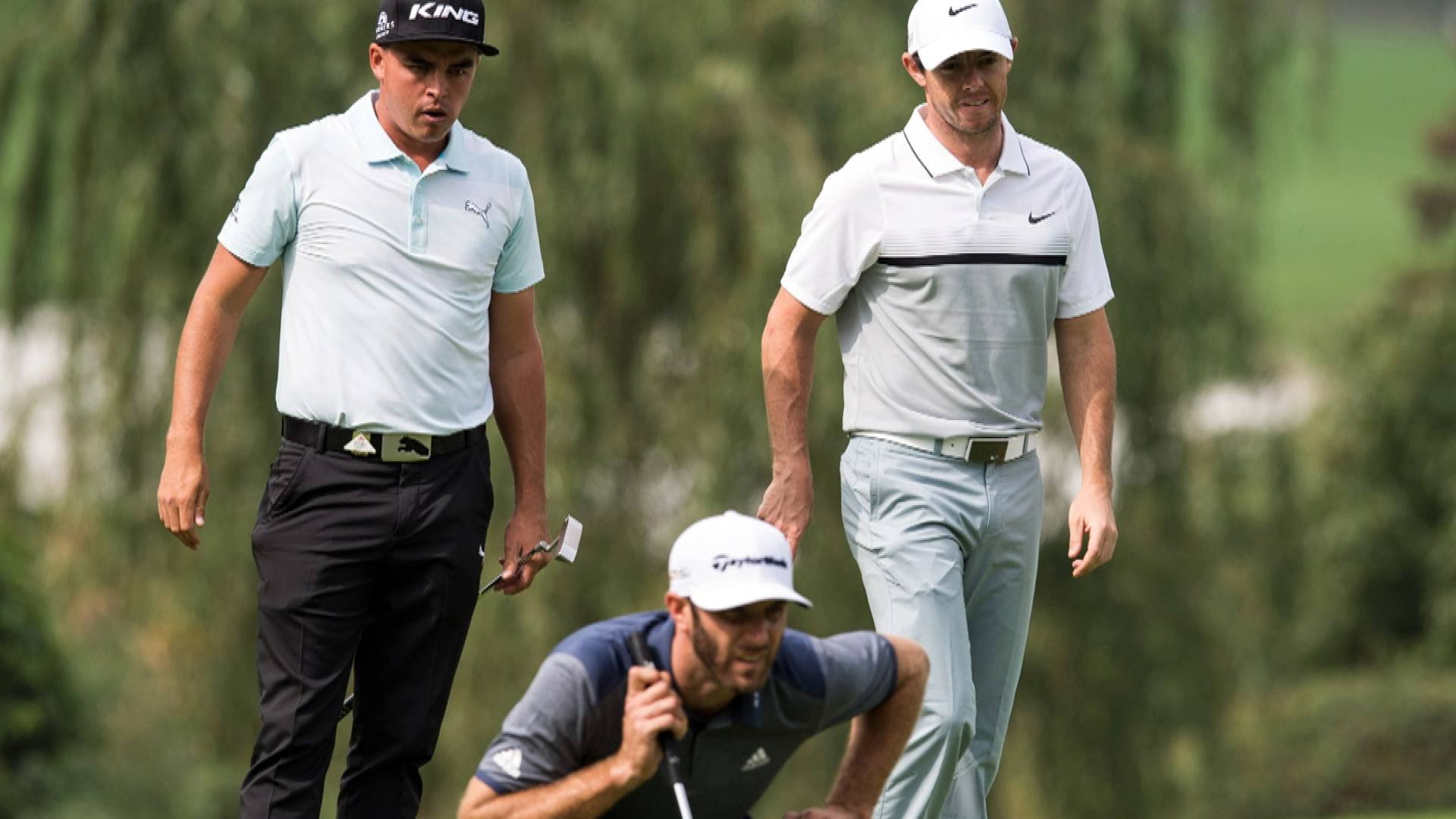 The contest will be held at Seminole Golf Club, in Juno Beach, Florida, and will be shown on NBC, Golf Channel, NBC Sports Network, and Sky Sports. McIlroy and Johnson are anywhere from -180 to -210 favorites to win the most skins.
TaylorMade Driving Relief
| | | | |
| --- | --- | --- | --- |
| Golfers | SuperBook USA | William Hill | Circa |
| McIlroy/Johnson | -200 | -210 | -180 |
| Fowler/Wolff | +175 | +180 | +180 |
McIlroy and Johnson will play for the American Nurses Foundation, while Fowler and Wolff will play for the CDC Foundation. Both teams will start with $500,000 in the bank. The first six holes will be worth $50,000 each. Holes 7 through 16 will be worth $100,000 while the 17th hole will be worth $200,000, and No. 18 will feature a $500,000 skin.
Each member of the foursome will play his own ball, and the player who gets the lowest score for his team will earn the skin. If the teams tie, the money carries over to the next hole. The 18th hole has the possibility of being worth $1 million if there are enough holes carried over.
If the two teams are tied after the 18th hole, the players will return to the 17th hole for either a shortened par-three challenge or a closest-to-the-hole contest to determine the winner.
Johnson Eager to Compete
In a Thursday teleconference, Johnson told reporters that he has to knock some of the rust off his game. The last round of golf he had played, until four days ago, was the first round of The Players Championship on March 12.
"I figured I probably should play a little bit of golf before we tee it up here this Sunday," Johnson said. "But I'll be ready. Don't you worry."
In addition to raising money for COVID-19 relief efforts, the TaylorMade Driving Relief also aims to show that golf can be played safely.
"I think we have a big responsibility on ourselves to make sure that we practice all the guidelines that the PGA Tour is going to set in place," Johnson said. "Obviously, everyone is going to be watching what we're doing, so I think it's very important for us to do it all correctly. We have a responsibility to ourselves and all the other players to stay safe and stay healthy."
Fowler, Wolff Embrace Underdog Role
Fowler knows he and fellow Oklahoma State alum Wolff are heavy underdogs going into Sunday. He told NBC Sports that the two will feed off not being the favorites.
"I'm looking forward to it," Fowler said. "[I'm] actually seeing some fan reaction saying how much of a favorite Rory and DJ are. So Matt and I are going into this as underdogs. We're ready to bring the upset."
Wolff said he is proud to be a part of a live sporting event, something he knows golf fans are clamoring for.
"I feel like there hasn't been very many live sports," Wolff said. "I know UFC has been back, but it's been really tough. This coronavirus has really affected everyone's lives, and everyone wants to just get back to normal, going to work or watching sports or anything like that, and to be able to bring that to them while raising money for a great cause is what I really think is important. And I'm happy to be a part of it."